Australian Gothic: An Anthology of Australian Supernatural Fiction 1867-1939, edited by James Doig (Equilibrium Books, 2007)
Australian Nightmares: More Australian Tales of Terror and the Supernatural , edited by James Doig (Equilibrium Books, 2008)
These two anthologies represent years of work and a Holmes-like dedication to the pursuit of minutia in ferretting out information and sourcing references. The resulting books are undoubtedly of historic importance in understanding the nature and extent of supernatural horror fiction in Australia.
Hitherto, in terms of existing accounts of the country's literary past, you would be forgiven for thinking that the supernatural/horror genre played little part in it, aside from the occasional reference to stories of a more gothic nature from respected figures such as Henry Lawson and Marcus Clarke. As Doig points in his introduction to Australian Gothic, no Australian stories appear in any of the international anthologies that claim to represent the best supernatural stories of the period -- the second half of the 19th century and the early 20th being regarded as a "Golden Age" of supernatural fiction. "The fact is," he writes, "that Australian supernatural fiction has been poorly served by anthologists, researchers and academics."
A reason for the neglect is, he explains, "the sheer rarilty of many of the collections and periodicals" in which Australian supernatural stories appeared, most of which simply haven't been accessible outside of library archives. Doig seeks to rectify this neglect by making a wealth of tales available in his books -- and what he reveals is in fact a flourishing subculture of gothic and supernatural fiction in Australia during this period, with writers more than willing to feed the growing public taste, even though -- for various reasons which he articulates -- that taste grew more slowly in Australia than elsewhere.
But it is not simply historical curiosity that is satisfied by Doig's anthologies. The stories he includes prove to be entertaining and often powerul reading, many displaying a dark sensibility that is as potent now as it must have been then. I found them both surprising and rarely "dated", at least not in the sense that they have lost their ability to engage the imagination. Many pack as strong an imaginative punch as the contents of more contemporary anthologies.
I asked Doig a variety of questions about his achievement. [Note: the covers scattered through the article below represent some of the sources in which the stories were published.]
Why he undertook the project
Early Australian supernatural fiction is very much an untouched area. People like Van Ikin and Graham Stone have done an exhaustive job finding and getting into print early Australian science fiction, but vintage Australian supernatural fiction and fantasy haven't attracted much attention at all. That's strange because in the UK and US this is a big industry –-- over the years there have been lots of small press publishers specialising in reprinting forgotten or long-out-of-print writers of supernatural fiction. It's a field that has also attracted talented research anthologists –-- people like Hugh Lamb, Richard Dalby, Sam Moskowitz, Jack Adrian and Mike Ashley. They've been foraging through old collections and periodicals for over 30 years. The thing is that the best supernatural horror fiction doesn't date -- the ghost stories of Charles Dickens, Henry James and M.R. James are just as effective today as they were in their own time. The same can't be said of early science fiction, which in most cases has dated terribly.
But Australian supernatural fiction hasn't attracted the same interest with researchers -- perhaps there just isn't the readership here. Overseas it seems there has always been a significant number of hard-core fans that will buy up the limited editions the small presses produce, or the odd anthology of Victorian ghost stories. Penguin books recently published a great retrospective anthology of American supernatural fiction edited by S.T. Joshi, but similar ventures in Australia have failed to find a mainstream publisher. That's a shame.
At least this neglect has meant I've been able to do something useful. And it neatly combines a love of supernatural fiction, book collecting, and literary research. It something I like doing and will continue to do.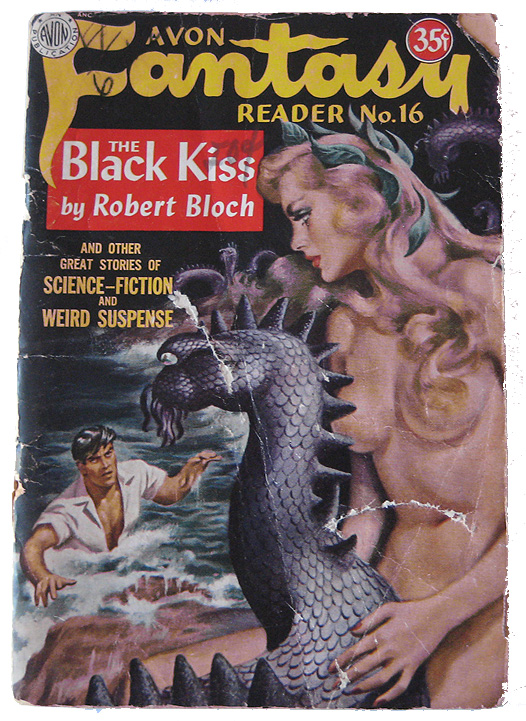 How he found the stories
I've been a fan and collector of horror stories for a long time -- since I was a kid -- so some of the stories I had on my shelves. I've also got a decent collection of reference books -- Everett Bleiler's checklists and guides, George Locke's bibliographies and Spectrum of Fantasy series, Donald Tuck's Encyclopedia of Fantasy and Science Fiction, and so on. The National Library isn't far away, so I spent many hours there ordering books and periodicals -- the newspaper room has hundreds of microfilmed periodicals and magazines, which is probably the richest source of forgotten supernatural fiction. I've barely scratched the surface there. Also, I've got a few contacts here and overseas -- fans and researchers -- who send me stories or steer me towards a certain author.
Perseverance certainly pays off. For instance, for a long time now I've been interested in a 1930s English thriller writer named R.R. Ryan. Ryan wrote seven thrillers published by Herbert Jenkins with names like Death or Sadist and Freak Museum, but because they are so rare only a few collectors knew about them. In the 1980s Karl Edward Wagner raised the profile of R.R. Ryan's books by including three of them in the three lists of favourite horror novels that he compiled for T.E.D. Klein's Twilight Zone Magazine. However, no one knew who R.R. Ryan was -- there was no biographical information at all. Most people, including Wagner and Ramsey Campbell, believed Ryan was a woman because the British Library catalogue expanded the name to Rachel R. Ryan. Then in 2004 I tracked the Herbert Jenkins contract ledger to Random House in London. Herbert Jenkins had become Barrie and Jenkins in the 1970s, which in turn had been acquired by Random House. I corresponded with the Random House librarian, who revealed that the contract ledgers included the R.R. Ryan books, and four other novels written by R.R. Ryan under the pseudonyms "Cameron Carr" and "John Galton'. While that was intriguing, I really wanted to establish R.R. Ryan's identity, but Random House refused to release the addresses in the contracts for privacy reasons, even though R.R. Ryan's last book was published in 1940! Anyway, finally earlier this year, four years on, Random House released the addresses –-- there were two addresses in Hove, Sussex -- and through the electoral rolls at the Sussex Records Office I learned that R.R. Ryan was in fact a man named Rex Ryan, which was in turn a pseudonym used by a certain Evelyn Bradley, a theatrical manager who committed suicide in 1950.
That was interesting enough, but after I published these findings I received an email by no less than R.R. Ryan's grandson! As it happens, there is yet another R.R. Ryan book that was published under a pseudonym in the 1920s, and perhaps more intriguingly, R.R. Ryan's daughter wrote four thrillers under a pseudonym in the 1940s. It also seems that R.R. Ryan as Evelyn Bradley wrote a number of plays with names like Mad Doctor, Unwanted Child, Volga Boatman, and The Mandarin Wong Koo. Anyway, these latest findings are published in the small press supernatural fiction journal All Hallows. This type of research is great fun and can lead you down all sorts of unexpected paths.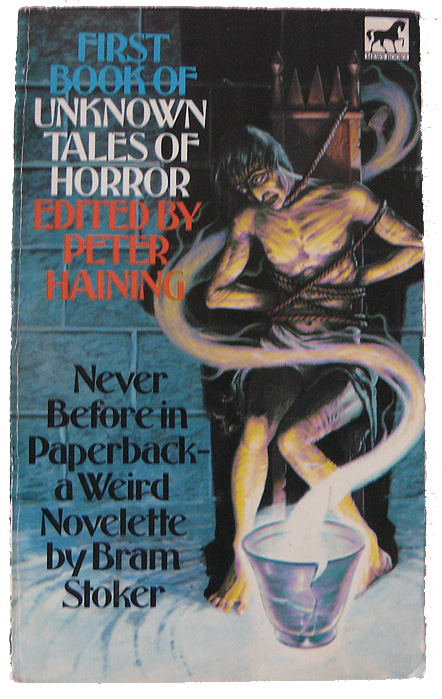 The Value of the Exercise
Hopefully it will be seen as opening up a neglected area of Australia's literary heritage. There have been a few attempts to do this in the past, most recently Ken Gelder and Rachael Weaver's Anthology of Australian Gothic Fiction; however I've mainly gone for the really obscure stuff by authors who are largely forgotten -- not many people have heard of the likes of Lionel Sparrow, James Edmund, Frances Faucett and Dulcie Deamer, to name a few.
But more than any extrinsic value, this sort of literary research and detective work is something I really like doing -- it combines a lot of things I'm interested in: literary research, supernatural fiction, collecting books and magazines. Certainly, the only rewards are the satisfaction you get from finding something of interest, and the occasional positive review and interviews like this There's no money in it, and it seems no mainstream publisher would touch this stuff with a barge pole, which is a shame. I look back to the heady days of the 1970s with nostalgia when all sorts of publishers where bringing out anthologies by the likes of Hugh Lamb, Peter Haining, Michael Parry and lots of others.
The nature/themes/subject matter of the early horror stories
I tossed my net pretty widely, so the settings, themes and subject matter are varied. I didn't choose only stories set in Australia -- some of the stories are set in Asia and the Pacific, a few are set in Europe, some in the distant past. Most of the stories are set in Australia, and there are themes and subjects that crop up fairly often. One of these is the "child lost in the bush" -- this is quite a popular theme in early Australian fiction, and there have been a few studies of it. Of course, it symbolises the fears of European settlers blundering into a huge country that overwhelms them; they were like babes in the woods. Other themes draw on the strange fauna and flora that the settlers found -- stories like Ernest Favenc's "Haunt of the Jinkarras" and James Edmund's "The Prophetic Horror of the Great Experiment" -- draw on this curiosity in evolutionary and natural oddities. A number of the stories are set during the lawless gold rush -- greed, envy and hate lead to murder, which results in supernatural revenge -- the classic supernatural horror tale, common in all times and places.
The stories set in the Asia and the Pacific are particularly interesting. People like Beatrice Grimshaw and James Francis Dwyer made their careers from writing about their experiences there. Both of these authors should be better known and both brilliantly evoke the atmosphere and spirit of Asia and the Pacific islands and the strange things you can encounter there.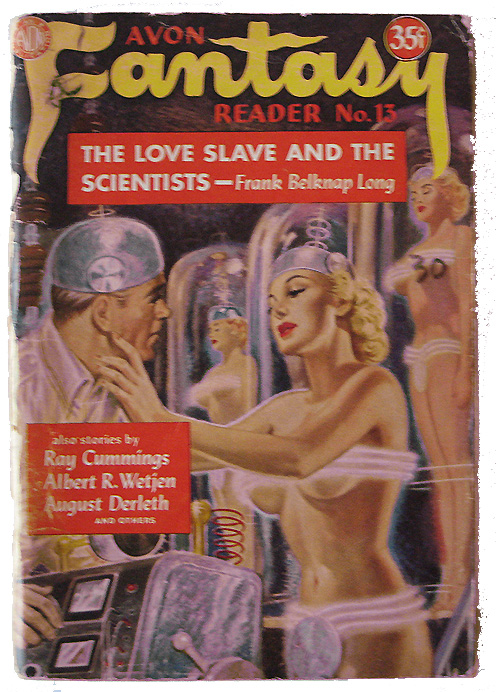 The "significant" authors/stories
A few authors crop up more than once in Australian Gothic and Australian Nightmares. Ernest Favenc has three stories in AG and two stories in AN. I think he is an important Australian horror writer -- certainly the most important of the early period -- and I'm hoping to put together a collection of his stories. In some ways he represents the bridge between clumsy early colonial fiction and modern fiction, in the same way that M.R. James heralds the modern supernatural tale in England and H.P. Lovecraft in the US.
Lionel Sparrow is interesting as a completely forgotten Australian writer of horror stories who wrote about a dozen bizarre and excessive gothic horror tales -- like Favenc, he probably deserved to be resurrected in a single collection. Others who wrote quite extensively in the field and should be better known are Rosa Praed (whose collection Stubble Before the Wind contains several ghost stories and is incredibly rare), Mary Fortune (one of the first female detective story writers in the world), and Helen Simpson (a well-known and important Australian writer who died young, and whose collection The Baseless Fabric contains several supernatural stories).
The "history" of early Australian horror/weird fiction in general
The history of early Australian horror fiction, like its counterparts in the UK and US, is tied up with the history of the popular magazines and periodicals that flourished from about the last quarter of the nineteenth century. In Australia, the main magazine outlets where The Bulletin, Lone Hand, and the Australian Journal. Ernest Favenc, Lionel Sparrow, James Edmund, and Mary Fortune all wrote prolifically for these periodicals. Others like James Francis Dwyer and Louis Becke began their careers writing for the likes of the Bulletin. The rise of the pulps in the 1920s and 1930s provided another paying outlet, and Beatrice Grimshaw and James Francis Dwyer published dozens of stories in the Blue Book, a very popular adventure pulp. The pulps also influenced Australian writers -- it appears that Weird Tales influenced the young Rosaleen Norton to write three supernatural horror stories for Smith's Weekly in the 1930s. She went on to become the notorious "Witch of King's Cross" and an influential and occasionally banned artist.
I must say that while there is an obvious historical/period quality to many of the stories, in some of them there is also a very modern "feel" -- in the sensibilities involved and even the stylistic elements. Any thoughts on that?
Yes, some of the stories have a modern style or sensibility. I'm thinking particularly of Ernest Favenc, Beatrice Grimshaw and James Francis Dwyer -- I think these three in particular would have been quite at home writing for any of the current professional horror/speculative magazines like Cemetery Dance, Weird Tales, Interzone and so on. I think the point is that they were talented, professional writers and were well received during their lifetimes, but have since been forgotten. The depressing thing is that many of the writers included in AG and AN died forgotten and penniless. There's a file on Beatrice Grimshaw in the National Archives of Australia, part of the Commonwealth Literary Fund series. The records show that she was sick with diabetes and destitute. Evidently she was buried in a pauper's grave.
Buy Australian Gothic and Australian Nightmares