It happened before and now it's happening again!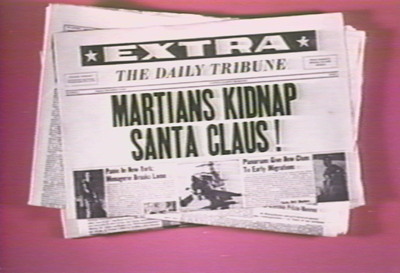 Yes, from what is rapidly becoming the main enclave for the production of B-movie remakes, Franklin, Indiana, comes the news that the crapfest classic Santa Claus Conquers the Martians (US-1964; dir. Nicholas Webster) is about to be given a revamp.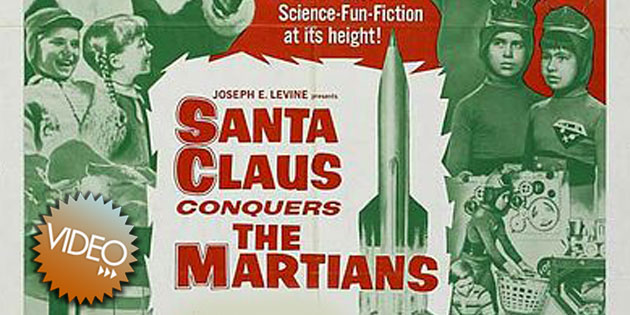 Undead Backbrain has just heard that exploitation guru Jim Wynorski (fresh from filming a remake of The Giant Gila Monster) announced today that his next production will be a star-studded remake of Santa Claus Conquers The Martians.
"It's a show that screams out to be remade with today's modern technology," declared Wynorski, who, along with producer Bill Dever, feels the infamous 'kiddie matinee' is now permanently tattooed on the psyche of film fans around the world.
The original Santa Claus Conquers the Martians, harkening from 1964 before Santa had been turned into a robotic demon by Futurama, regularly appears on lists of the worst films ever made. So following the line that remakes work best when they don't have to live up to anything, it makes perfect to see it as remake fodder.
Beside being continually resigned to the "bottom 100" list on the Internet Movie Database, the show was also included in an episode of the 1986 syndicated series, The Canned Film Festival. It stars a cast of deserved unknowns, save for a precocious 8-year old named Pia Zadora, who plays one of the Martian children.
Santa Claus Conquers the Martians was made for a mere $200,000 in four days at a converted airport hanger on Long Island, not far from where Jim Wynorski grew up. Producer Bill Dever says that over the next several months of pre-production, Wynorski will be consulting the same "crack team" brought together for his production of Gila, the aforementioned remake of 1959's The Giant Gila Monster.
With a self-avowed "tireless devotion to all things B-Film", Dever says he will again be "bringing all the diverse elements together to make sure this new picture has the same high gloss as Gila!"
"The approach we're taking on this update," he claims, "will hopefully prove to fans that Santa really has a brand new bag."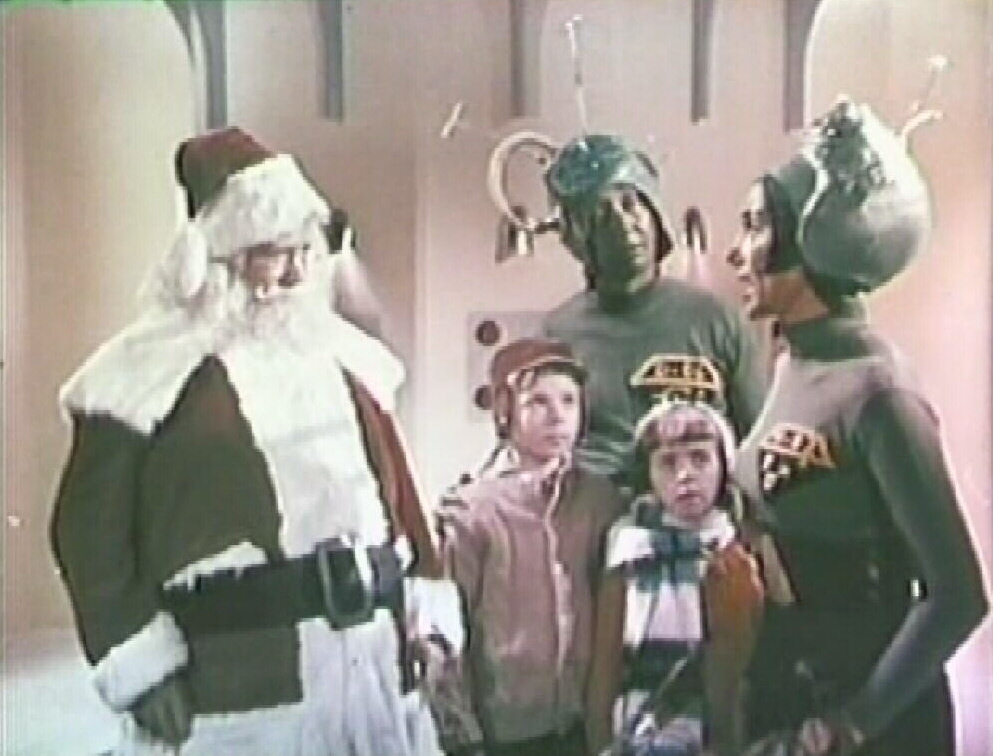 Santa Claus Conquers the Martians shoots this summer in Southern Indiana.
And in case you haven't seen the original, here's the trailer from the classic tale of post-colonial terrorism:
[youtube HnEJrwYXXsI]
Feeling a tad masochistic? You can watch the whole thing on the Cinema of the Backbrain now!
Source: Bill Dever via Avery Guerra.