The Devil Inside (US-2012; dir. William Brent Bell), due for release in Australia on 1 March,  utilises some of the less-obnoxious qualities of the relatively new camera verité / found footage tradition — that is, it seems more controlled and less nauseating in its use of wobbly camera movement — and brings it into the exorcism horror subgenre, potentially to good effect, going on the available footage.
Many have been possessed by one; only one has been possessed by many.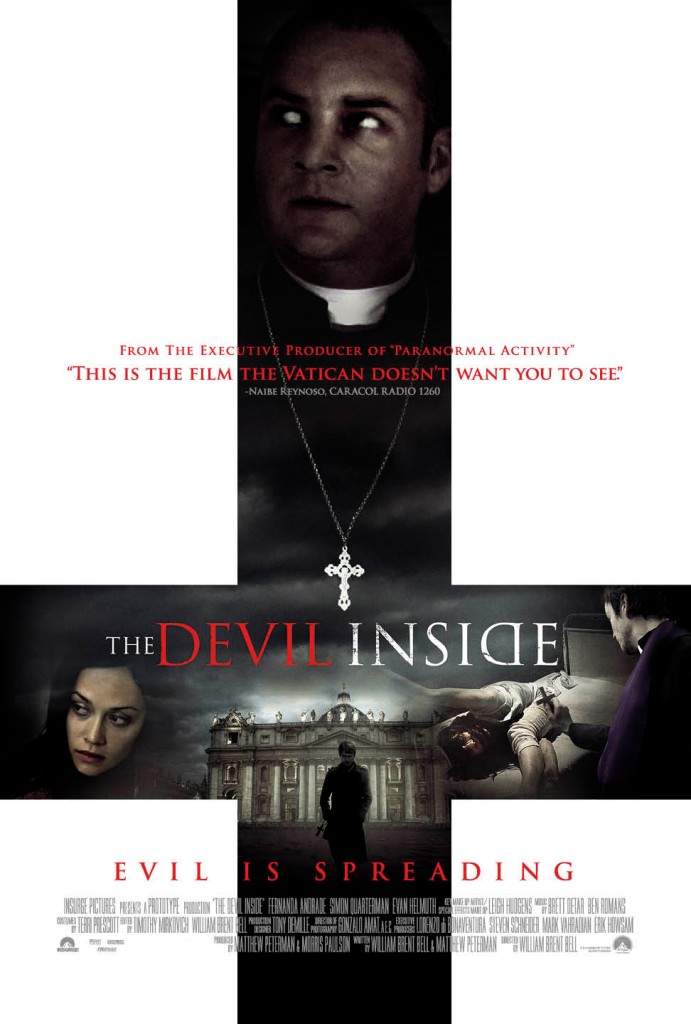 Supposedly more accurate than many other exorcism fantasies, The Devil Inside was produced by (among others) Steven Schneider of Paranormal Activity fame. Though we can take claims of authenticity with a grain or two of over-dramatized salt, this proclamation smears it with a veneer of artistic verisimilitude that's totally in keeping with the roving, first-person cinematographic techniques used. Rev. Bob Larson, Exorcism Consultant, even gave an interview on the subject of its depiction of demon eviction and I've included it below.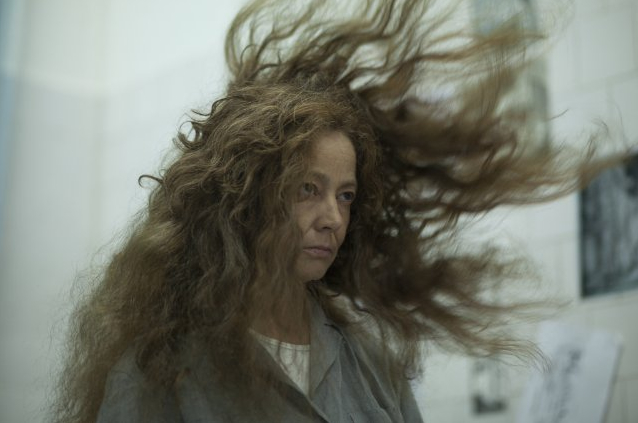 Above: Suzan Crowley is not herself
Meanwhile check out both the trailer and a special clip of a nicely creepy scene from the film.
Synopsis:
In 1989, emergency responders received a 9-1-1 call from Maria Rossi confessing that she had brutally killed three people. 20 years later, her daughter Isabella seeks to understand the truth about what happened that night. She travels to the Centrino Hospital for the Criminally Insane in Italy where her mother has been locked away to determine if her mother is mentally ill or demonically possessed. When she recruits two young exorcists to cure her mom using unconventional methods combining both science and religion, they come face-to-face with pure evil in the form of four powerful demons possessing Maria.
Trailer:
[youtube -VIyO9UlnJ0]
Extended Clip:
[youtube H7_z4nnHi7c]
Being something of a fan of demonic possession films — made such not by belief but by, I suspect, the dramatic, emotional and thematic potency of that grandfather of exorcism films (and novels), William Peter Blatty's The Exorcist (US-1973; dir. William Friedkin) — I'm looking forward to this, as it seems to carry a bit more weight than some other Exorcist cash-ins of recent times.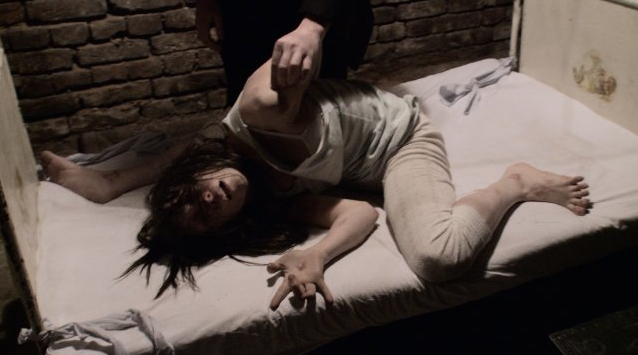 Above: Bonnie Morgan gets twisted up by the whole experience
It's rather interesting that though it has garnered negative reviews on IMDb, it has so far taken US$52,690,136 at the box-office in the US alone, which, based on an estimated budget of $1,000,000, represents quite a profit. The bad reviews don't daunt me, of course. This looks like exactly the sort of film that tends to attract naysayers if it deviates from the expected path in any way at all — which I trust it does. We'll see in March.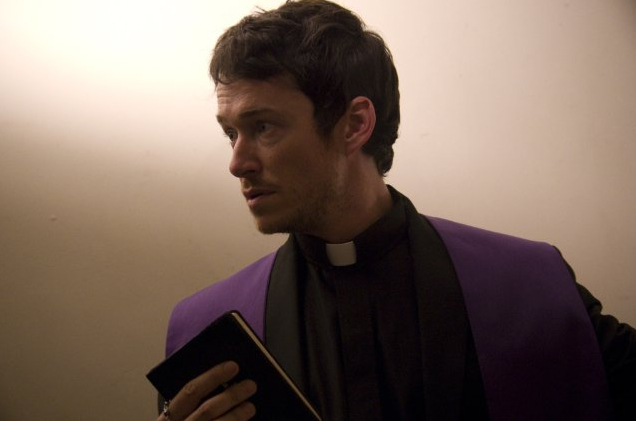 Above: The Exorcist, Simon Quarterman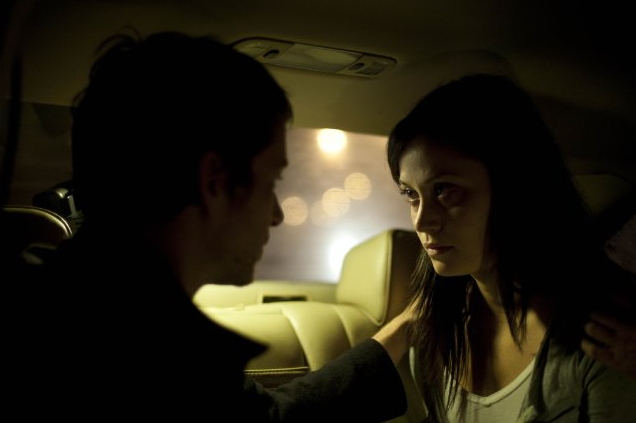 Above: Look into my eyes: Simon Quarterman and Isabella Rossi
Meanwhile, here's that interview with Exorcism Consultant Bob Larson that I mentioned:
[youtube NH1ylSD5Hl0]
Source: Paramount Pictures; IMDb.