Beasts of the Southern Wild (US-2012; dir. Benh Zeitlin) has been described as "a beautiful award-winning drama that just happens to include giant monsters". In the aftermath of the film's recent wins at Cannes and Sundance, words like "magical", "moving", "surreal" and "enchanting" tend to crop up when those who have seen it describe the experience. Set in a place "where little girls and mythical animals coexist in a bayou called The Bathtub, all intertwined in the cosmic mesh of the universe", Beasts of the Southern Wild looks as "hauntingly beautiful" as the publicity says.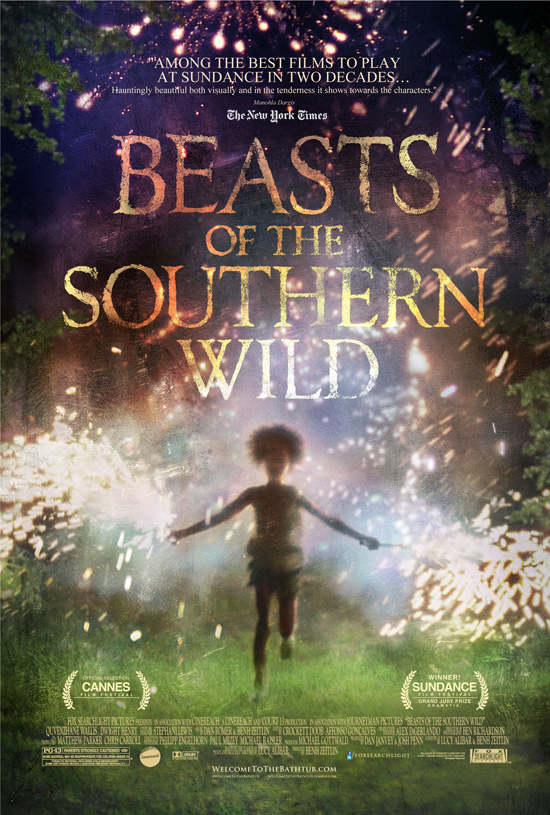 Monster-Focused Synopsis:
Faced with her father's fading health and environmental changes that release an army of prehistoric creatures called aurochs, six-year-old Hushpuppy leaves her Delta-community home in search of her mother.
Main Synopsis:
In a forgotten but defiant bayou community , cut off from the rest of the world by a sprawling levee, a six-year-old girl exists on the brink of orphanhood. Buoyed by her childish optimism and extraordinary imagination, she believes that the natural world is in balance with the universe until a fierce storm changes her reality. Desperate to repair the structure of her world in order to save her ailing father and sinking home, this tiny hero must learn to survive unstoppable catastrophes of epic proportions.
Below is the official trailer and two promotional videos. Watch the trailer carefully. It gives a pretty good indication of just how "magical" the film promises to be — as does the wonderful website Welcome to the Bathtub. Be sure to run the cursor over the site's visual display, and click on the words and icons that appear. Fantastic!
[youtube ZF7i2n5NXLo]
Filmed on location in New Orleans, Louisiana, the film clearly centres around a tour de force performance by yet another amazing child actor, Quvenzhane Wallis.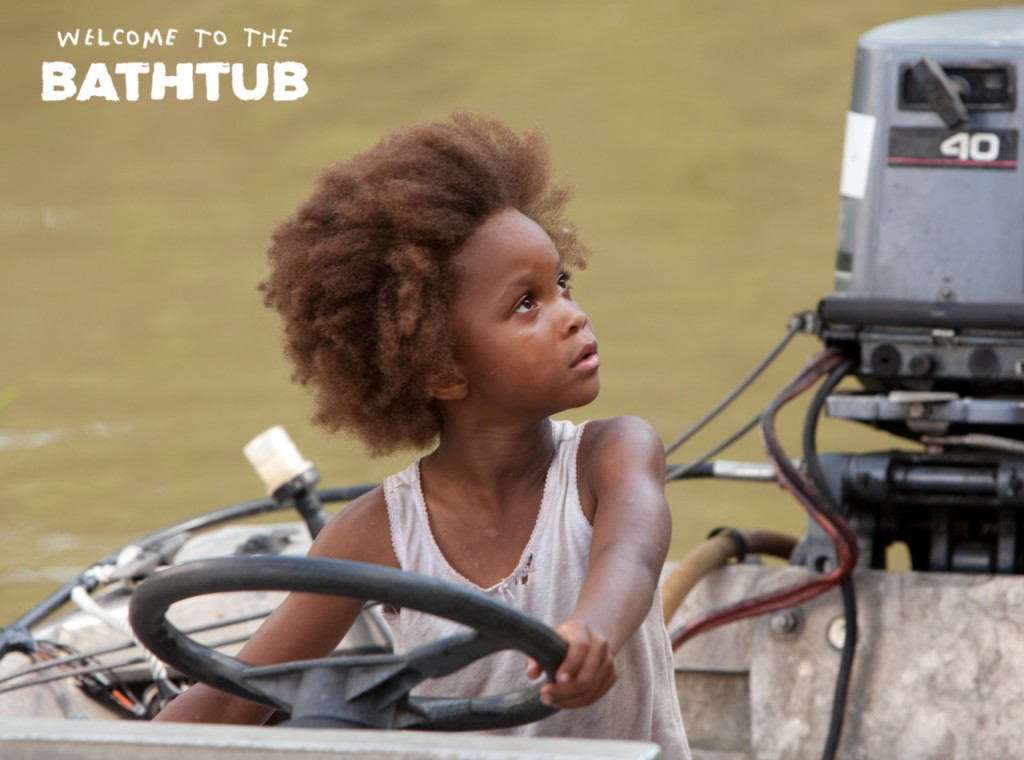 An Interview with Director Benh Zeitlin:
[youtube _UB3vpfoU60]
 Announcement of the film's win at Sundance:
[youtube J4ZKruRXYfo]
Beasts of the Southern Wild gets a limited release in Australia on 12 June and in the US on 27 June. Look out for it!
Sources: Official website; Fox Searchlight page; Tumblr site; IMDb. Via Avery Guerra. Written by Robert Hood
Image Gallery:
Addendum: Courtesy of  Quiet Earth, here is a newly released clip from Beasts of the Southern Wild.