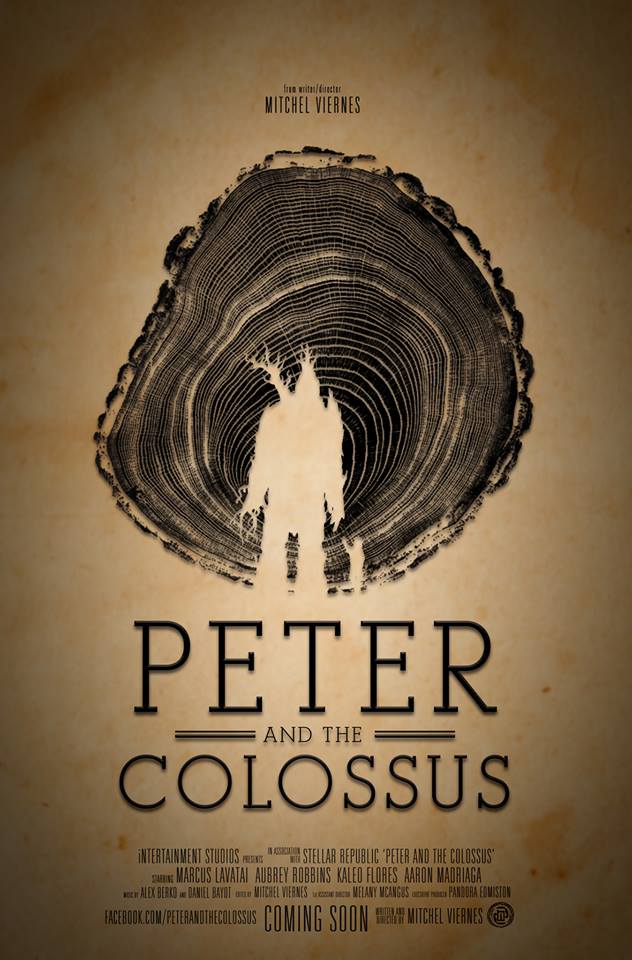 Remember Peter and the Colossus? This fantasy film from independent director Mitchel Viernes was featured on Undead Backbrain last December. Go and read about it, then come back for more news.
Looks like a decent and heartfelt project, doesn't it? And it's nearly finished!
Above and beyond the principal photography that has already been shot and edited, the producers aim to make this film as polished and professional as they can — a task that is always a struggle when you lack a Hollywood studio budget.
In hope of attracting support from the wider fan community, Viernes has opened a Peter and the Colossus Indiegogo campaign, hoping to raise a meagre $2500 to assist him and his crew to complete the mastering of the audio and the intricate sound landscape "that will help bring the film to life and give it a very polished, professional feel".
"Most of the money will be going to our talented composer," Viernes explained, "who will be doing the score for the film — he really deserves to be compensated for the amazing work he's done." Funds will also go towards getting the film into film festivals worldwide.
So check out the pitch below and then head to the Indiegogo campaign page to toss a few dollars their way. There's plenty of great incentives, not to mention the possibility of getting your own copy of the film on DVD.
[vimeo 81563628]