A Backbrain Exclusive
On the eve of its appearance at the American Film Market during November, Gila! — Jim Wynorski's much anticipated remake of the hoary old monster classic The Giant Gila Monster (US-1959; dir. Ray Kellogg) — has been graced with a new poster and a special AFM trailer.
Note the rather apocalyptic nature of the poster's background, suggesting a wider scale of destruction for the titular beastie than I for one was expecting. Artistic licence perhaps?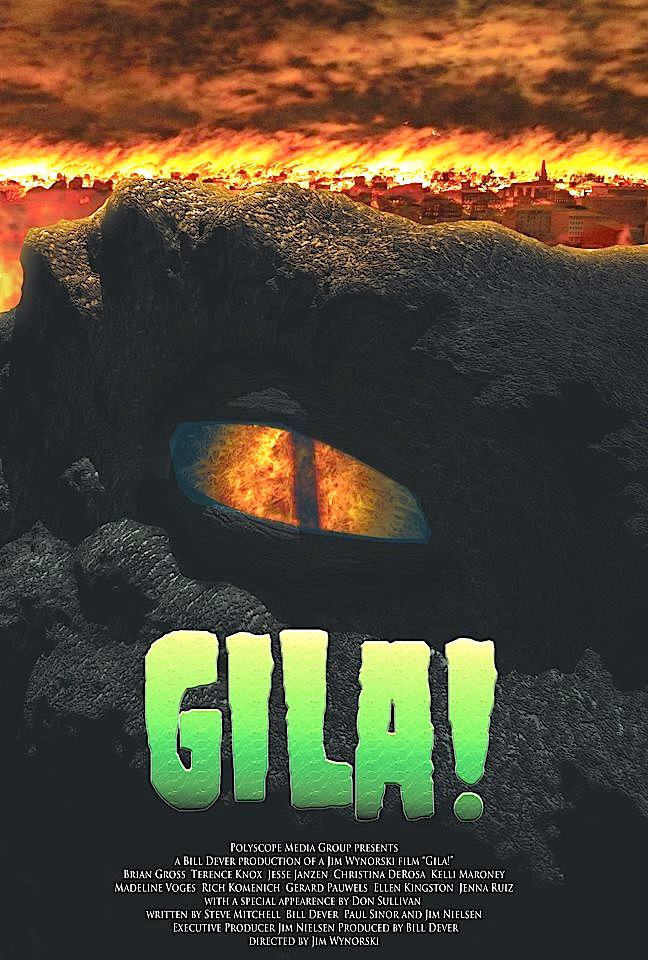 And here's the trailer:
[youtube 7vvbM6ZwxQE]
I'm keen. What do you other giant monster and B-movie fans think?
Source: Producer Bill Dever via Avery Guerra.