A Backbrain Exclusive
A while back, the Backbrain interviewed writer, director and all-round auteur James Sizemore [aka Loup'Rah Garomore] about his in-production film The Demon's Rook. Frankly the teaser released then, and all the pictures — not to mention Sizemore's discussion of the film's genesis — looked unusually exciting for those with a love of '80s exploitation horror movies. If you don't believe me, check it out here.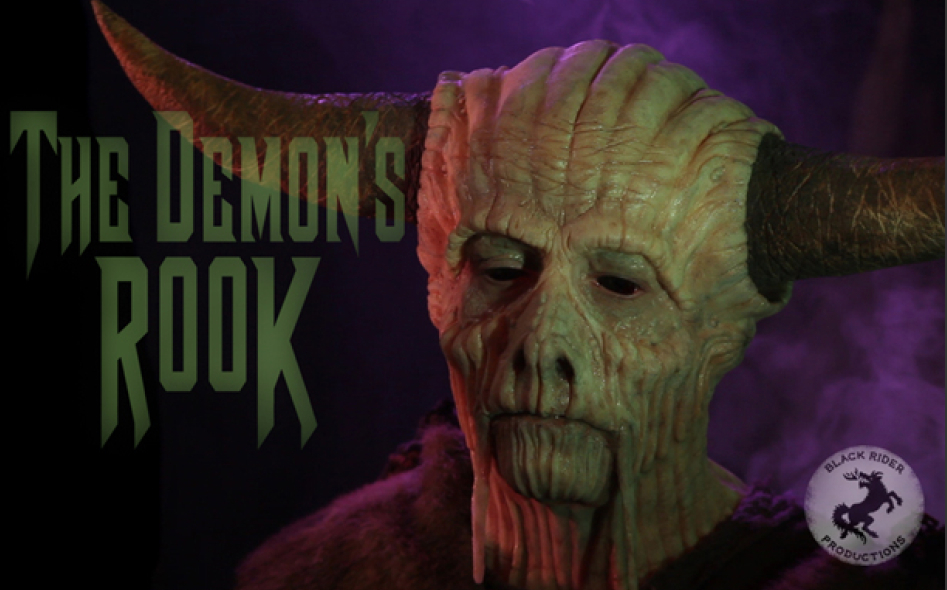 Now the Backbrain has been given permission to release the official trailer, and honestly, it does nothing whatsoever to diminish the excitement and a lot to raise the ante.  You get first look at it below:
[youtube JeJvyjF5ud0]
With the film still in development, this very impressive trailer was made on a mere $15,000 budget. Writer/director Sizemore hopes to raise further funding soon in order to push the project forward. "We're trying to get a total budget of $190,000, preferably by February so we can re-enter a state of pre-production and begin principle photography again by Spring," he told the Backbrain.
Let's hope the money will be forthcoming in time to meet the company's timetable. With work of this quality produced on a budget of just $190,000, I can't see investors regretting their involvement. Check out the investment-to-profit ratio of a range of cult horror films that appears later in this article.
It's obvious from the trailer that The Demon's Rook is being put together with love by its creators, whose devotion to the film's inspirations is abundantly clear in everything they say. Less commonly, work produced so far shows their strong technical expertise and a definite handle on the aesthetics of the genre. As they have said themselves: "[we] know what [we] love and know what it takes to create something that will be instantly embraced by the ever-growing horror film community".
Nostalgic yet progressive, The Demon's Rook embodies the spirit of the cult horror classics that precede it: Suspiria, Zombi, Evil Dead 2, Pan's Labyrinth; yet still holds its own ground as a truly original vision. With this project, the filmmakers are creating something that horror fans have been yearning for — an ambitious, uniquely identifiable film with classically powerful practical special effects, deep roots in the historical spirit of the genres it encompasses, and a bold, forward-thinking vision. (Press release)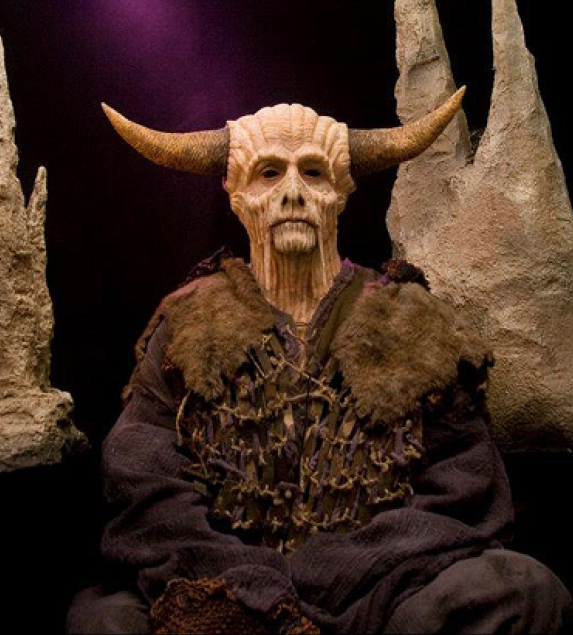 Synopsis:
A young boy named Roscoe finds a portal to another world where he is taught magic by an elder demon known as Dimwos. Dimwos raises the boy into manhood, revealing to him many secrets. Though, there is one dark secret that Dimwos keeps from Roscoe. When Roscoe discovers what his master has been keeping from him all these years, he revolts against him, inadvertently unleashing three malevolent demons. Through desperation, Roscoe is forced to escape the demons' wrath by way of the portal leading back to our world. Unbeknownst to Roscoe, he leads the demons to discover the portal for themselves. Once the demons pass through, a nightmarish foray of summoned monsters are unleashed. One demon possesses the minds and will of all whom she crosses, another transforms a man into a murderous beast, and the other summons an army of the dead to do his bidding.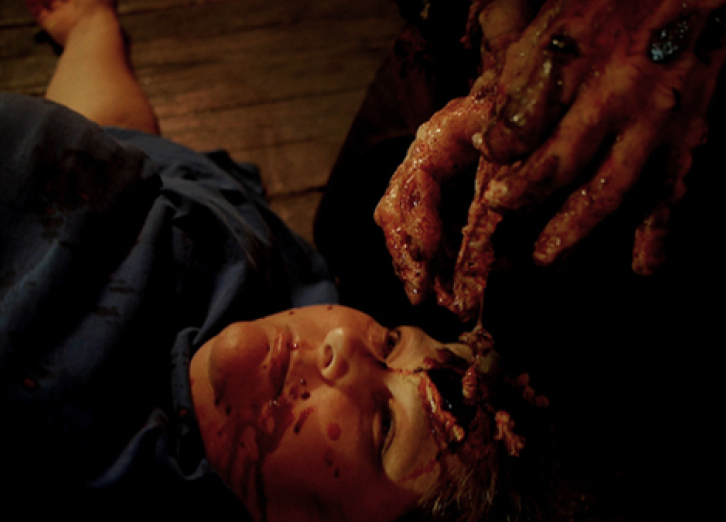 Predicting success in the film industry isn't easy. Predicting how independent horror films will fair once released into the cultural zeitgeist is even less certain. Generally speaking, perfectly good movies disappear under the weight of their own obscurity. But occasionally the opposite happens. Sometimes they become a cult classic. When this happens, it usually means there is something unique and very special about the film concerned.
Consider these rough figures:
Night of the Living Dead (US-1968; dir. George A. Romero): made for $114,000. Lifetime gross $30,000,000. (Source: Black Rider Production press release)
The Evil Dead (US-1983; dir. Sam Raimi): made for $375,000. Lifetime gross $29,400,000. (Source: Black Rider Production press release)
The Blair Witch Project (US-1999; dir. Daniel Myrick, Eduardo Sánchez): made for $60,000. Lifetime gross $248,639,099. (Source: Box Office Mojo)
Paranormal Activity (US-2009; dir. Oren Pelli): made for $15,000/ Lifetime gross $193,355,800. (Source: Box Office Mojo)
And these figures (admittedly open to argument in the case of Night of the Living Dead and The Evil Dead in particular) probably don't include ongoing video/DVD/BD sales.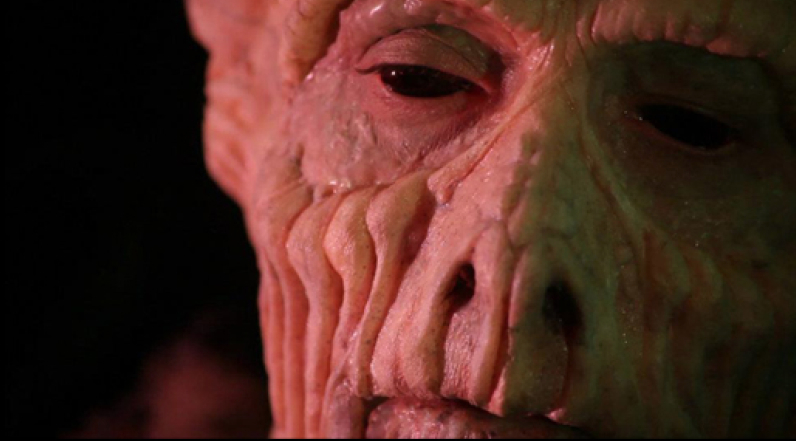 From the new trailer for The Demon's Rook, I think it's safe to say that the film offers something unique and is looking like a definite candidate for admittance to these exulted ranks. At the very least, it may be worthy to be mentioned in the same chapter of the next generation's horror film Best Of as The Evil Dead and Fulci's Zombi. I look forward to finding out.
Source: James Sizemore and Tim Reis via Avery Guerra. Black Rider Productions press release. Official website. Backbrain interview with the author (includes pictures). Written by Robert Hood.