As Undead Backbrain heads into the new year, it's rather appropriate that the first new film on offer is an Australian pseudo-historical comedy-drama featuring a giant squid.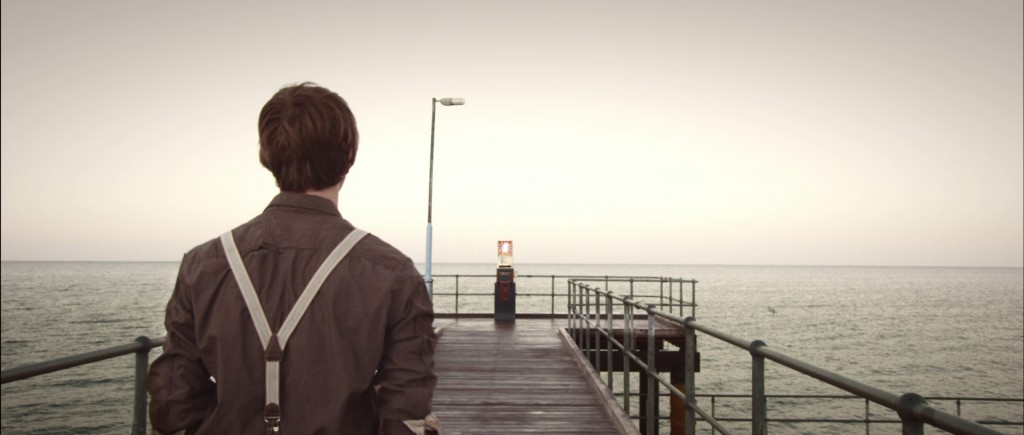 George Jones and the Giant Squid was written and directed by Dan Osborn and Vincenzo Perrella, whose previous work has gained them some attention, especially when their satirical vignette This is Perth "went viral" online in 2009, becoming the "most watched Western Australia short film of all time" and was awarded both Best Film and People's Choice awards at the 23rd WA Screen Awards.
George Jones and the Giant Squid follows (though is not related to) the pair's 19-minute satire It's Just Gary (2010) and runs with the classic Moby Dick-esque theme of obsession over a sea monster.
Synopsis:
In the waters of a distant island lurks Old Bertie, a fearsome, gargantuan squid. The islanders, fearful of its wrath, make frequent offerings in an effort to appease it. When George Jones' mother disappears, the young boy begins his hunt for the beast. George's secret quest brings him face to face with dangers unforetold, and threatens to destroy his already fragile relationship with his heartbroken father.
Trailer:
[youtube pXhh-Q5xnCo]
Directors Perrella and Osborn commented that the film was "inspired by our love of the fantastical and the absurd, but at its heart it is a story about a boy's relationship
with his father."
They commented:
Throughout the film, young George deals with uncertainties and injustices, faces the frustrations of being powerless, and makes attempts to satisfy his urge to know more. In short, he grapples with the issues that affect anyone making the transition to adulthood.

It was our desire to create a distinctive world, one that was isolated and stagnant, and seemingly open, yet oppressive. The costume, production design, locations and colour palette were all chosen to construct an archaic community that exists in a time and place that is unique unto itself. We intended, through performance style and musical orchestration, to create a distinctive, subtly comic tone that would enhance the fable-like quality of the film.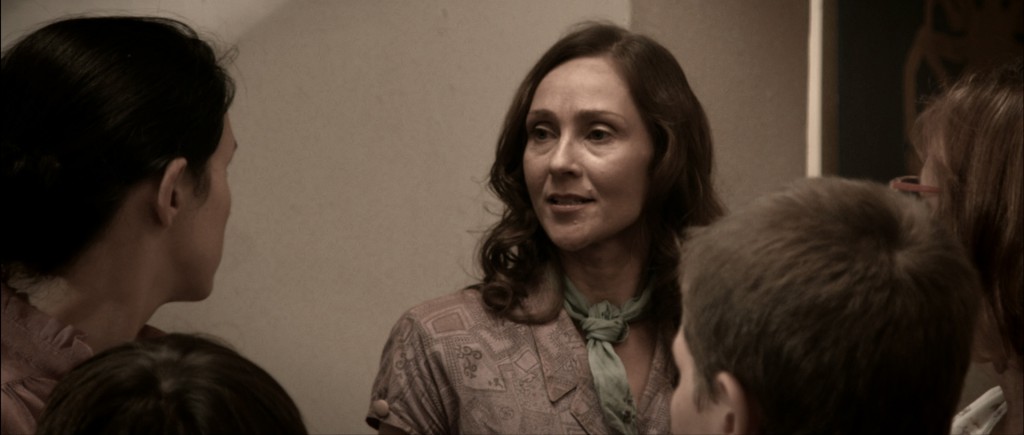 We were fortunate to be able to work with Luke Hewitt [as George Jones] and Leon Osborn [as Mr Jones] to create a palpable sense of tension between father and son. This was paramount in effectively evoking the real heart of the story as the characters each deal in their own way with the loss of George's mother [Alison Van Reeken].

It was a privilege to work with such a talented cast and crew to bring our story to the screen.
George Jones and the Giant Squid has recently completed post-production and runs for just over 14 minutes. It was funded through the highly competitive ScreenWest/FTI Hyperlink initiative and had its premiere on on 21 July 2011 at the Revelation Perth International Film Festival. It has been officially selected (as one of the 45 films out of 2,200 films entered) for screening at Flickerfest International Short Film Festival 2012 Australian Competition. Flickerfest is Australia's leading and only Academy® accredited and BAFTA recognised international short film festival. For those in the Sydney area (and anyone willing to travel downunder) the festival runs from 6th to 15th of January 2011 at Bondi Pavillion, Sydney, before touring nationally.
Check out more about George Jones and the Giant Squid on the official website.
Gallery: