An Undead Backbrain Exclusive

Thankfully, the unreasonably popular Twilight and its sequels haven't killed off vampires as an iconic and powerful trope within the horror genre.  Undead Brainspasm recently featured a film that was seeking to use an esoteric African tradition concerning the Tokoloshe: Blood Tokoloshe: Dawn of the Beast (South Africa-2012; dir. Jordan Harland) to re-invigorate the subgenre. Now a band of Aussies have produced what looks destined to become a stylish classic in the field.
The film is called The Caretaker (Aust-2012; dir. Tom Conyers) and it features suspense, danger, fear, blood, metaphorical resonance and, most importantly of all, very dangerous vampires.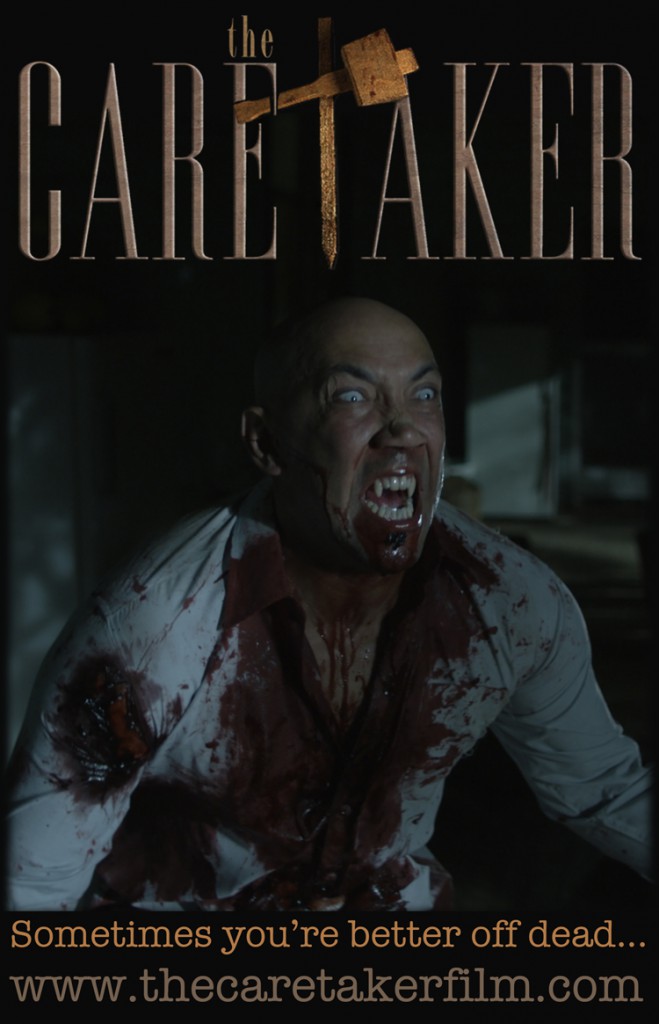 Synopsis:
A plague of vampirism has swept across the world. A small but discordant group of survivors hole up in a country mansion. They soon discover that a vampire also shares the house with them. He proposes a deal: they protect him during the day from other humans, and he'll protect them at night from other vampires. So begins an uneasy alliance, which soon threatens to fall apart.
The Trailer:
[youtube -4uTLbr3ONs]
Undead Backbrain search robot, Avery Guerra, took a virtual trip downunder to interview the director about his film.
Interview with the Director, Tom Conyers
How did The Caretaker come about?
Tom Conyers: I'm an independent filmmaker living in Melbourne, Australia. I've made quite a number of short films but always wanted to move on to features. For many years I have applied for government film-funding, only to get form-letter rejections. I am a fan of the horror genre (although I lean toward the more esoteric examples of the form, like Carnival of Souls, Martin and The Hunger), but this isn't a genre the Australian film-bodies tend to fund. It was looking like I'd never make a feature, so I took a leaf out of the books of filmmakers like Sam Raimi and Peter Jackson, who made their first features off their own bat. Armed with a great producer in Mark White (who also plays one of the main roles in The Caretaker) we raised private finance. The production was small in scale, with five main actors (although there are few scenes with a larger cast) and a small crew, which averaged about fifteen in total. Although low-budget, we wanted the film to look good and have high-production values. We shot on the Red-One, with mainly dolly or locked-off shots, only using hand-held in the intense moments.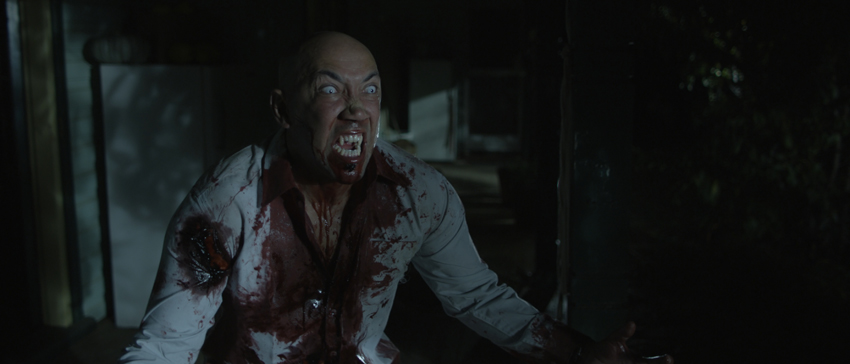 Above: Producer Mark White, in his role as Dr Ford Grainger, bears his fangs
Where was it filmed and at what stage is the production right now?
TC: The story concerns, in part, a vineyard owner. We searched in and around Rutherglen for potential film locations, since the area is famous for wines. We found some spectacular spots. Rutherglen is about 3 hours drive from Melbourne and we had the cast and crew stay there while filming. The local Indigo Shire was very supportive. The shoot totalled seven weeks but there has been about a year's worth of post-production. This has been because it has been done out of people's homes on their home computers. We tried to get mentoring from seasoned professionals without much success, so there has been a long process of trial-and-error. We have recently completed the film with grading, effects and 5.1 Surround Sound. We will be a lot quicker making the next one having figured out all the steps for ourselves on this one!
Above: On location. Cinematographer Matt Wood (also doubling as Camera Operator)
shooting actors Colin MacPherson, Anna Kate Burgess and Lee Mason
Beyond the plot, what is the film about?
TC: One of the main thematic concerns of the film is the way Reality TV thrives on pitting people against each other in a sort of rampant consumerist microcosm, with an emphasis on winners and losers. The Caretaker asks whether surviving in this kind of world is actually 'winning'.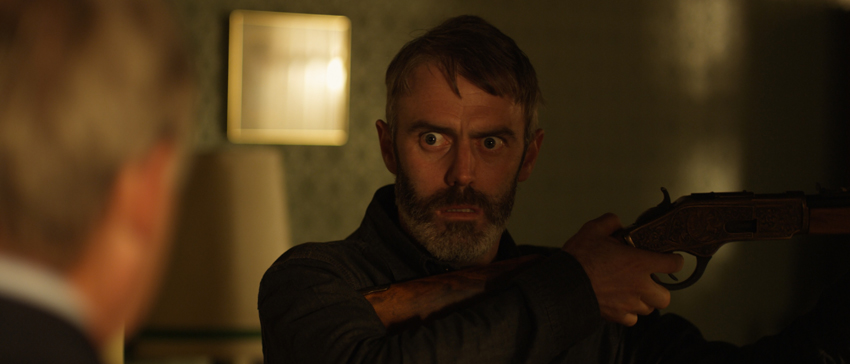 Above: 'Not knowing who to aim the gun at' (From left to right) Lester (Colin MacPherson) and Ron (Lee Mason)
What are the primary inspirations/influences behind the film?
TC: Although inspired by many horror films, we also looked to suspense films when making The Caretaker, particularly those of Hitchcock. Without the budget for extended action sequences, we needed to create suspense in long build-ups. Partly a monetary concern, this was also something stylistically we were aiming for. We wanted to go against the recent trend in horror of 'torture porn', and instead emphasise atmosphere and suspense over gore.
What are your plans for the film?
TC: We are now at the stage of sending it to festivals and looking for distributors, something which we are also new at but will figure out.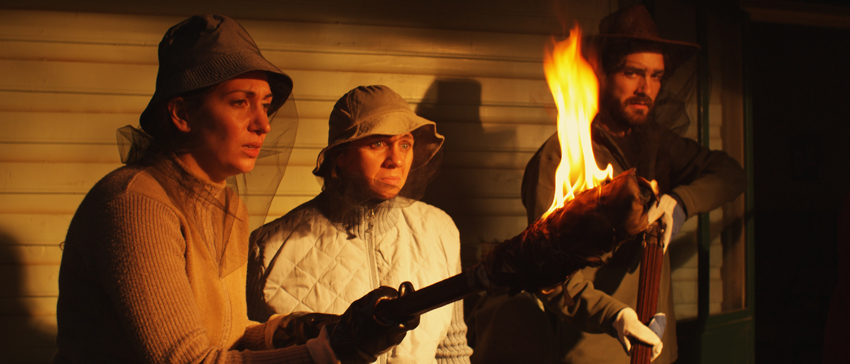 Above: 'Unwanted Guests' (From left to right) Tania Lentini, Evonne Fletcher, Paul Goddard
More Images from The Caretaker: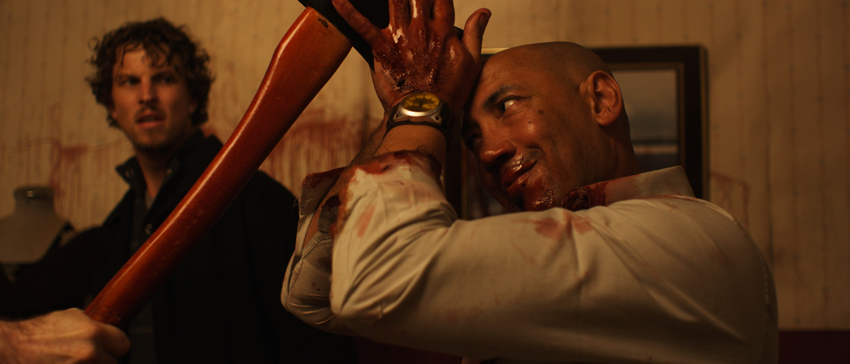 Above: 'Ford about to put forward his deal' (from left to right) Guy (Clint Dowdell) and Dr Ford Grainger (Mark White)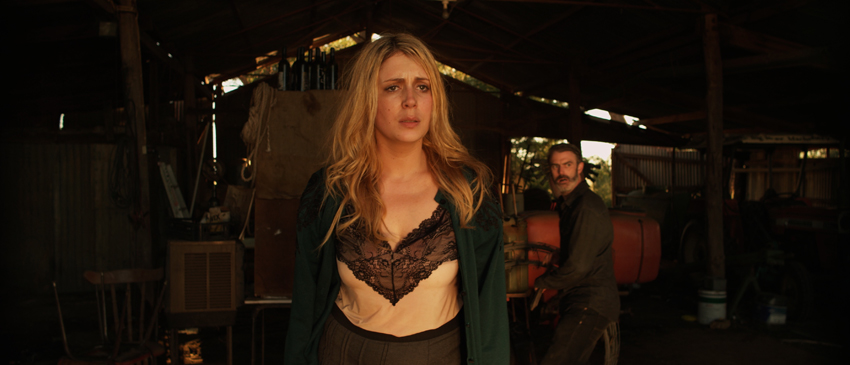 Above: 'Is the enemy in front or behind?' (from left to right) Annie (Anna Kate Burgess) and Ron (Lee Mason)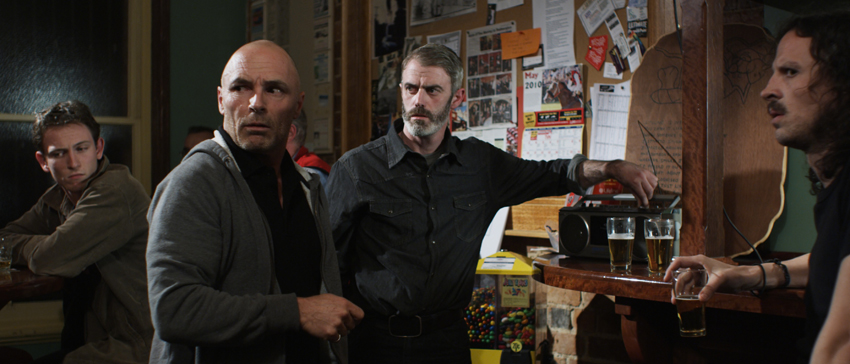 Above: 'Is that screaming coming from outside the pub?' (From left to right) Jake Bowtell, Brett Swain, Lee Mason and Josh Cameron.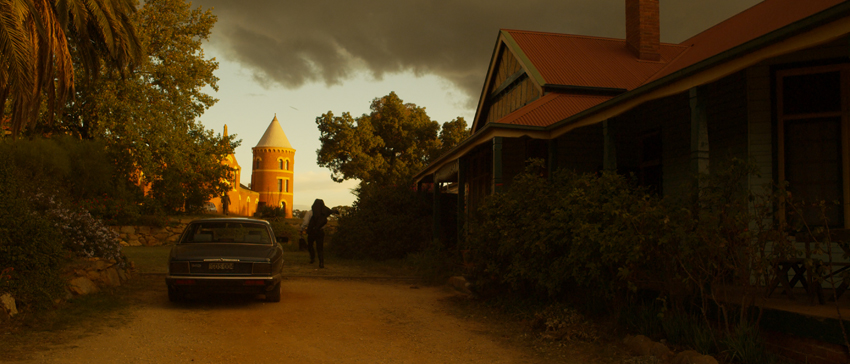 Above: The creepy mansion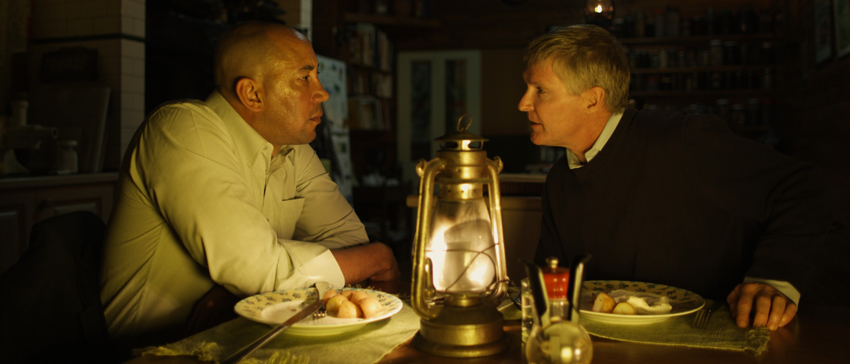 Above: Dr Ford Grainger (Mark White) and Lester (Colin MacPherson) face-off over dinner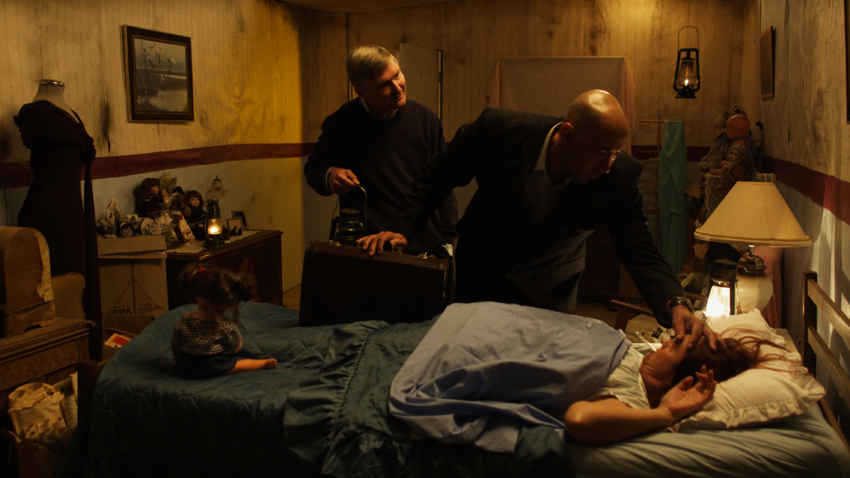 Above: 'Ford examines Lester's mother. (From left to right) Lester (Colin MacPherson) looks on while Dr Ford Grainger (Mark White) examines Lester's Mother (Abbe Holmes), who has some very strange symptoms.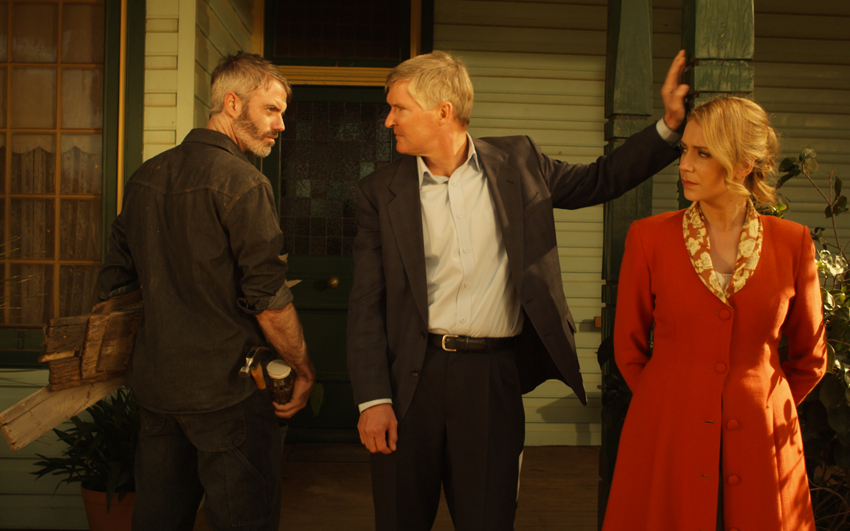 Above: (From left to right) Ron (Lee Mason), Lester (Colin MacPherson) and Annie (Anna Kate Burgess)
consider Ford's deal.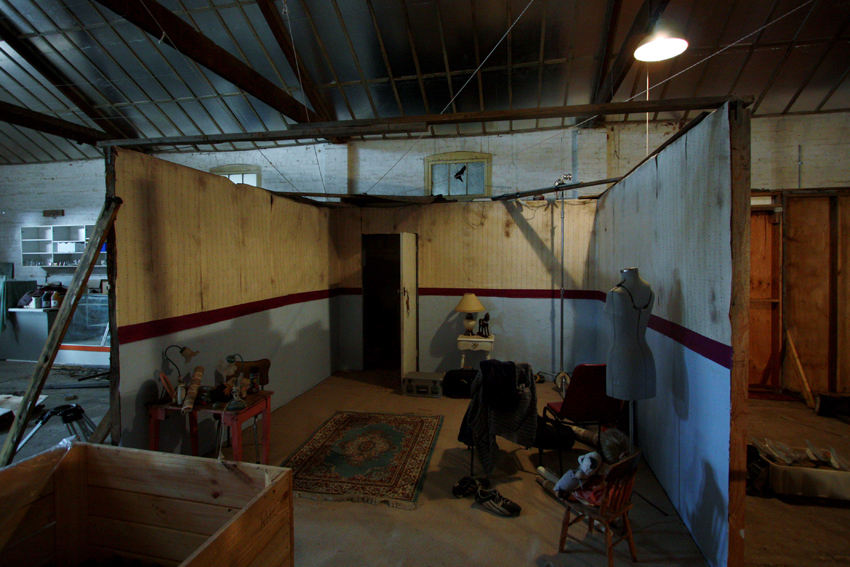 Above: A fairly simple set we built inside a shed "which didn't come up too badly on camera"
Sources: Tom Conyers as interviewed by Avery Guerra. Official website: US and Australia; Facebook page. IMDb entry.