After Undead Backbrain released news of the upcoming evil plant film by Sydney artist Nick Stathopoulos and director Ryan Cauchi, It Grows, the associated images went walkabout around the internet and Nick, Ryan and the Backbrain received lots of positive responses. Said images were just part of a model test run of the first set-up, however.
Now Nick has sent us some actual frames from the SFX shots they've been working on in Nick's backyard in Paddington, braving endless rain, work deadlines, the Archibald and other interruptions.
"Here's a still from the final shot!" said Nick.  "It's a shot of the plant as it actually grows on camera! The detail and lighting is very sweet. These are not colour-graded shots, but they already look gorgeous. I'm able to fuss with the lighting, which makes all the difference. The close-up focus is impressive, too…"
This first still shows the plant growing up through the stonework. Commented Nick: "This pic is from a shot that is in reverse … and it feels very Carpenter's Thing…"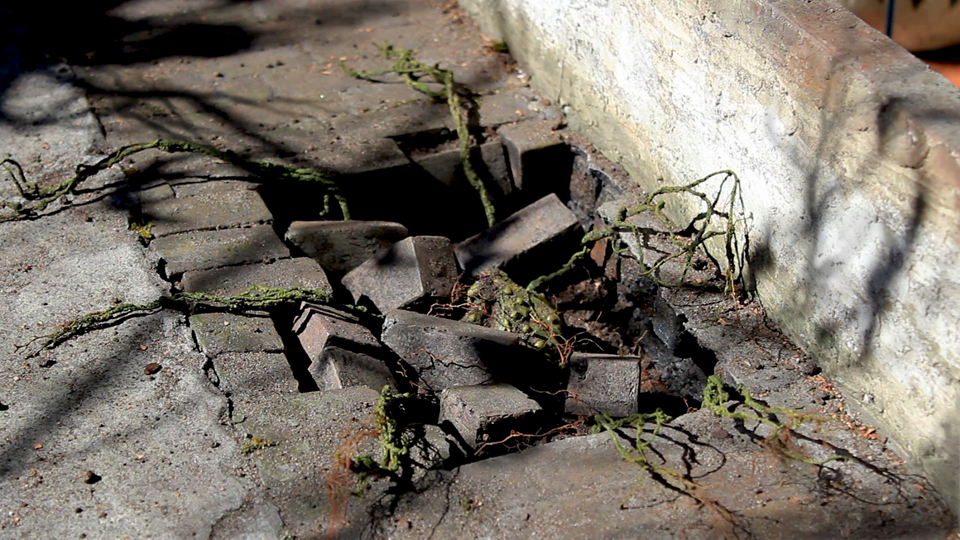 This next still Nick titles "Footfall", which sounds delightfully ominous…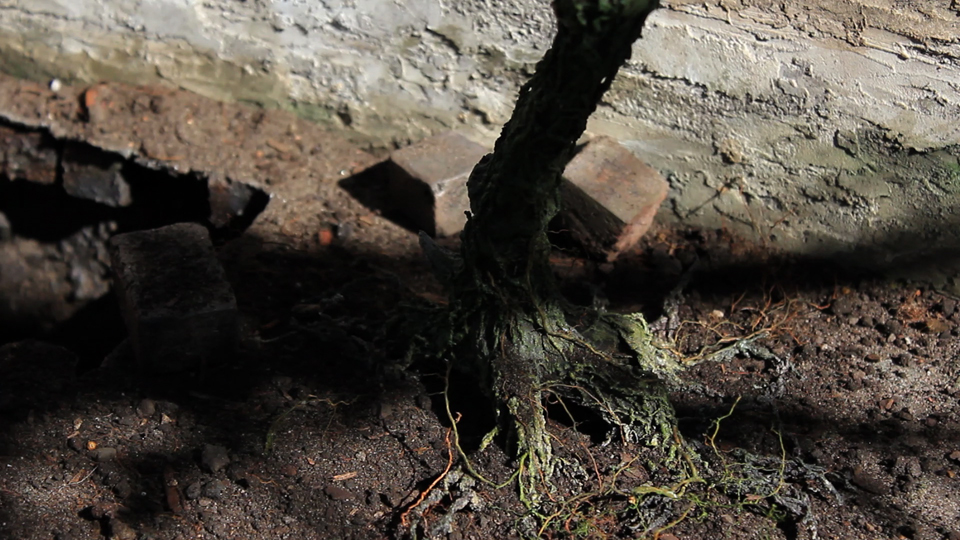 Then there's "Plant Stage 3". What a beautiful, Audrey 2-like veggie!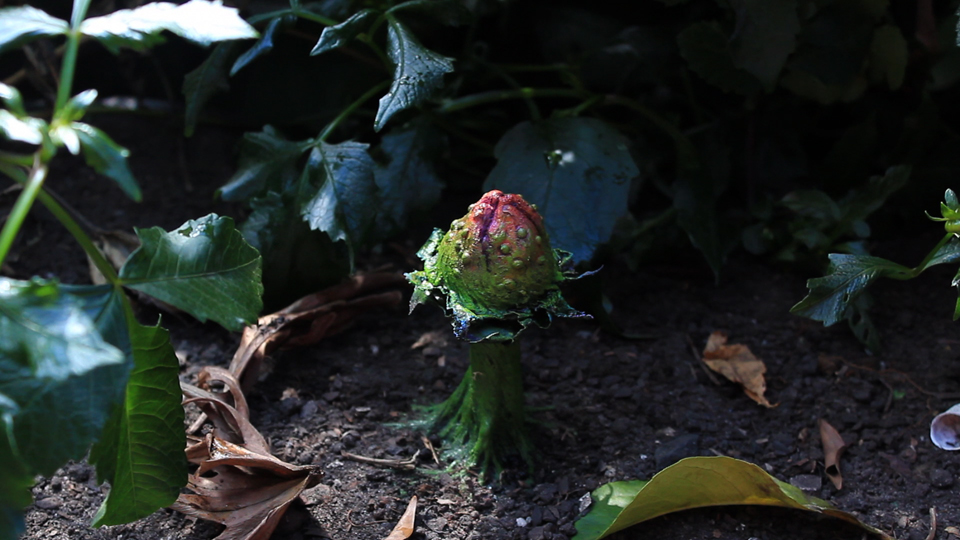 Nick confided to the Backbrain that the film may very well get longer than originally planned. Nick and Ryan intend to enter It Grows in  Tropfest — Australia's most prestigious short film festival and the largest short film festival in the world. For Tropfest the film can't be longer than 8 minutes.
"But I think we're going to have a 20-minute cut as well," Nick said. "It's taking shape and the shot list keeps growing because what were meant to be very quick cuts look so good they deserve a tad longer on screen. So it may end up being a longer film … the live-action shoot will be the decider."
You won't get any complaints from this quarter, Nick!
Source: Nick Stathopoulos via Robert Hood