Part 2 of our Easter weekend arachnophobic special is a short film from the home of Spiderdom: Australia.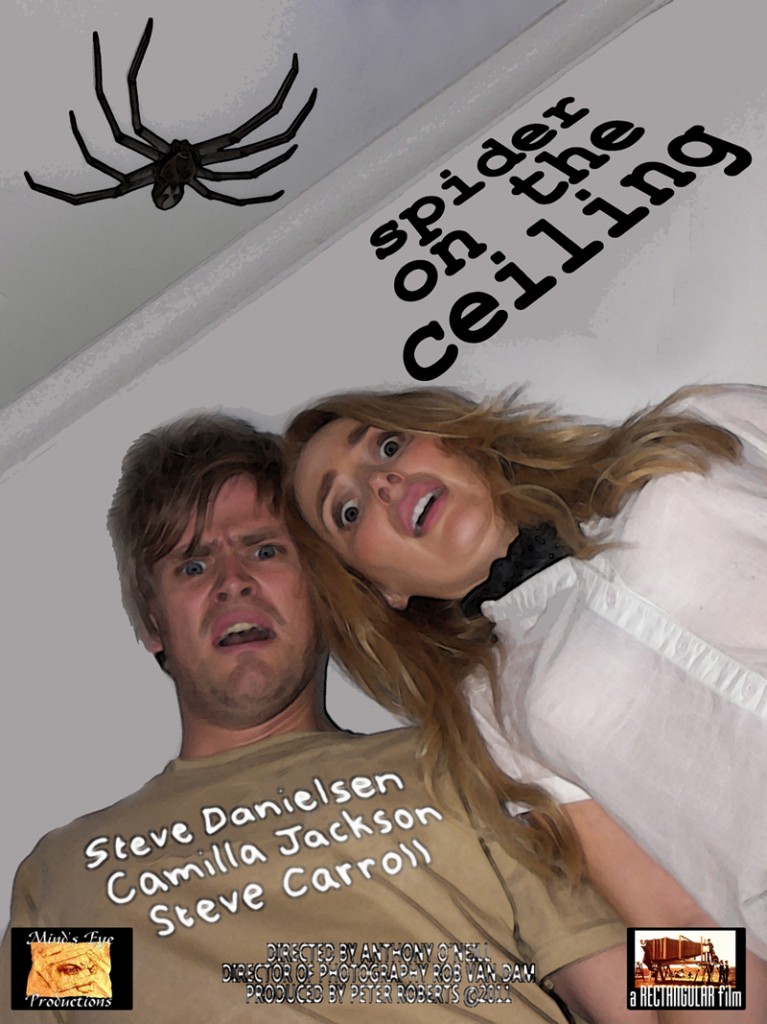 Spider on the Ceiling was directed by Anthony O'Neill for Rectangular Films of Australia. It stars Steve Danielsen, Camilla Jackson, and Steve Carroll (pictured below during production).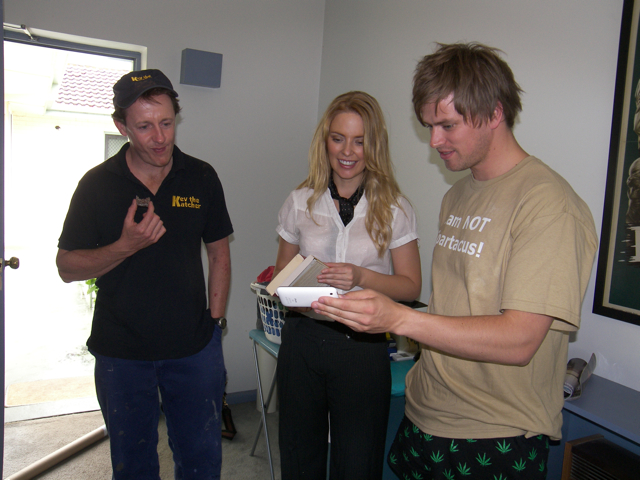 Synopsis:
An Aussie slacker wakes up one morning to find a giant huntsman spider on the ceiling. Complications ensue.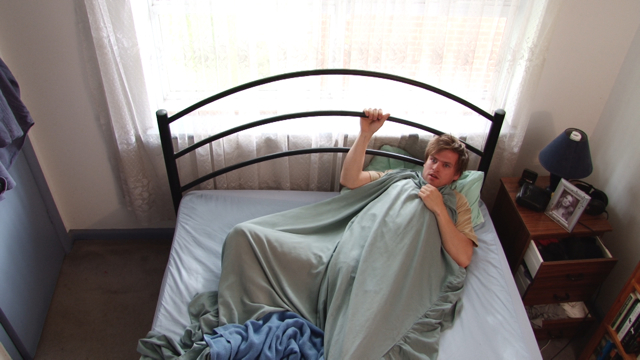 Says O'Neill:
The film was made as a bit of a lark at this time last year. Every year in summer I seem to find a huntsman or two on my ceiling — not as large as the one in the film, admittedly, but it's never a pleasant sight. I'm a novelist (see www.anthonyoneill.net ). The producer (Pete Roberts) and the guy who played the possum catcher (Steve Carroll) have worked as sculptors on such films as Knowing and Where the Wild Things Are (just about every big-budget film that's been made in Melbourne recently). They handled the effects. Camilla Jackson is delightful and should be much better known — I believe she's been trying to get some US work….
Trust me — if you have any twinges of arachnophobia in you at all (and who hasn't?), this one will freak you out. Excellent film — and funny, too!
Spider on the Ceiling is screening now in the Cinema of the Backbrain. Go check it out! Entry is as cheap as it gets (that is, it's free!)
Source: Anthony O'Neill via Avery Guerra; IMDb entry. Written by Robert Hood.
Addendum: More pics
The Spider, resting between takes: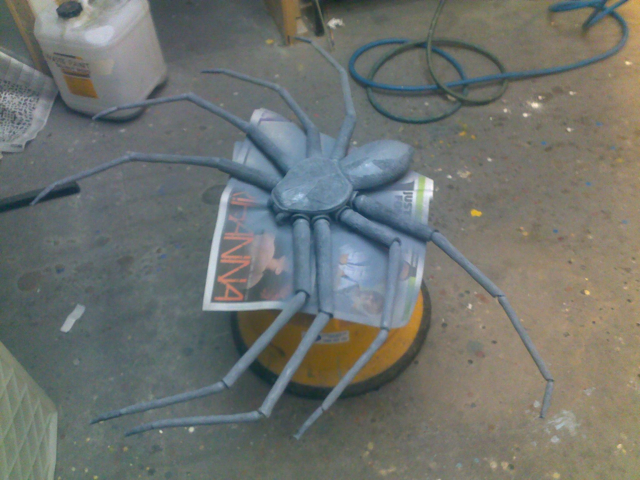 Anthony O'Neill and Rob Van Dam on set: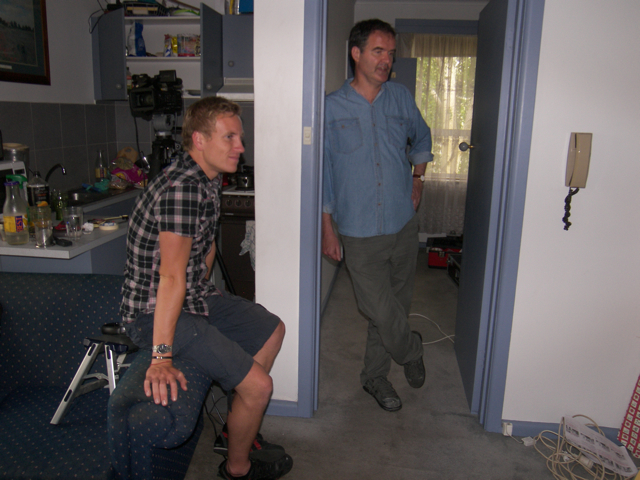 The cast and crew: