Kaiju artist and Backbrain buddy Todd Tennant has finally hit us with the news we've all been hoping for — not simply the return of his long-time online project to create a graphic novel of the rejected American Godzilla 1994 script, but also the proposed official production of that graphic novel as a legit publication.
How did it come about? Here's the news from Todd himself:
"Terry Rossio contacted me in regards to my American Godzilla '94 graphic novel, and told me he was a fan (Terry is co-author with Ted Elliott of the 1994 rejected TriStar Godzilla screenplay, which you can actually read here. They also wrote the screenplays for Aladdin, Legend of Zorro, and the entire Pirates of the Caribbean series, among others). Now Terry has asked me to finish the G'94 graphic novel — and how could I refuse such an offer?

"Publication possibilities are being looked into, but job number one for me is getting it all finished."
Todd has even sent the Backbrain some new artwork: three images of Godzilla rampant from page 80.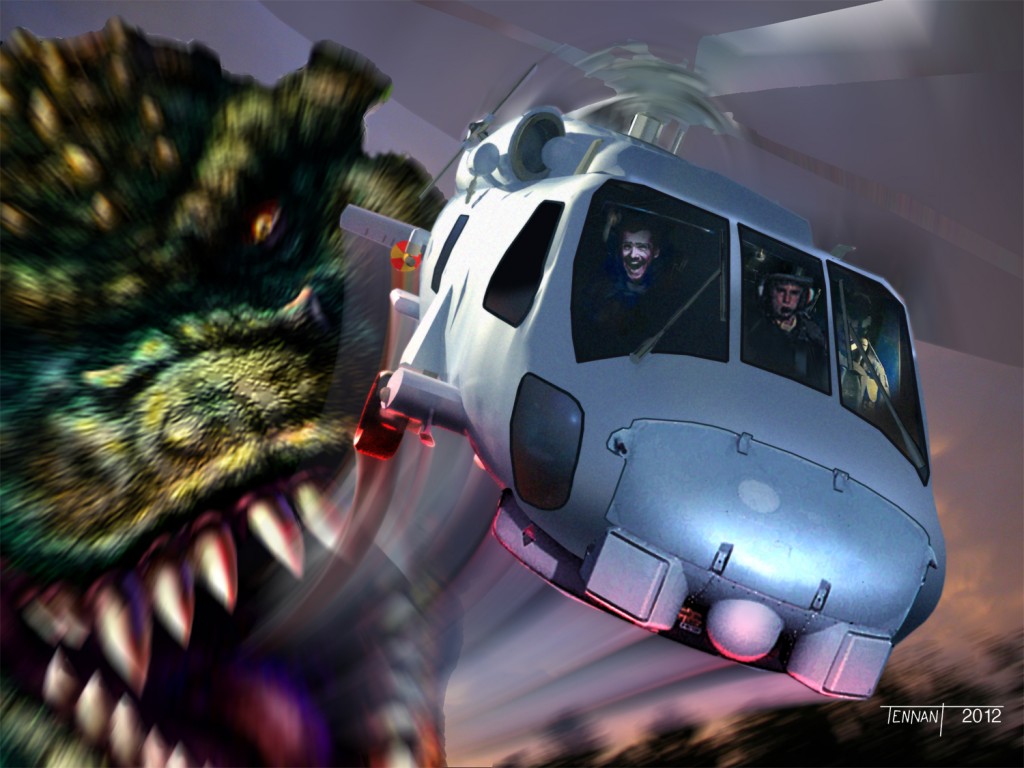 Great stuff!
For those who don't know, Todd's graphic novel adaptation has been running on his American Kaiju website for a long time, finally reaching as far as page 78. You can check it out here — and if you haven't, you should. How can you resist reading 78 pages of a Godzilla graphic novel? Free!
More News from Todd: American Kaiju
In June 2011, Todd announced that he'd been contracted by Bluewater Productions to produce a series of American Kaiju comics — an ambition he'd been fostering for years. Some of his work toward it appeared in the subsequent articles American Kaiju: Aligon Attacks! and Gigante vs King Komodo, and The Big Eight.
This project continues apace — and you can follow developments on Todd's blog. Meanwhile here are some images from this original — and awesome — comic series. This first one is PETT: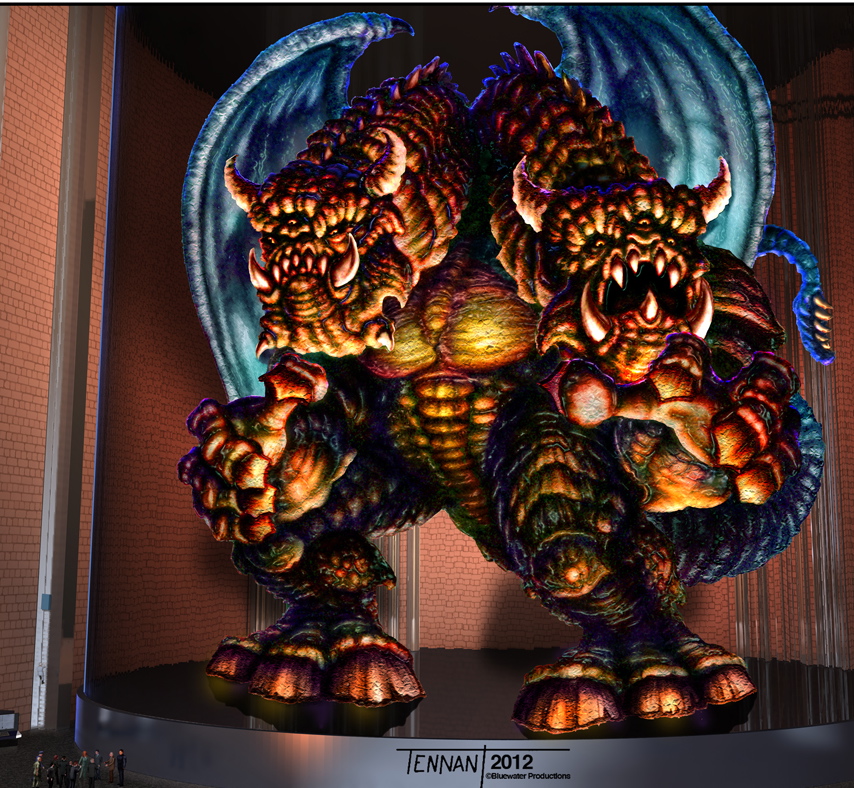 In this one, New York City prepares for the worst: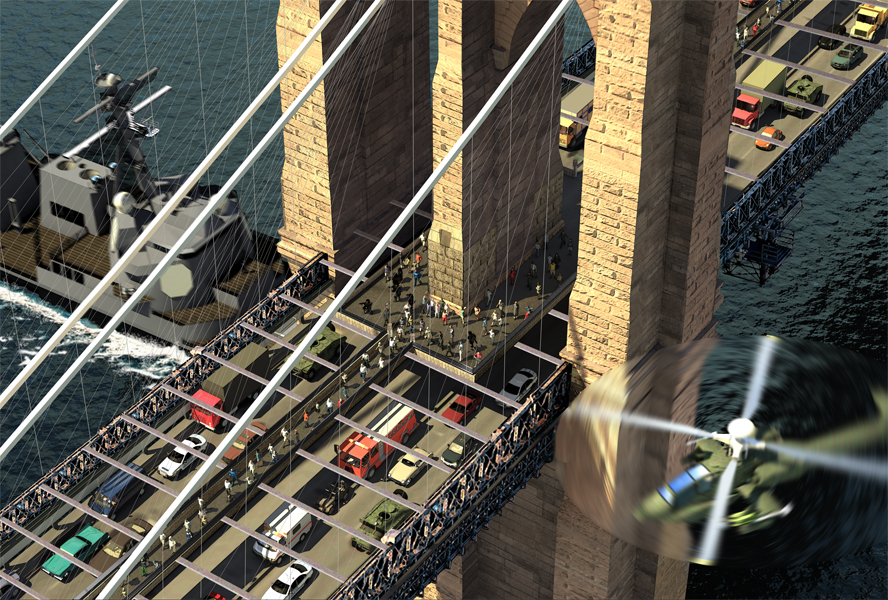 What is the worst? Something like this: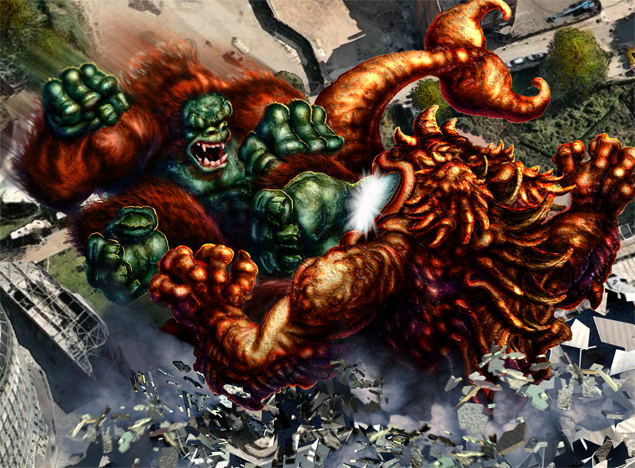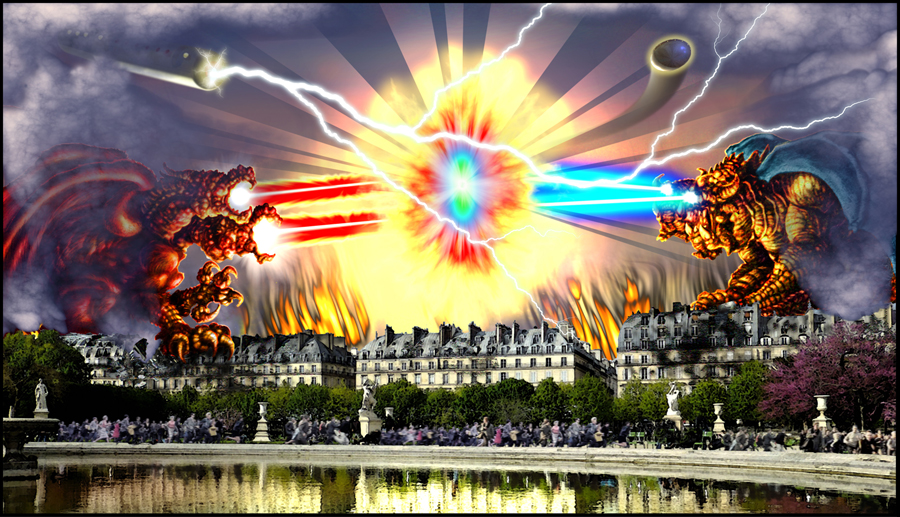 You can click on any of these to see them bigger.
Just so you know, Todd, I can't wait for both these series to arrive!
Source: Todd Tennant, to whom all images are copyrighted, by the way. No reproduction without consent!