A Squishy Backbrain Exclusive
There's no argument: Godzilla is a giant monster with backbone, metaphorically and literally — and the prominence of his spines is certainly one of his defining characteristics (as illustrated here in cover art by Art Adams for the IDW Publishing comic series).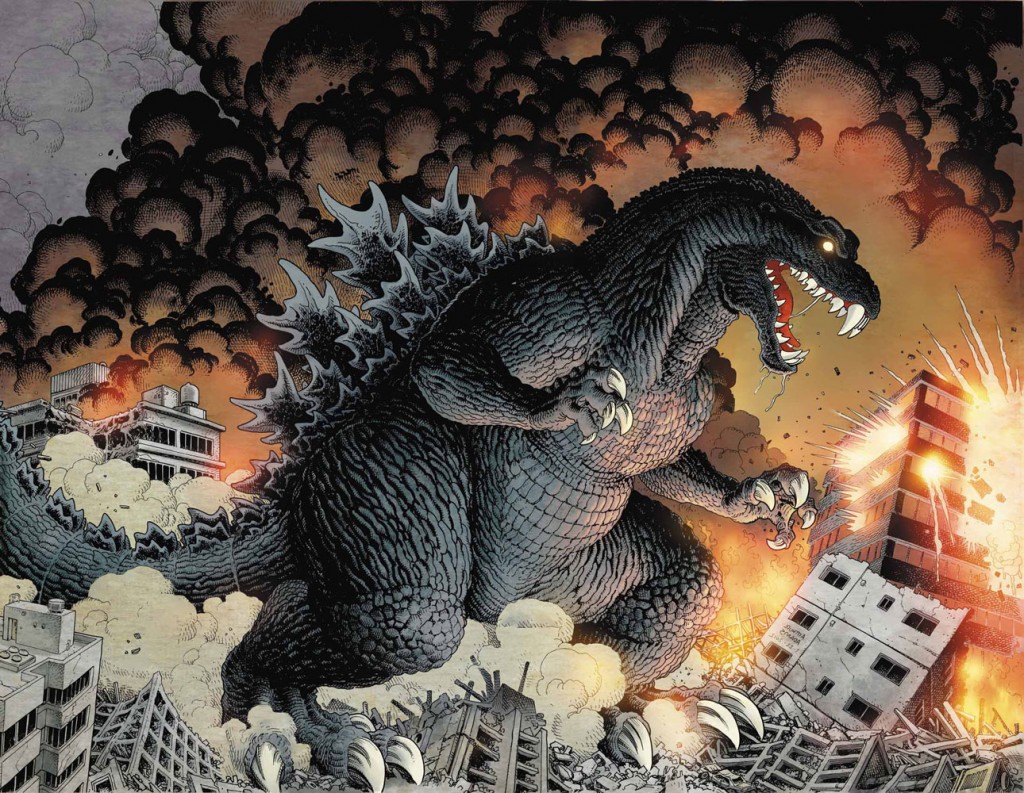 After the Big G can there be a giant monster that's spineless? Well, writer/director Pat Longstreth thinks so.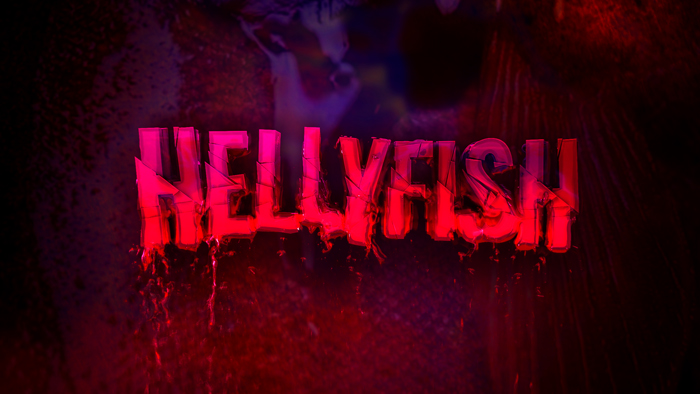 I remember seeing a viral internet image of a "giant jellyfish" with puny diver next to it a while back and thinking, though clearly faked, it made for an interesting giant monster moment.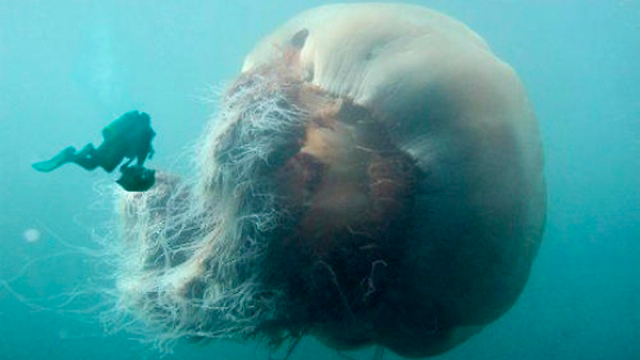 It's known as the Lion's Main Jellyfish (or Cyanea capillata) — the largest known species of jellyfish. According to Wikipedia, the biggest specimen on record had a body measuring 7 feet 6 inches (2.29 m) in diameter and tentacles 120 feet (37 m) long. Much smaller than that shown in the picture, of course, but awesome nevertheless. At the relative size illustrated in the picture, it would be absolutely terrifying, assuming someone found a way to give such a spineless creature a suitably huge metaphorical backbone.
Longstreth may be on the threshold of achieving such a feat. Check out this classic moment:
[youtube 3aPUBa4lWh8]
Hellyfish is based on the idea that extreme gigantism can be caused by the mutagenic influence of atomic radiation over a limited number of generations, either via the fallout from A-Bomb tests, nuclear warfare, or accidental leakage (see Godzilla, Them, The Amazing Colossal Man and a plethora of 1950s-and-beyond monstrosities). Scientific nonsense in the everyday world, of course, but a principle long ago embraced by monster flicks and pulp sci-fi literature to avoid all that tedious mucking around with generational development and the laws of physics. In this instance, the film looks to an actual real-life accident — a US nuclear weapon that went missing off the coast of Georgia, after a B-47 bomber carrying a hydrogen bomb collided in midair with an F-86 fighter plane on February 5, 1958 (see this Wikipedia entry).
Synopsis:
America's only missing nuclear weapon is leaking radioactive material into the ocean just off the coast of Tybee Island, GA. The trifling existence of a hapless cast is disrupted by a vicious force of nature that shows no mercy — a humungous jellyfish with the usual penchant for babes in bikinis [the hellyfish appears to get bigger during the course of the day — or maybe there's more than one — Rob].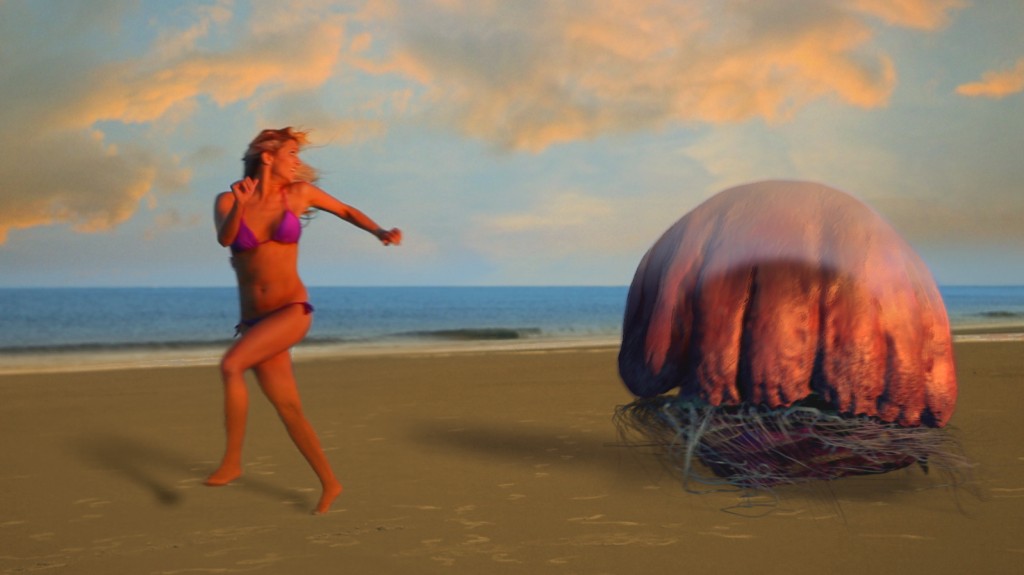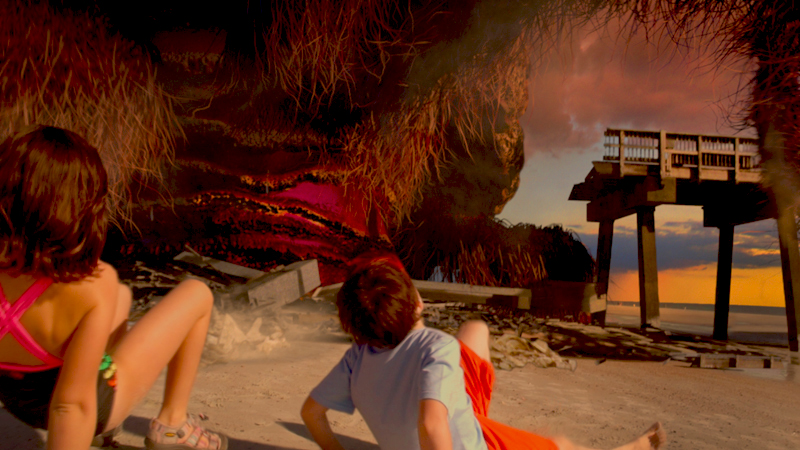 According to writer/director Longstreth, Hellyfish is a horror-comedy and its influences are many:
Our plot and characters are inspired by Jaws, Godzilla, Piranha, Super 8, War of the Worlds, Creature from the Black Lagoon, Swamp Thing, Cthulhu, and several others. However, it is very much a comedy in the mold of Ghostbusters, Gremlins, or Shawn of the Dead. It's R-rated more for language than violence.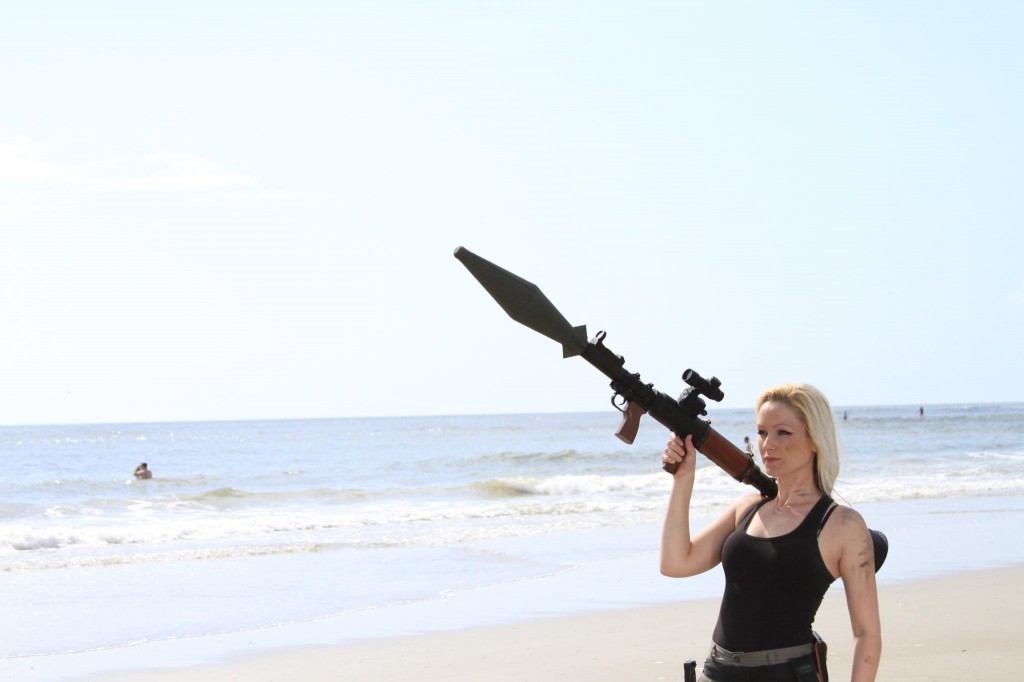 Above: Agnes Sofie Ingeborg Asplund as the tough guy
Trailer:
[youtube 39cyfGJVy2M]
Hellyfish isn't, however, a feature-length film — yet. The current version is 15 minutes long, with a music video ending (similar pace to Thriller). "The idea is that this short film will help us get funding to make a feature," Longstreth explained.
"Similar to how Neill Blomkamp made a short film for District 9 that was then made into a feature. We've wrapped on filming (15 days shooting total) and we're working hard on post sound and VFX right now. The plan is to have the 15-minute horror-comedy ready for film festival submissions by October 2012. The film is meant to be a short version of what could potentially be a feature-film franchise, with a graphic novel, action figures, and lunch boxes."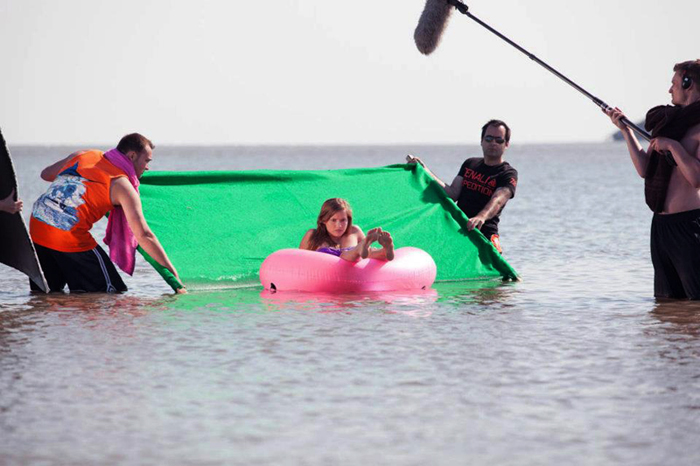 He says the film's "a few months away from a full media blitz." But there's more info on Hellyfish.com, and pictures on their Facebook page, where you should head now to "Like" the project.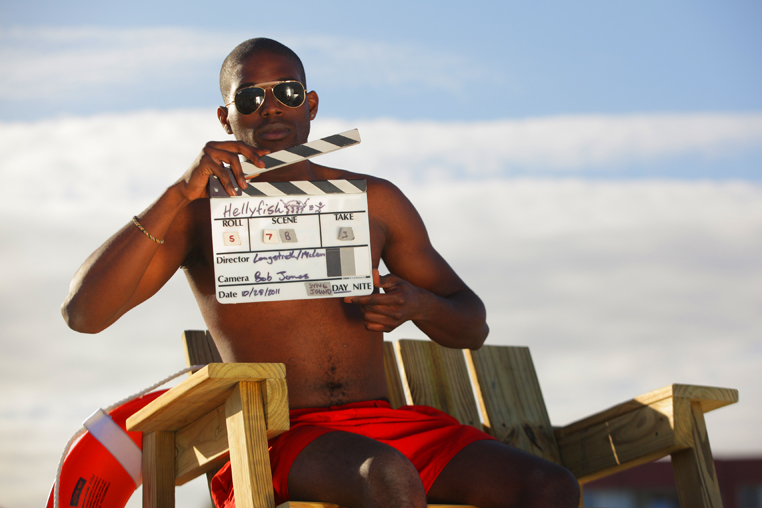 Another clip:
[youtube GpHdSgsbgmE]
A last word from Pat Longstreth:
"I find jellyfish fascinating… They're beautiful but dangerous.  I respect them as predators.  They've evolved little over time, but they're still able to survive and inflict crippling pain on the rest of us.  It's about time someone did a horror movie about jellyfish." (from an article on Savannah Magazine.com)
And finally, hellyfish slime: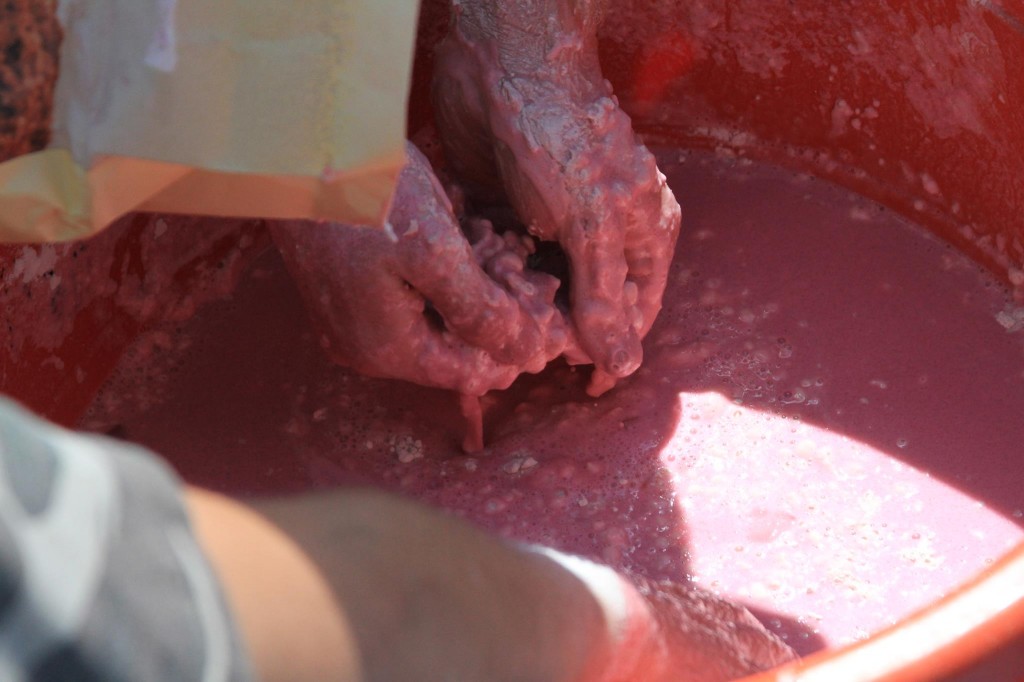 Source: Pat Longstreth via Kaiju Search-Robot Avery; Official website; Facebook page; see Savannah Magazine for more. Written by Robert Hood.