One of the most anticipated independent giant monster flicks of recent times has been Jim Wynorski's remake of the B-movie classic The Giant Gila Monster (US-1959; dir. Ray Kellogg), titled simply Gila!
Here's the new poster: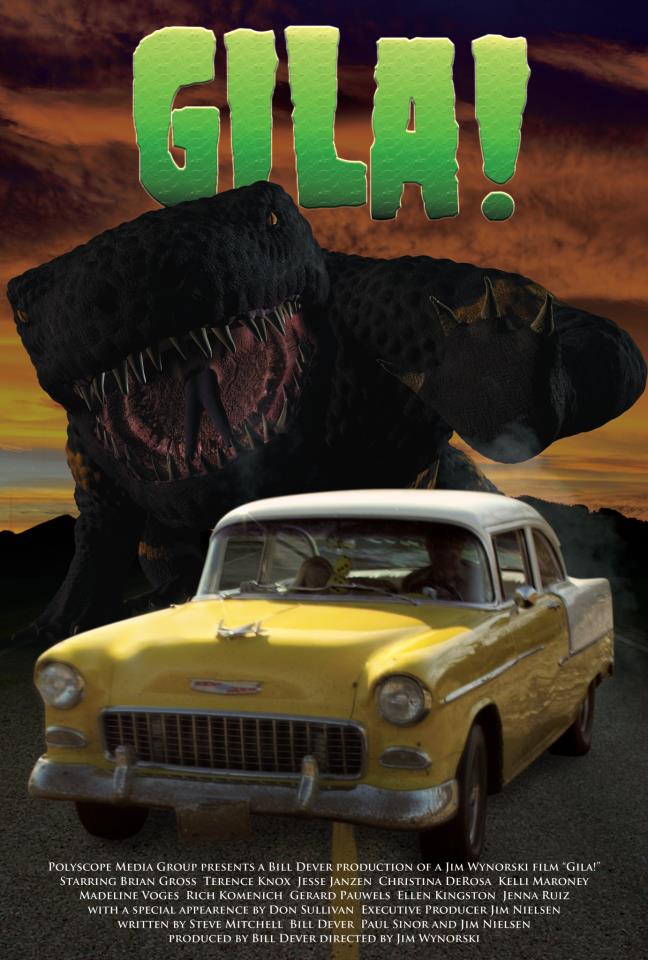 The world premiere took place at the 6th Annual B-Movie Celebration's Film Festival held in Columbus, Indiana earlier this month and the film was met with great enthusiasm and excitement. Hopefully those of us that couldn't make it to the Festival will get to see it soon on SyFy or DVD. In the meantime, here's the new trailer:
[youtube ccXaHREoCI8]
For more info and a special interview with the monstrous star of the film, check out this previous Backbrain article.
As always, thanks to Kaiju Search-Robot Avery for this information.