Oh, look! A new poster for Gila!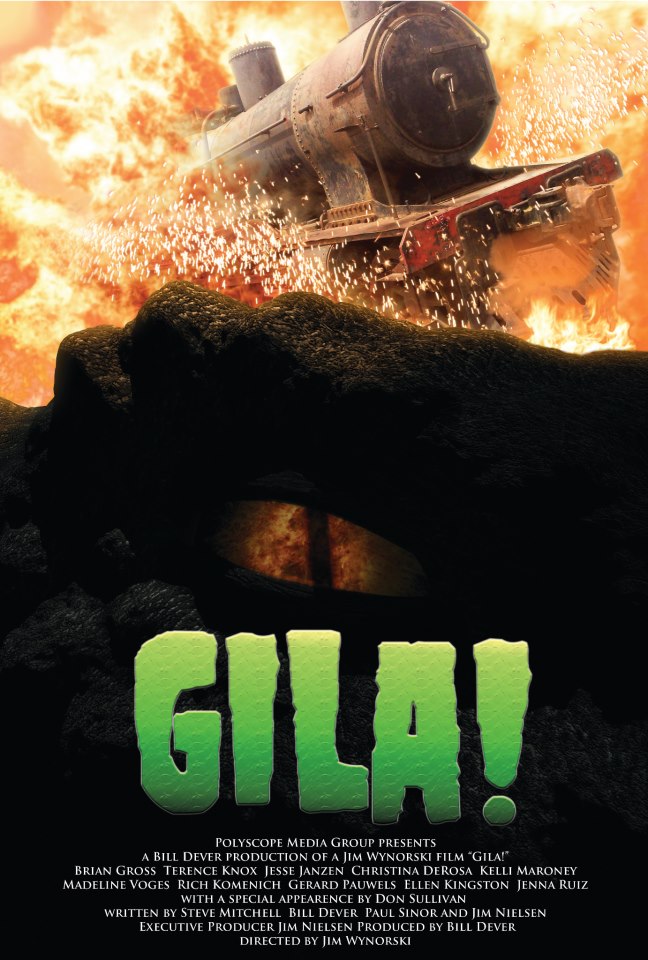 Don't know what Gila! is? You haven't been paying attention, have you?
It's the next giant monster sensation, due to hit screens soon, now that it's had its world premiere (at the 6th Annual B-Movie Celebration's Film Festival) — Jim Wynorski's remake of the B-movie classic The Giant Gila Monster (US-1959; dir. Ray Kellogg).
You can check out the trailer (and an alternative poster) here.
Source: Backbrain newshound Avery Guerra, who just happens to be the film's official publicist! You can bet we'll be hearing more!