A Backbrain Exclusive
The latest news from film publicist Avery Guerra is that Steve Latshaw's long-anticipated reimagining / sequel to 1959′s The Killer Shrews, Return of the Killer Shrews (which features original star James Best, as well as John Schneider, Jennifer Lyons, Rick Hurst, Sean Flynn and special guest Bruce Davison) has been picked up for distribution by American World Pictures.
Along with the news comes a cool new poster, a new promo sheet and a new trailer (below):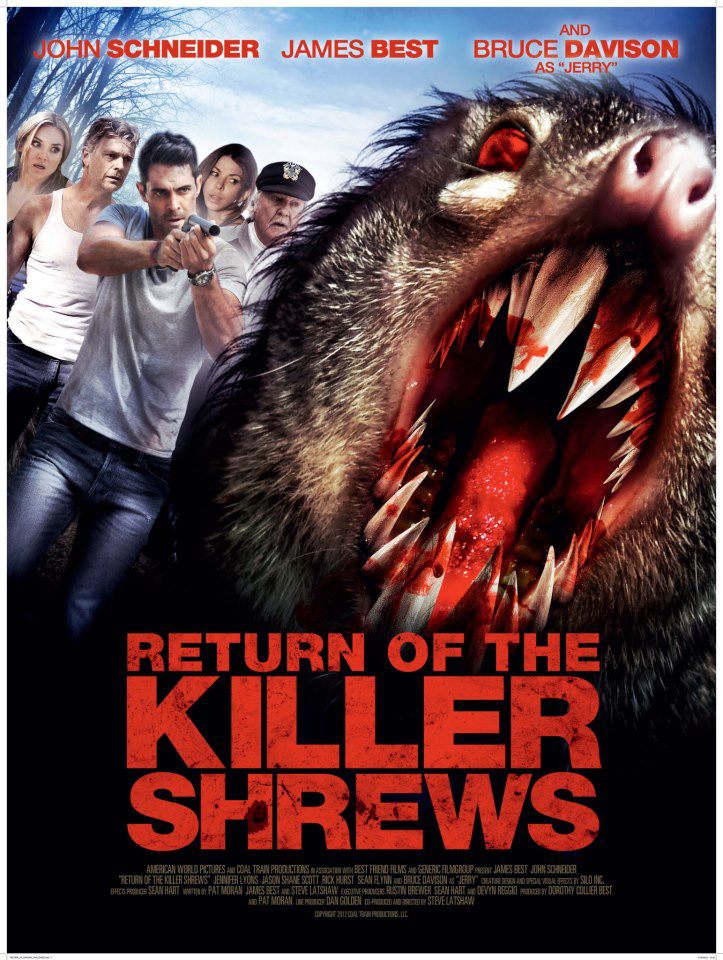 [youtube jjn3yg6E_F0]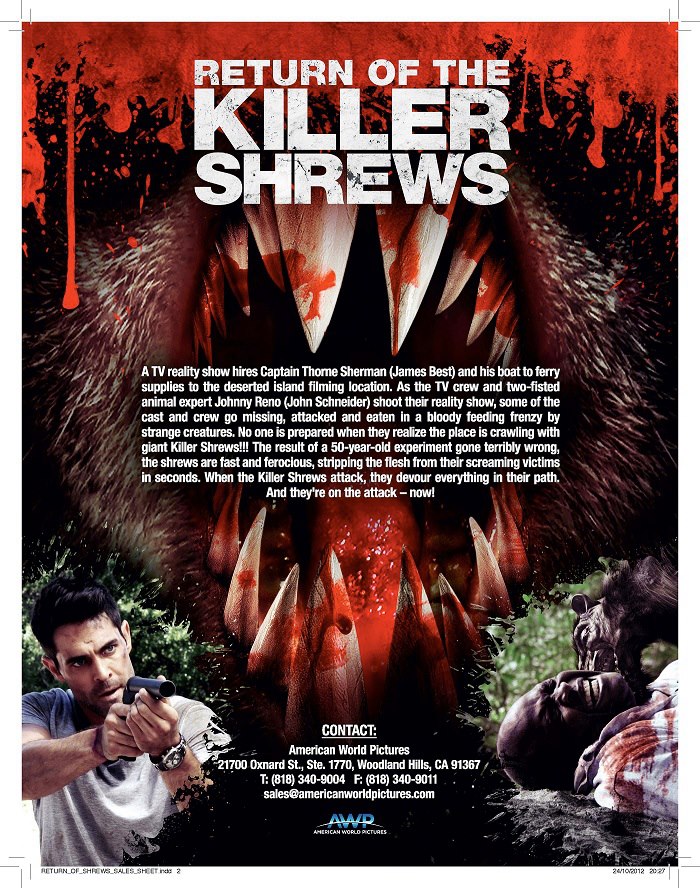 Check out the Backbrain's interview with director Steve Latshaw for more information on the film.
Source: Avery Guerra. Written by Robert Hood.