Brazilian director Rodrigo Aragão's first feature film was Mud Zombies [aka Mangue Negro] (2008), in which pollution of the local mangrove swamp causes zombie-like creatures to rise from the waters. He then directed the "goatsucker" epic The Night of the Chupacabras [A Noite do Chupacabras] (2011) — (see the article "New Night of the Chupacabras" on our sister site Undead Brainspasm for more information). Now he completes his thematic horror trilogy with The Black Sea [aka Mar Negro, Dark Sea]: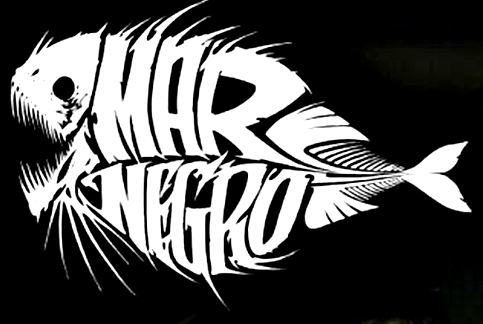 Bringing together monstrous conglomerate sea-creatures, undead fish and flesh-eating zombies, The Black Sea promises to be a cult classic of the grotesque kind.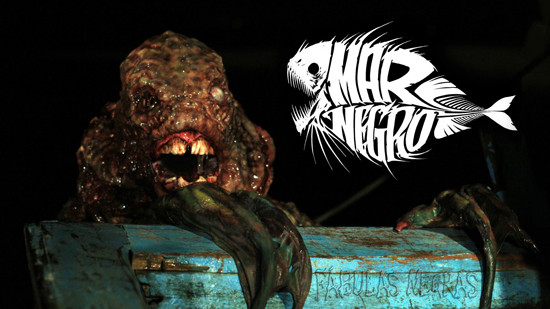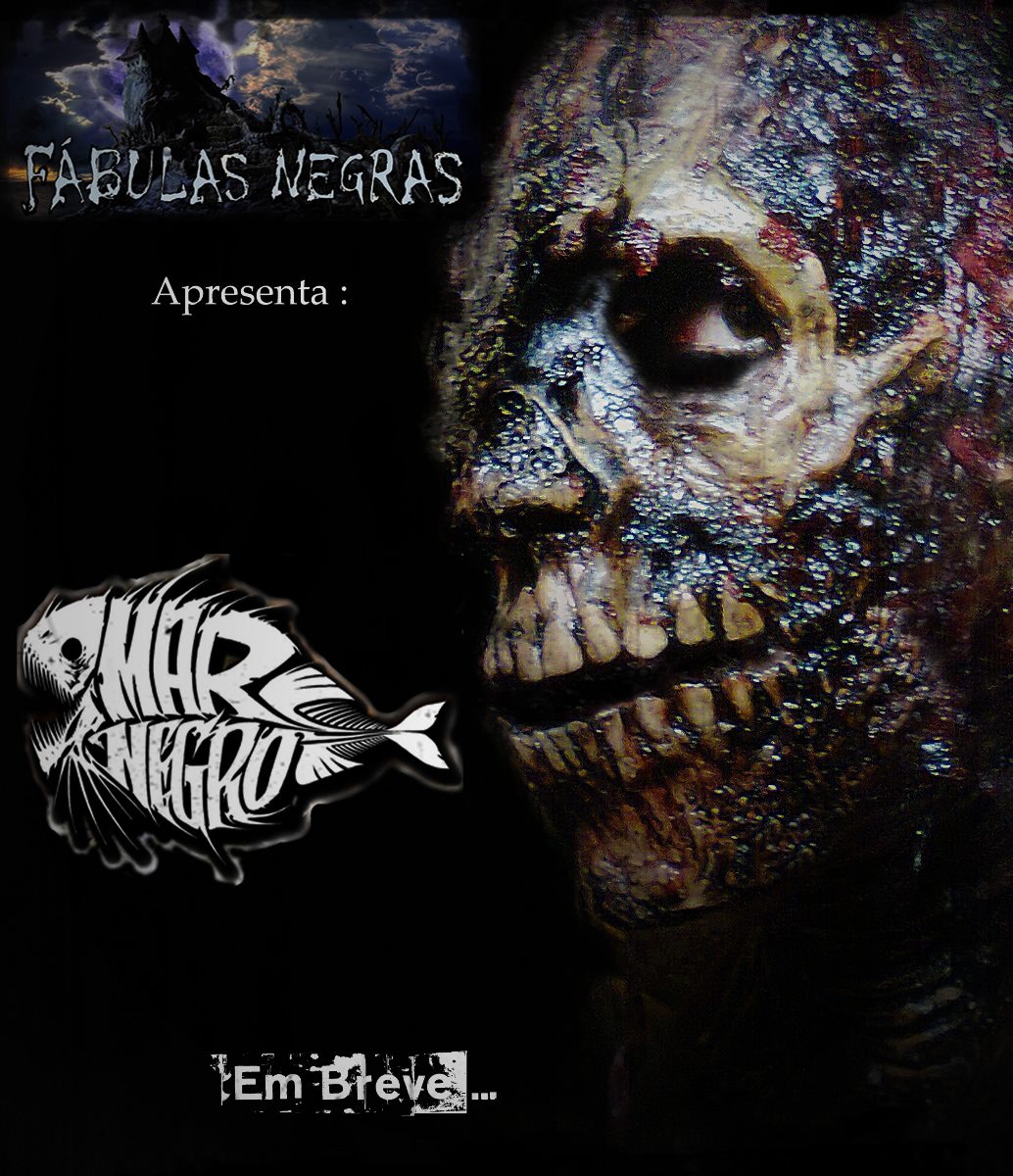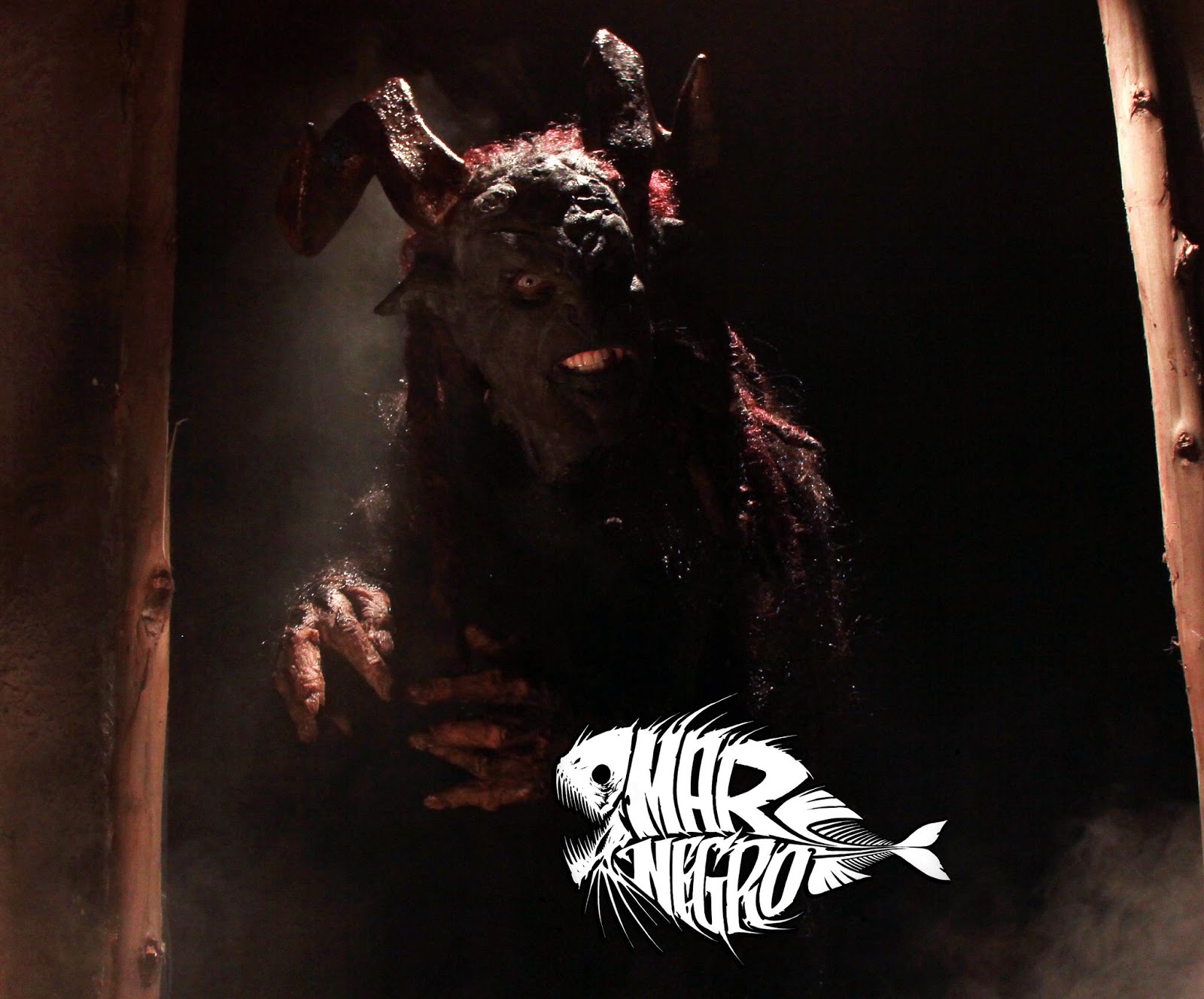 The above critters come courtesy of an ocean-borne contaminant in the form of a mysterious Black Spot which turns fish and crustaceans into sea monsters and people into blood-dripping zombies. The contamination spreads quickly, threatening to destroy everything in the path: puffer fish, mer-men, stingrays, crabs, seagulls, fishermen and fishing nets are all drawn into its influence. The bizarre phenomenon climaxes in a tangle of severed parts — head, gills, legs, fins, hands or tines — which leave chaos and destruction in their wake. Sounds (and as you'll see from the trailer below looks) like the sort of chimaerian grotesqueries SFX designer Rick Baker (in his The Thing mode) might have conceived.
[youtube O0xA4gkijWc]
Synopsis:
A strange black spot approaches the coast, bringing death and destruction to a fishing village. In a desperate flight to escape the chaos, lonely Albino fights for the great love of his life at the risk of his own soul.
Black Sea is the third feature film from award-winning filmmaker, Rodrigo Aragão. The film, budgeted at only US$200,000 (which is nevertheless six or seven times greater than he had to spend on Mud Zombies and more than double the budget of Night of the Chupacabras — and is hence much more ambitious and complex, SFX-wise), is a creation of independent production company Fábulas Negras Produções. Executive Producer of the project is Hermann Pidner, with Producers Kika Oliveira and Mayra Alarcon.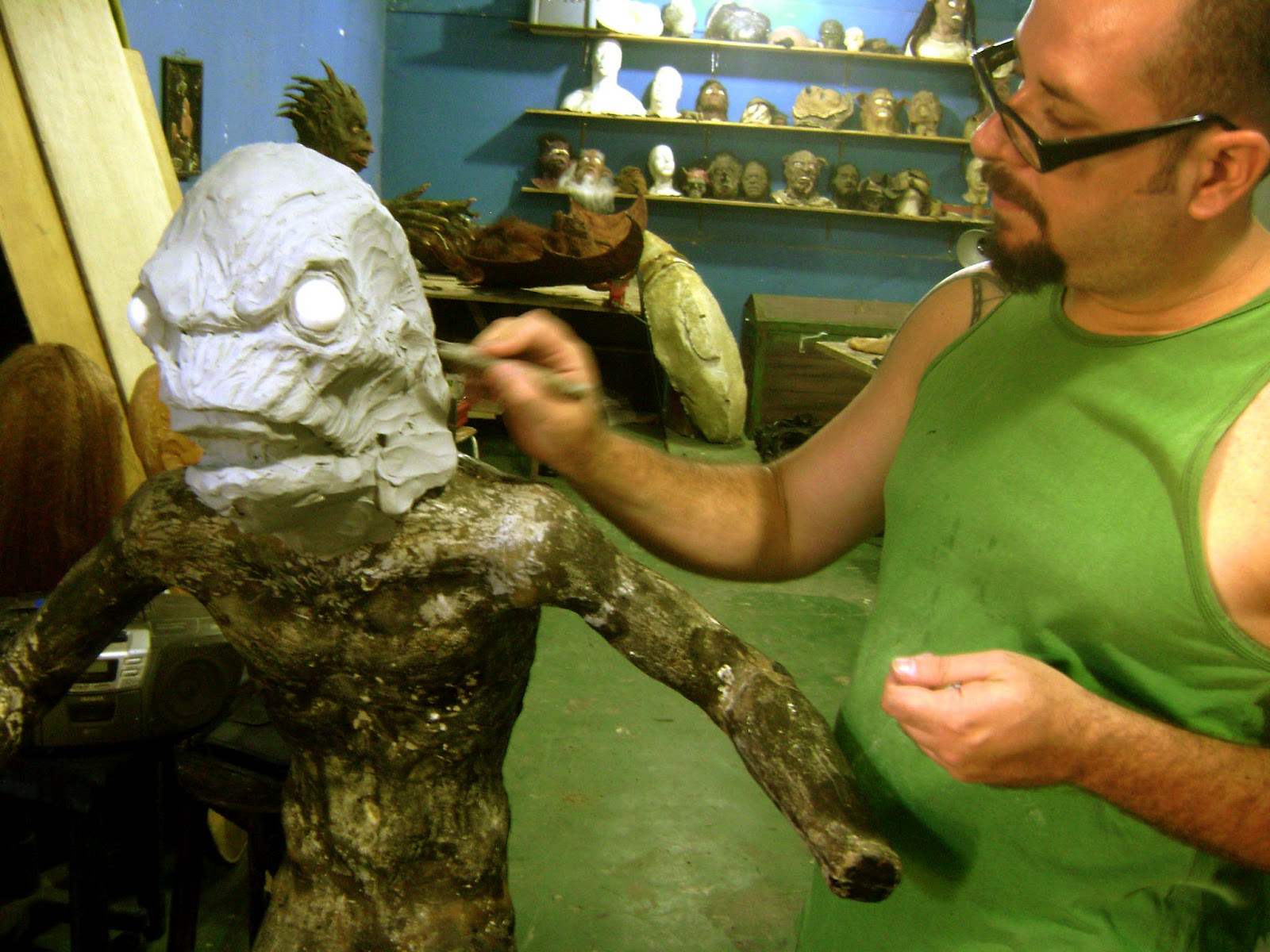 Making-Of Videos:
[youtube 7l6JT5Jz6ts]
[youtube HNUoIEkPq-g]
Monster Conceptual Drawing by Aragão: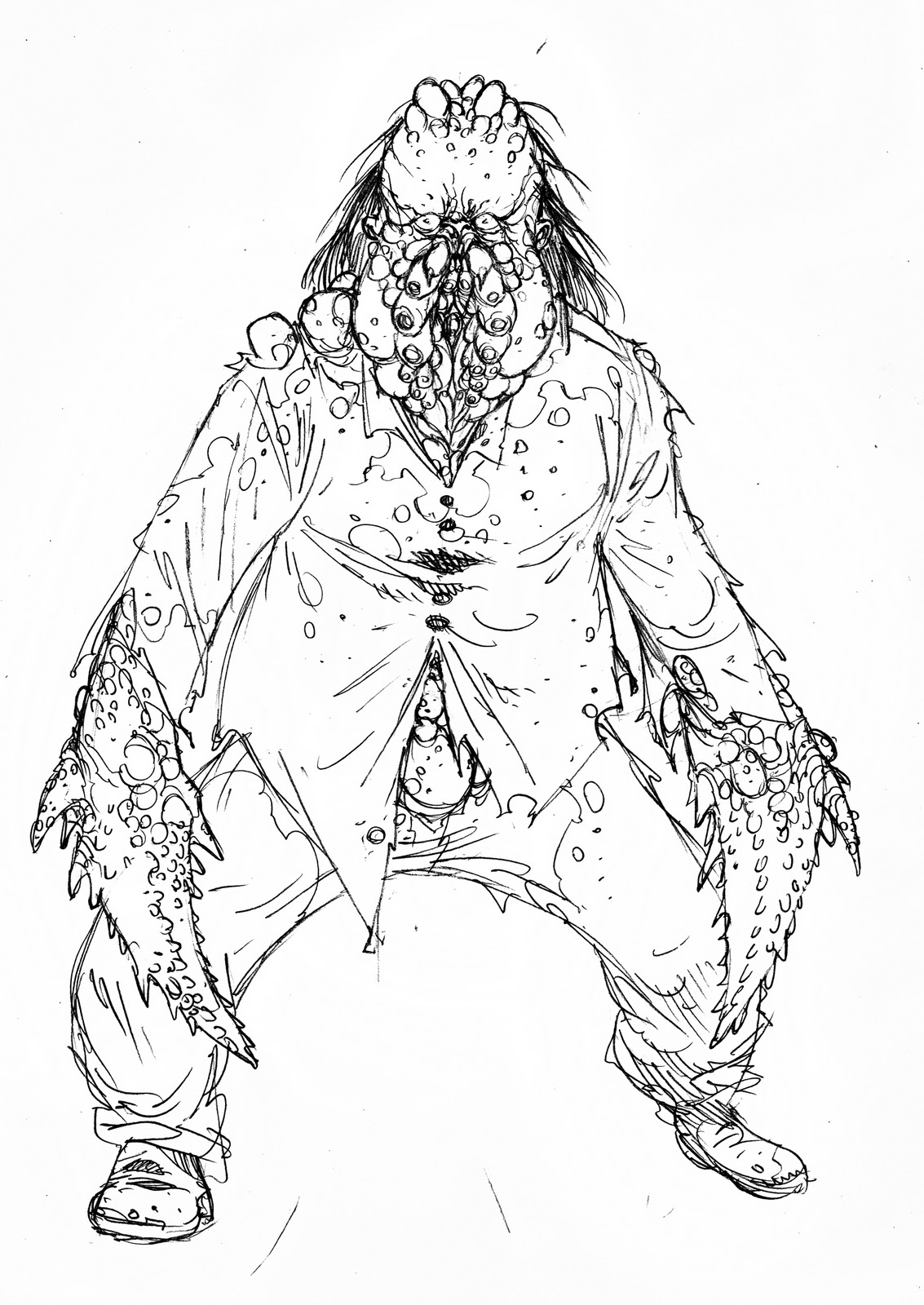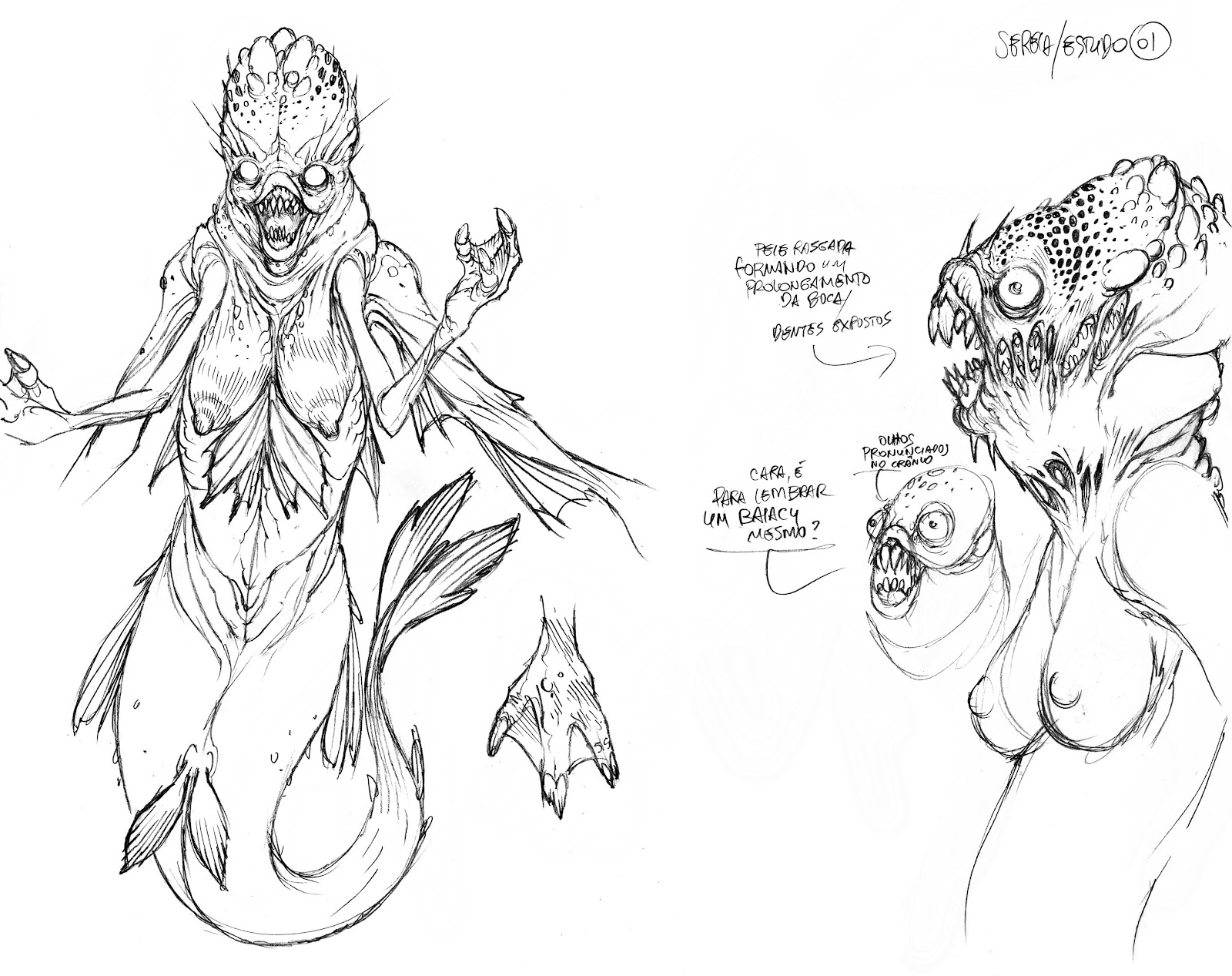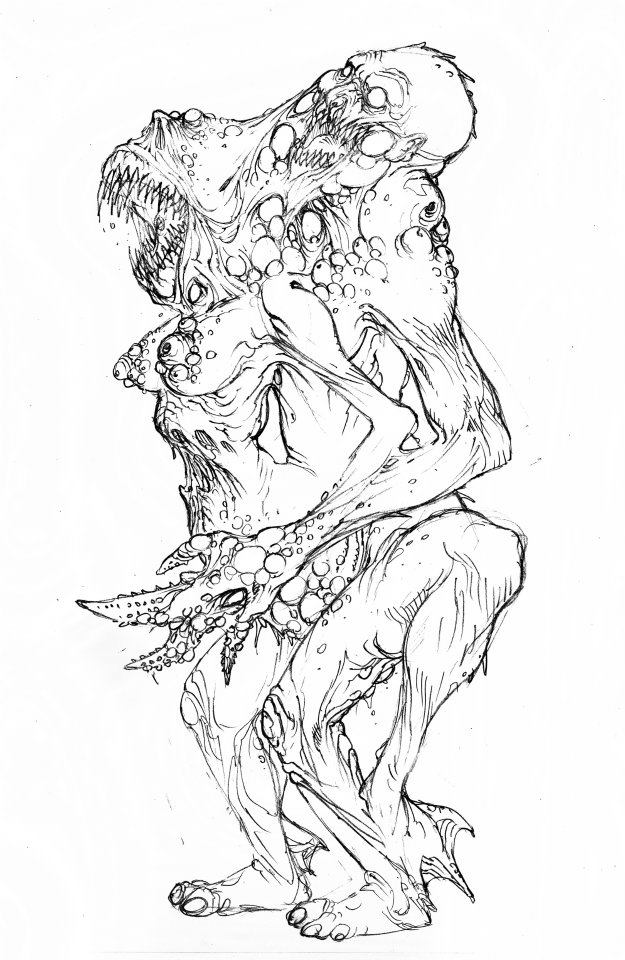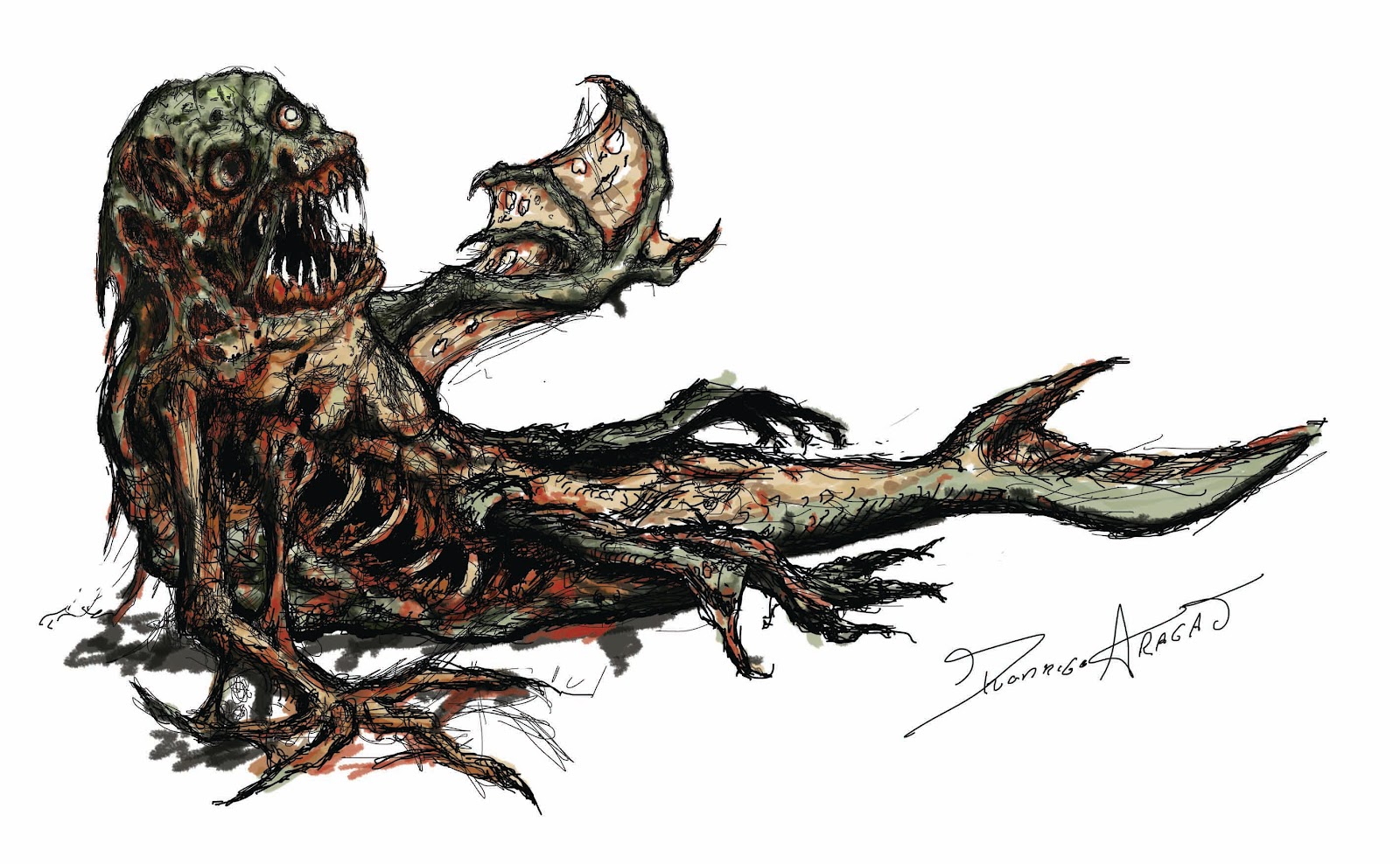 Source: Rodrigo Aragão and Mayra Alarcón via Avery Guerra. Written by Robert Hood. For an interview with Rodrigo Aragão on the production of Night of the Chupacabras, see Rue Morgue.