It's about time someone made a cryptozoological creature feature starring a uniquely Aussie monster like the Bunyip — that large critter from Aboriginal mythology who enjoys spending his time splashing about in billabongs (the swampy variety, not the boardshorts).
Well, that's just what co-directors Miri Stone and Denby Weller and their crew are doing: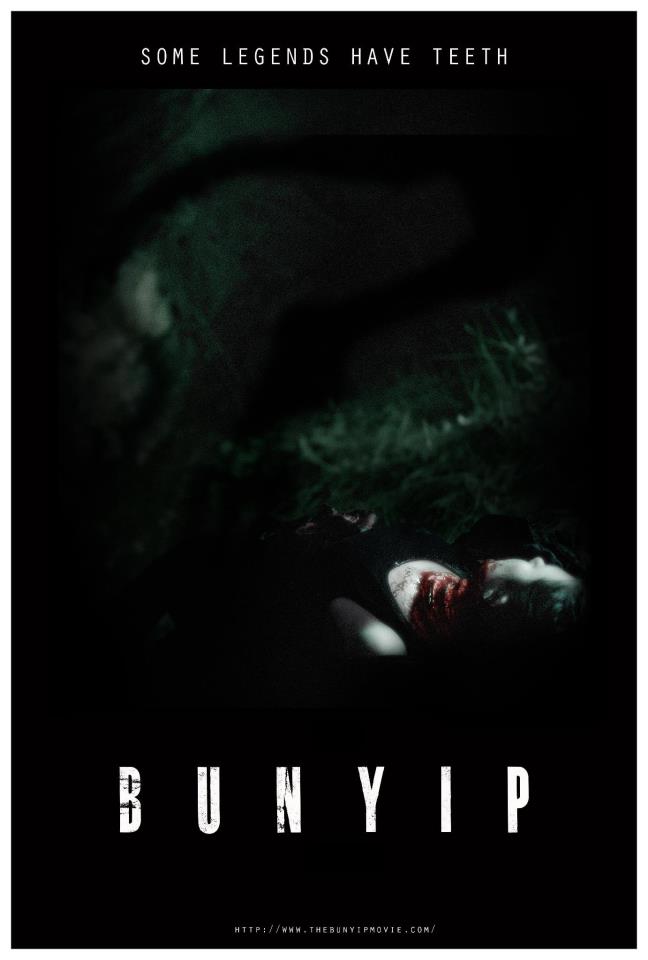 Synopsis:
When a team-building hike strays into the territory of an unknown Australian predator, this group of tech-savvy, thrill seeking city folk will discover that some legends have teeth…
[youtube _FMYpo4mmX8]
The production process — made possible by a successful Pozible crowd-sourcing campaign — was thoroughly documented on the movie's blog and Facebook page. It involves location shoots in various scenic places in New South Wales, perilous rock-climbing, cast wrangling, fear, elation … and even a zombiroo….
Meanwhile, here are some concept/proposal drawings for the Bunyip:
I guess we have to wait for the movie to be released to see the genuine article.
Screenshots:
Looks good!
Source: Via Avery Guerra. Check out the official website.