In 2014, Godzilla — the iconic progenitor of the entire daikaiju eiga subgenre, if not giant monster films as a whole — not only gets a new American re-boot, but officially turns 60 — his first film being Gojira from 1954 (dir. Ishiro Honda).
It seems, though, that Toho — the Japanese film studio that first introduced Godzilla to the world and kept him going for a total of 28 films — has decided to embrace the US re-boot and to throw themselves into the occasion via a new website that kaiju newshound Avery Guerra has stumbled upon.
At the moment it's basically a one-page affair, but it has some cool features: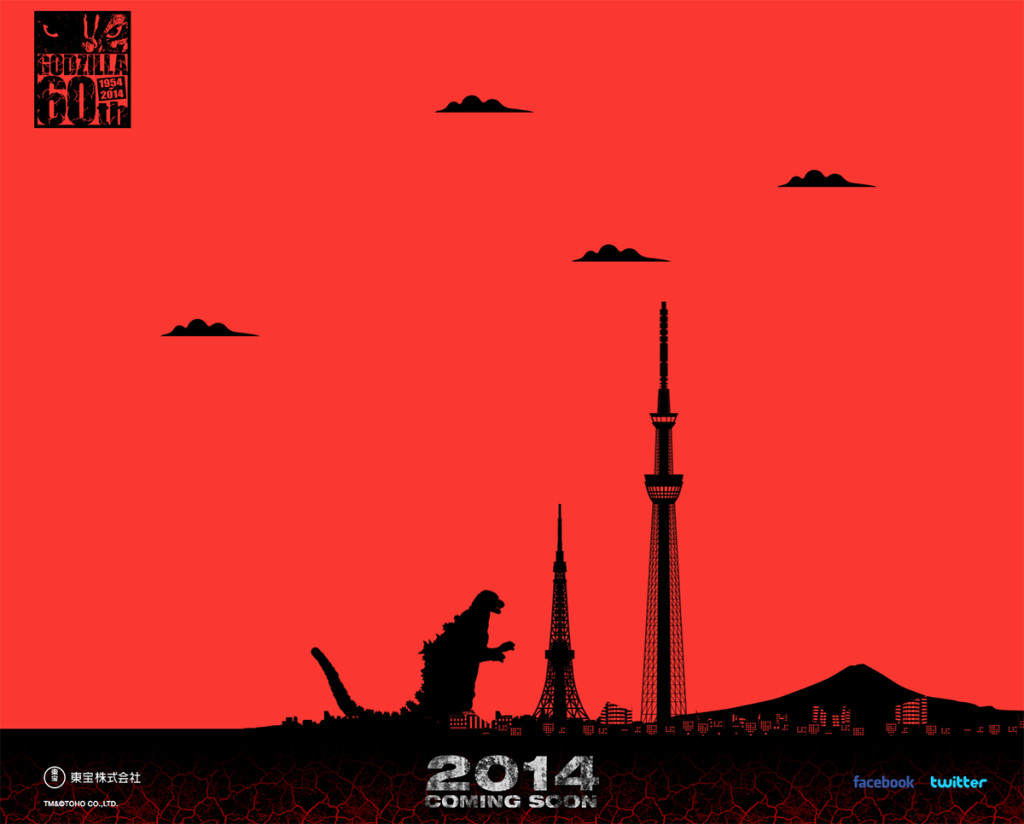 As you'll see when you go there, you can make Godzilla trampled the cityscape but also release another surprise if you can work out which key to hit. I got it first go, so it's not hard to guess!
Go to http://godzilla.jp/ and check it out! I look forward to whatever surprises await as we plunge into 2014.