As you can see from the following concept trailer, Red Jade shares an ancestry that grew from Gojira/Godzilla (daikaiju eiga) and split off into the tokusatsu TV series Ultraman (most notably) — in which a human "host" channels the power of a gigantic alien monster-fighter to fight an unending array of weird kaiju. It's apparently going to be a 100-minute feature and is in production as we speak, through Worldwide Film Entertainment, for release in 2015.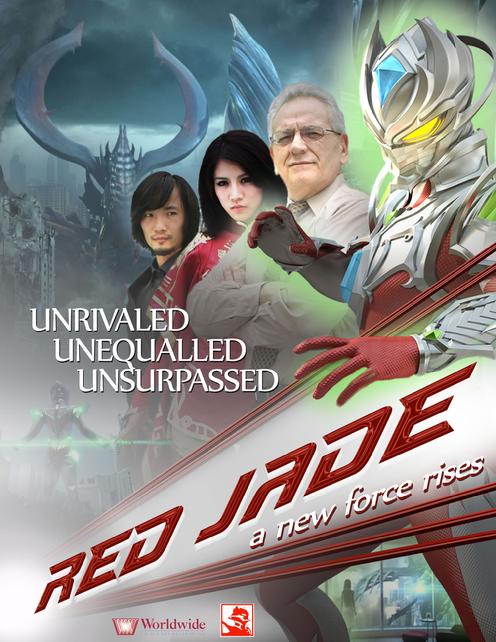 Synopsis:
An archeology student and his professor who find that vandals have loosened a ferocious earth-bound monster wrecking havoc on the city of Hong Kong, discover a talisman that turns the young scholar into a superhero.
The following teaser has just been uncovered by kaiju hunter extraordinaire, Avery Guerra.
[youtube HAzhCTJkseA]
Red Jade looks like some sort of collaborative effort between Hong Kong/China (where it is being filmed) and the US, though at the present little is known about it. Undead Backbrain is on the case, however, and hopefully we'll have more news soon.
Go for it, Avery!
Source: Avery Guerra. Worldwide Film Entertainment