Two of the monster designs for Part 1 of artist Takashi Murakami's proposed live-action fantasy trilogy, Mememe no Kurage (Jellyfish Eyes) [if you need to catch up, see  The Art of Monsters: Takashi Murakami and Jellyfish Eyes], have surfaced — and they look suitably cute: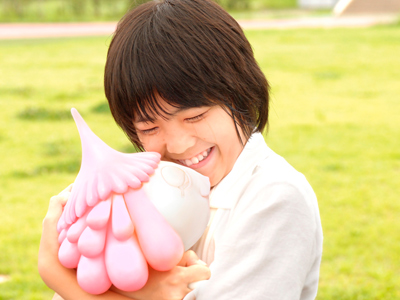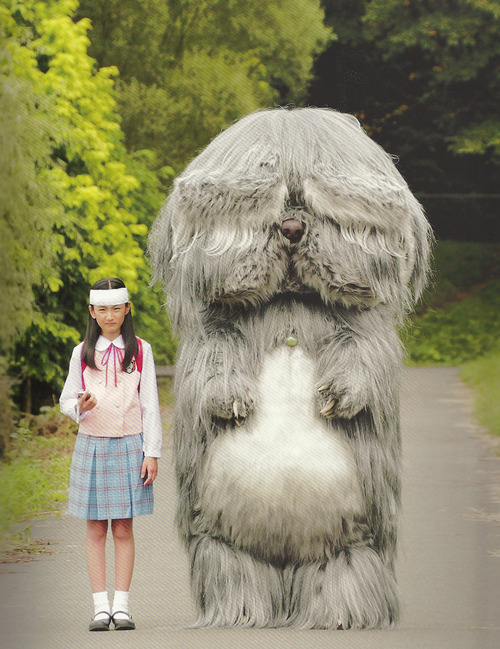 These are, of course, the "small" versions of the monsters, before they mutate into much bigger, city-stomping daikaiju.
And here's an early poster, rampant with Murakami-style imagery: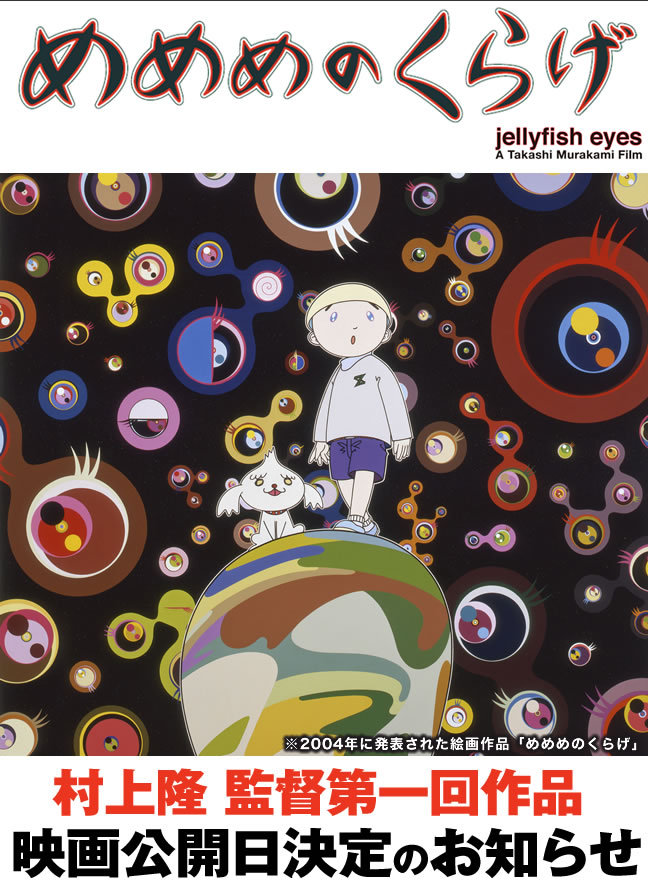 Source: Generasia and via Avery Guerra.
Addendum: Jellyfish Eyes will be in theaters in Japan from 26 April 2013. The story is set after the March 2011 earthquake and tsunami. Sueoka Takuto stars as a young boy named Masashi, whose family moves to a new city. He discovers a strange jellyfish-like creature that adults cannot see (presumably, and he and the creature gradually become friends. Asami Himeka plays the heroine, a young girl who spends her time with Masashi and the "friend." Other cast members include Sometani Shota, Kubota Masataka, Saito Takumi, Tsuruta Mayu, and Tsuda Kanji.
Cast: