A Backbrain Exclusive
Thanks to Producer Bill Dever, Undead Backbrain has acquired the first concept drawings of the new Gila! (see The Gila Monster Grows). It's by Charles Chiodo (of the Chiodo Bros fame), who has been involved in many memorable films, but whom I remember particularly fondly as co-writer and production designer for the cult classic Killer Klowns From Outer Space (US-1988; dir. Stephen Chiodo) and as puppet art director on the unforgettable Team America: World Police (US-2004; dir. Trey Parker).

[click image to enlarge]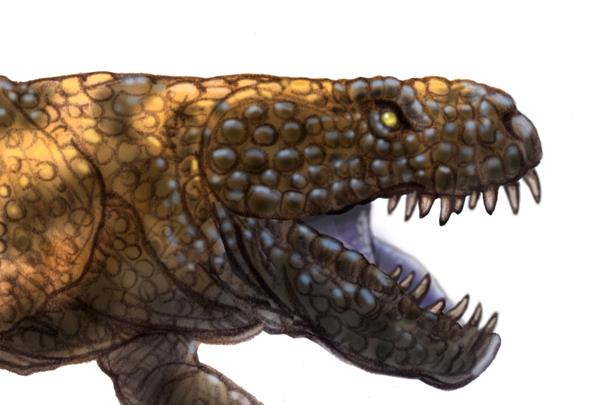 In other breaking Gila! news, the new remake of The Giant Gila Monster is now to be released theatrically in drive-in theaters across the US!
Source: Producer Bill Dever via Avery Guerra. Written by Robert Hood