A Backbrain Exclusive
Lots of men are sharks, especially in the vicinity of holiday resorts. Generally speaking referring to them as sharks is a metaphorical gesture, indicative of predatory sexual behaviour. But what if the phrase "shark man" wasn't a metaphor?
A new Hawaiian film is currently in production dealing with just such a situation. It's called Makua Charley, and is a modern-day horror story based on the legend of Nanaue, the Shark Man of O'ahu. Directed by Al and Jayne Cloutier, it is being produced by World Class Productions.
So far a few scenes have been shot for the trailer (you can see it further down the page), but principal photography will take place on location in Honolulu during Spring 2012, with an anticipated release for the final film of September 2013.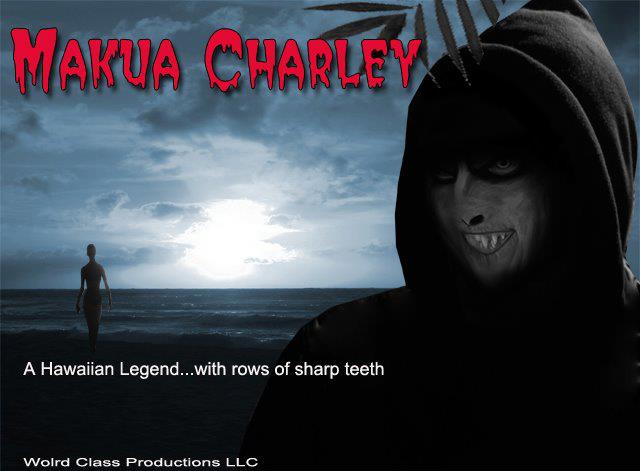 Synopsis:
Folks are disappearing from the Shark's Cove youth hostel on the North Shore of O'ahu. When young Karen Palmer visits for a two week vacation, she meets a handsome and charming local boy named Charley. He promises to show her some sights "off the normal tourist path". Karen finds herself irresistibly drawn to her mysterious tour guide. When her two new friends, Mona and Lester, warn her that there is something fishy about Charley, Karen ignores their advice. She falls deeply under the spell of Charley's good looks and suave island charm.
Straight out of a romance movie, right?
Wrong!
Unfortunately, Charley is the embodiment of an ancient Polynesian curse, and he's torn between his basic human nature and his predatory killer instincts. Makua Charley is a feeding frenzy of horror set amidst the gently swaying palm trees of idylic Hawaii. In this paradise turned to hell, the scent of fresh spilled blood is carried on a tropical breeze. (Source)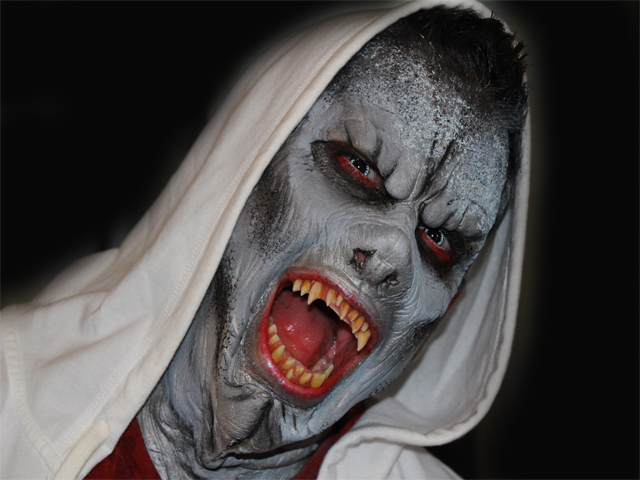 Check out the newly released trailer:
[youtube kq0cQPHJyRI]
On the genesis of the film, the filmmakers had this to say:
We live in Honolulu, Hawaii — coincidentally really close to where Makua Cave, the original lair of the shark man, is located. It's really spooky inside there, let me tell you! We went inside to explore it and there's a slimy stone at the back of the cave where Charley would drag his victims to eat them and you can just feel the creepy-ness. Gave us chicken-skin right away. Anyway, we just had to do this film, natch! We started by doing a ton of research on Hawaiian legends. Now we're almost like living breathing experts on scary Hawaiian myths. Mega-awesome, I know, right?
If you don't agree take it up with these guys!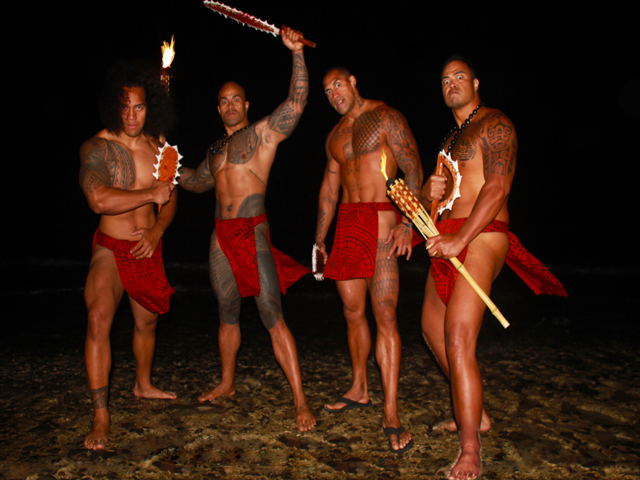 Naturally, Makua Charley needs financial assistance and in common with many productions, the producers felt that a Kickstarter campaign would give interested "backers" a chance to help get the film made. The campaign began a few days ago and runs until 26 May. Albert Cloutier commented: "With the funds we raise from KickStarter we will intensify our shooting schedule, hoping to wrap in late July." Go to Kickstarter to read more about the production and contribute.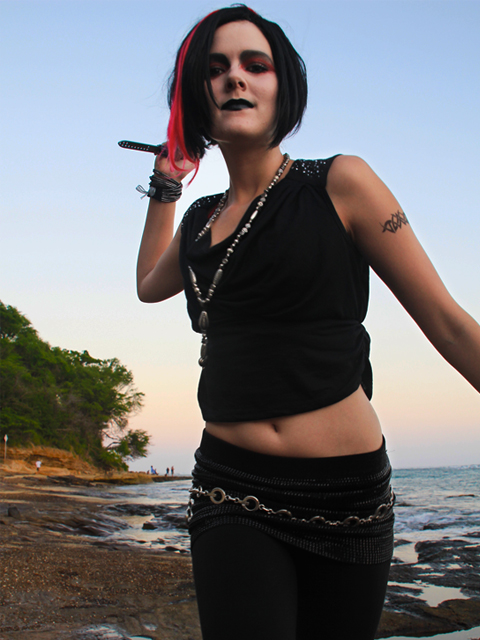 Sources: Albert Cloutier via Avery Guerra. Written by Robert Hood.