Exclusive Backbrain Images
As those who have already seen the previous Backbrain post would realise, the world premiere of Jim Wynorski's remake of the old B-movie The Giant Gila Monster (US-1959; dir. Ray Kellogg) will be the showcase of the festival. The film is titled Gila! and you should go to this Undead Backbrain article for more info on it.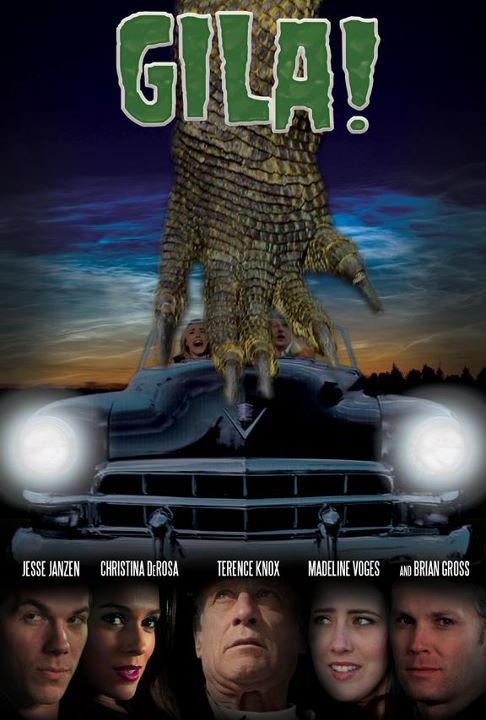 Producer Bill Dever has provided the Backbrain with spectacular images of the titular monster, straight from the film itself, in order to celebrate this great news. Check 'em out below!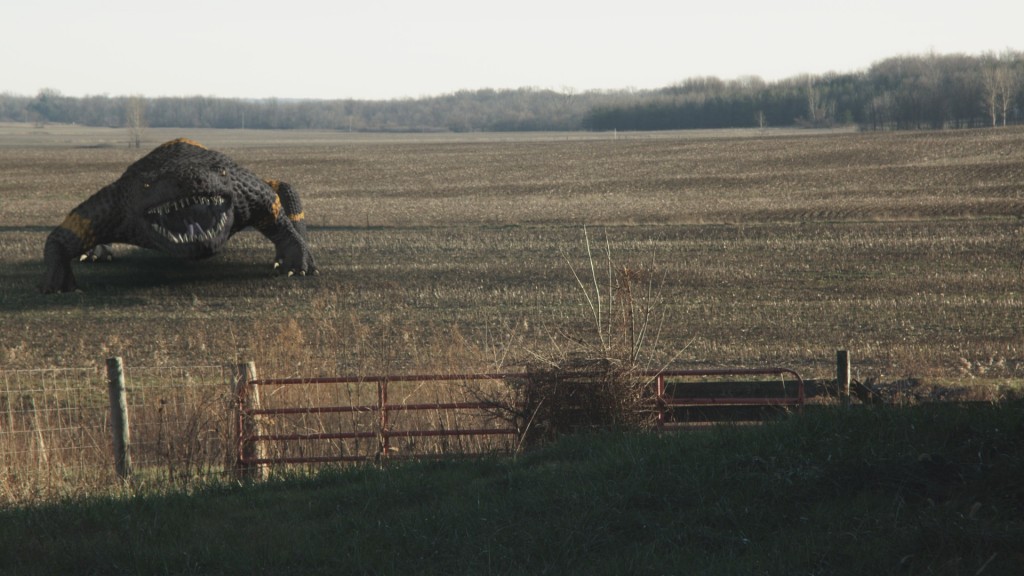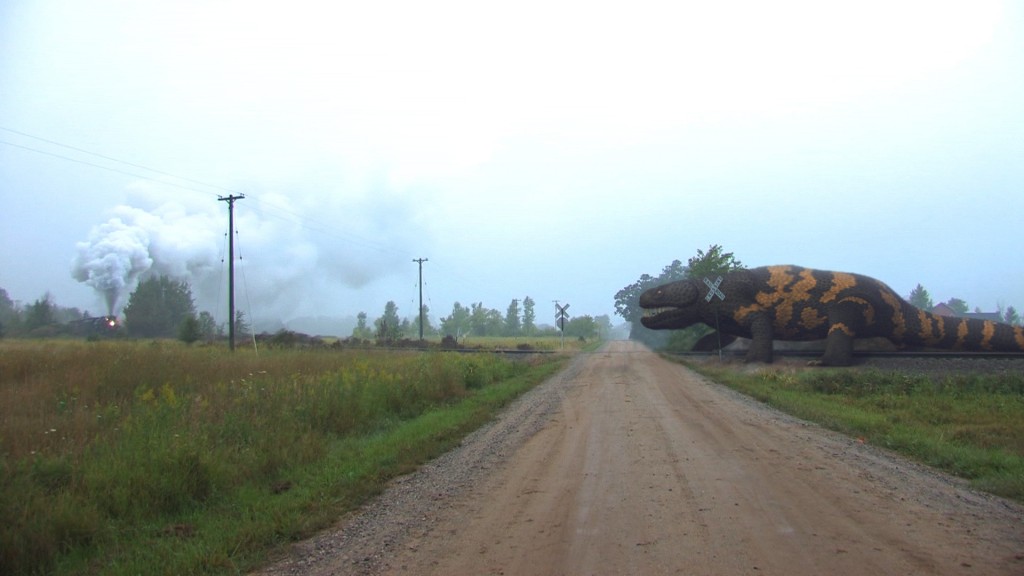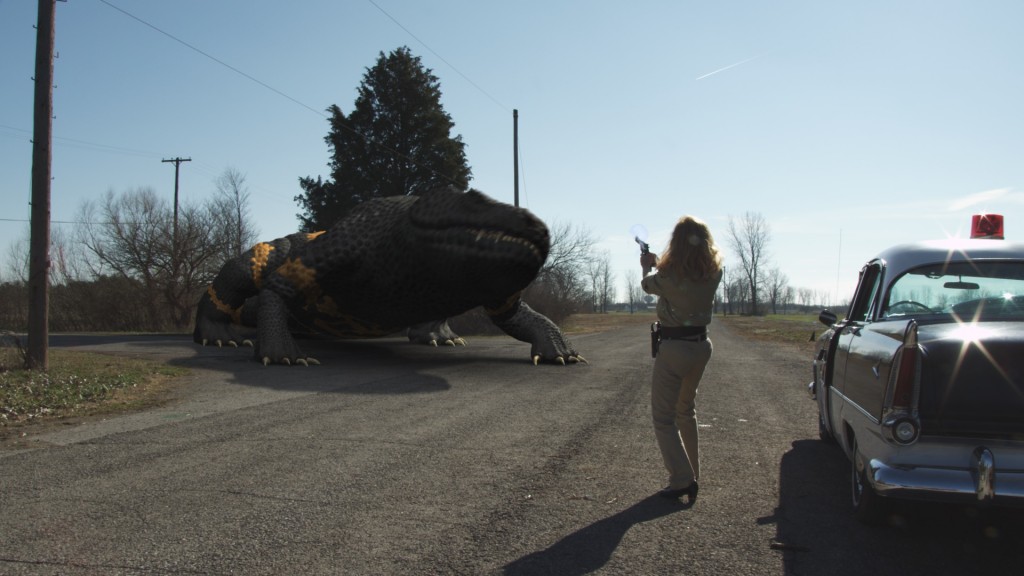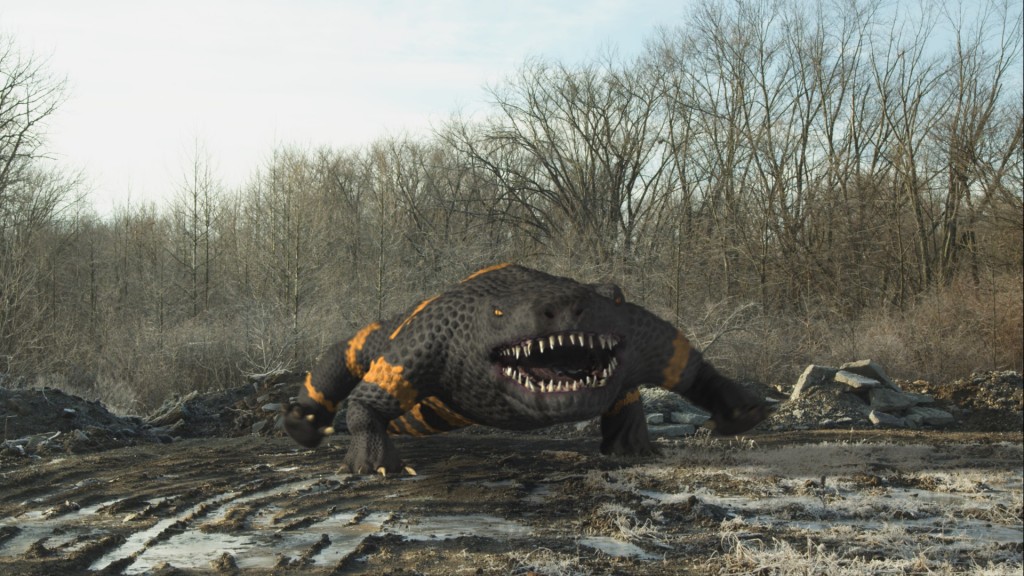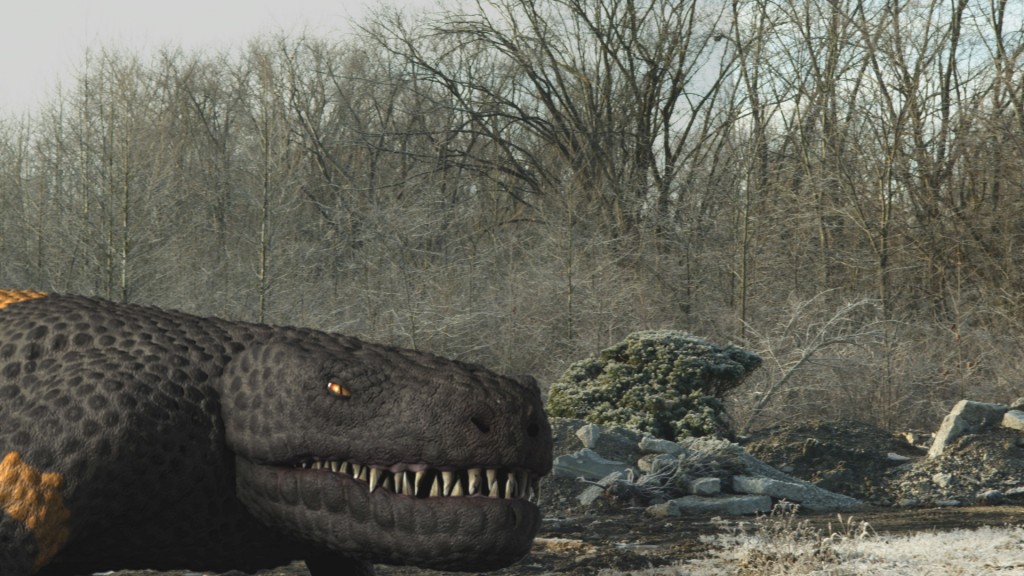 Start making travel arrangements now!
Source: Bill Dever via Avery Guerra (Program Director) for the 6th Annual B-Movie Celebration