As an exclusive release, the Backbrain can now show you the fantastic official poster for the 6th Annual B-Movie Celebration to be held during September.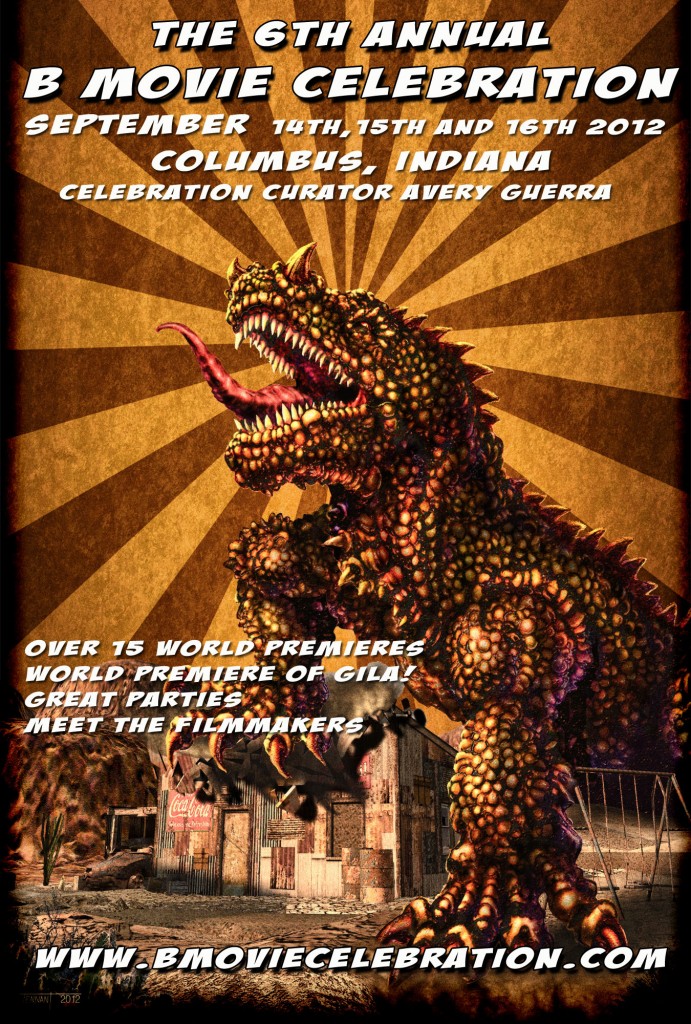 The poster is the work of kaiju-artist extraordinaire, Todd Tennant, who has worked on the upcoming graphic novel, It Came From Beneath the Sea… Again, and is also currently developing his own comic series, American Kaiju, for Bluewater Productions. He's certainly done a magnificent job on the above B-Movie Celebration poster!
Meanwhile, note the second line in the list of attractions on the poster. Yes, the world premiere of Jim Wynorski's remake of the old B-movie The Giant Gila Monster (US-1959; dir. Ray Kellogg), Gila!, will be the showcase of the festival. [Go here for more info on Gila!]
In case you're not sure what to expect from such a film, check out the Backbrain's next post. If what's there doesn't convince you to get yourself along to Franklin, Indiana in September, come hell or high water, you urgently need to get your B-flick hormones looked into!
Source: Bill Dever via Avery Guerra (Program Director). Official Celebration website.