A Backbrain Exclusive
Monongahela (US-2013; dir. Cayce Mell) is a new creature feature based on the search for a "legendary" monster. A pair of cryptozoologists have come to Pittsburgh to investigate sightings of a mysterious creature lurking in the Monongahela river. Check out the following trailer to get a few clues regarding the nature of the beast.
[youtube ErZsoWGjeG4]
Synopsis:
Kate Walsh (Alexandra Russo, Dying to Meet You), after she misses her flight, loses her job, and meets two men in the airport bar: Mick (Scott Sullivan, Brothers at Last) and Ben Munroe (Jake Mulliken, "Breaking Bad"). Mick and Ben reveal to Kate that they are cryptozoologists — researchers who spend their time chasing down Bigfoot and camping out on the shores of Loch Ness. When Kate asks them what they are doing in Pittsburgh, they inform her that they have come to investigate sightings of a mysterious creature lurking in the Monongahela river.

That meeting marks the beginning of a fast paced adventure filled with comedy, romance, and suspense as the three discover they are now racing the clock to solve the Monongahela mystery before hundreds of triathlon runners take to the waters exactly where people have seen the creature!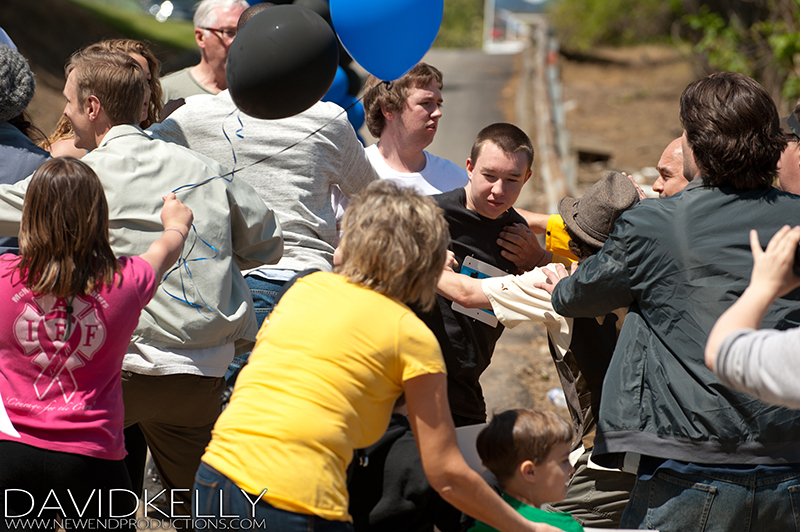 A feature length sci-fi thriller filmed entirely in Pittsburgh, PA (home of George Romero's  low-budget Night of the Living Dead and subsequent horrors) by independent film production company 2nd State, Monongahela began production on 1 March this year and wrapped April 29th. The shoot took a total of 32 days with what 1st Assistant Director Heidi Schlegel describes as "nothing but hard work and dedication given". She added:
We worked with well over 200 people to make this project a success. Currently we are seeking theatrical distribution through a series of screenings nation-wide.
Below, the cast gathers to look for the monster…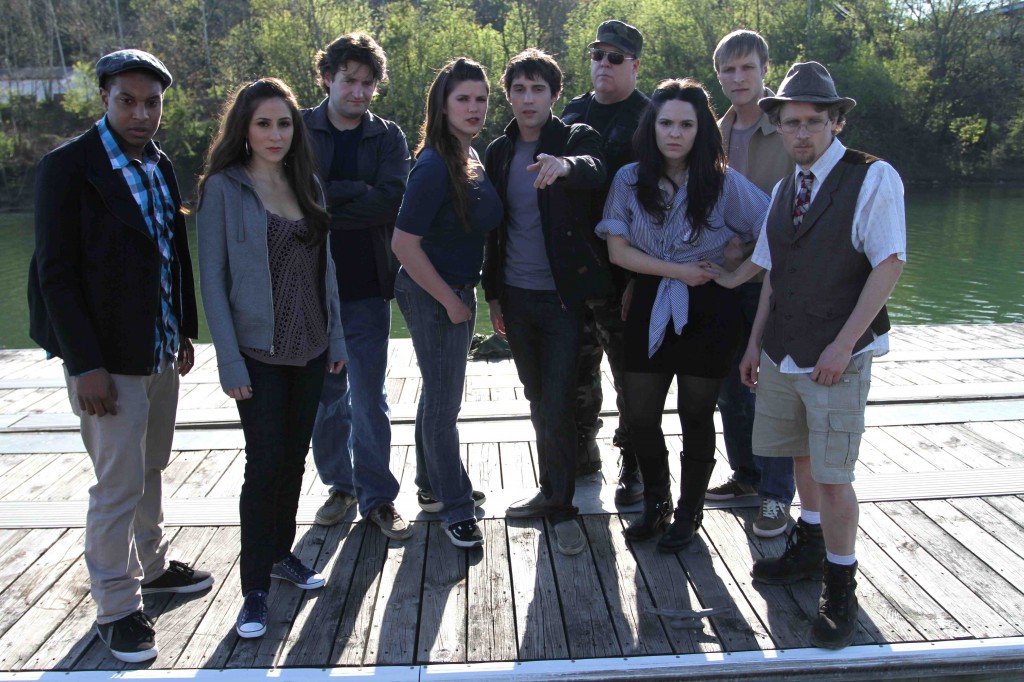 Asked about the production company Schlegel replied:
2nd State Productions was born out of the notion that great storytelling, very much like great talent, is everywhere – even right in your backyard. 2nd State found a great story to share, cast amazing non-union talent-actors passionate about their craft, and found eager crew members who were all ready to bring the story of Monongahela to life on a screen. We worked with all local businesses and communities to create a movie of our city, for the big screen.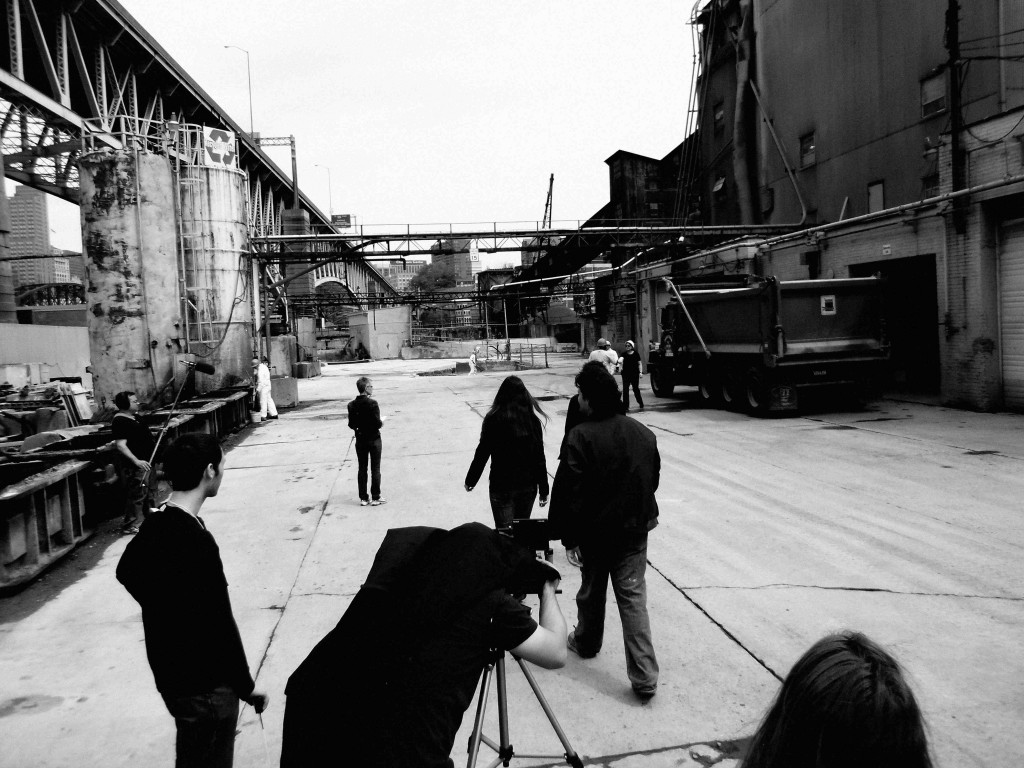 Monongahela is currently in post-production and the producers are hoping to release the finished product at the beginning of 2013, when we'll learn what exactly lives in the Monongahela river…
Addendum: Apparently the creature has been brought to life via old school practical FX supervised by FX maestro Cody Ruch. B-Movie Celebration 2012 Film Festival Organiser, Avery Guerra, says that while he can't reveal anything concrete, he's been told "the creature in Monongahela is definitely something we haven't seen featured before".
The gallery below includes more images from the production.
Original Teaser (Made before filming began):
[youtube DpyM5Qr6gaQ]
Behind The Scenes:
[youtube C8Ft5JIwwK8]
Source: courtesy of Cayce Mell and Heidi Schlegel via Avery Guerra. Written by Robert Hood
Gallery: