It has just been announced that Return of the Killer Shrews, James Best's return to his 1959 cult success, The Killer Shrews, is to premiere in Bristol, Tennessee, to benefit Speedway Childrens Charities on July 27th. Directed by Steve Latshaw, the "remake/sequel" stars the likes of James Best, John Schneider, Jennifer Lyons, Rick Hurst, Sean Flynn and special guest Bruce Davison and many of them will be at hand for the gala event.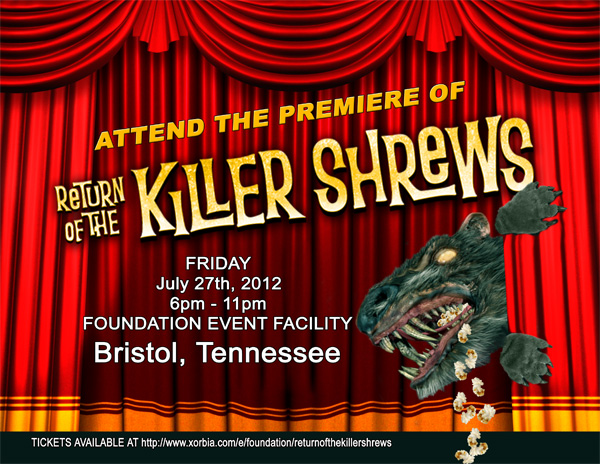 A red carpet, music, dancing, celebrities and shrews are promised, the latter on three 16-foot HD video screens with their shrieks coming through a state-of-the-art Bose sound system.
While we're at it, here's the official trailer:
[youtube RMJUAIeprls]
Check out this interview with actor David Browning for more information as well as some insight into the development of the film.
(For more about the film see this update on Undead Brainspasm, as well as these Backbrain articles: First Details; Update 1; Casting Details; Update 2, and the trailer release.)
Official website: www.killershrewsmovie.com. Info via Avery Guerra.