A Backbrain B-Movie Celebration Exclusive
There's nothing like a good brainsucker from outer space to get the B-Movie Celebration vibe going.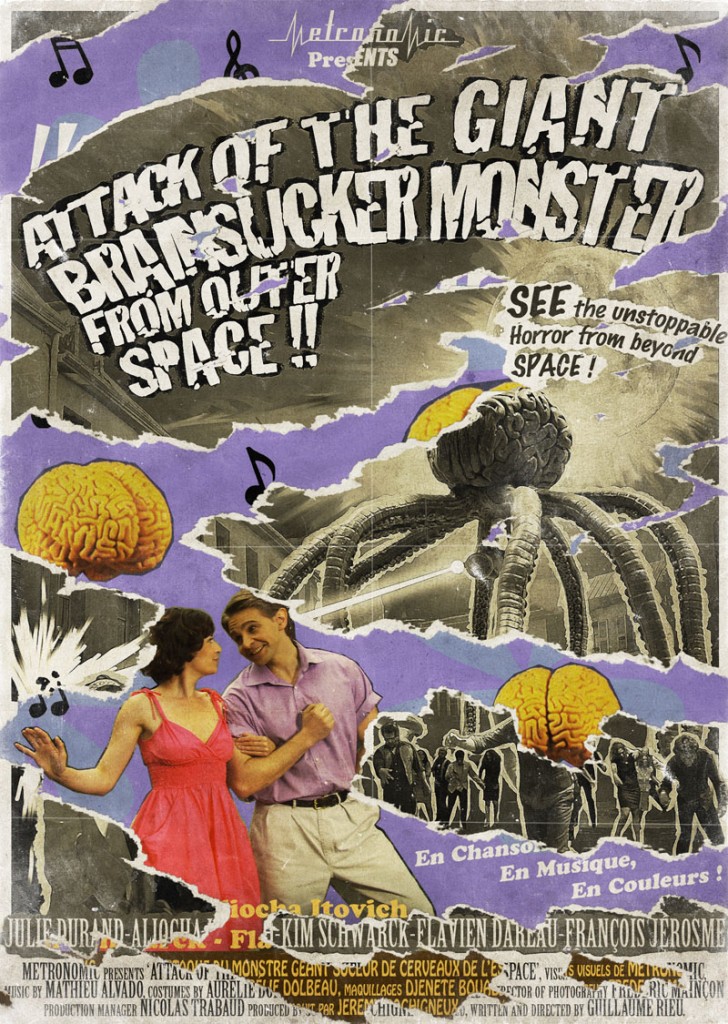 Attack of the Giant Brain Sucker Monster from Outer Space [aka L'attaque du monstre géant suceur de cerveaux de l'espace] (France-2012; short [c. 18 min.]; dir. Guillaume Rieu) is a sci-fi comedy musical featuring the old-school monster-film aesthetic that warms the hearts (and sucks the brains) of B-film fans everywhere. Here, the impetus comes from France, so a whole other aesthetic gets woven into the mix.
"I wanted to make a movie with a lot of old special effects because I love that stuff," explained writer/director Guillaume Rieu. "And I love monsters, and I love science fiction. So I wrote a story with a monster that comes and eats people or turns them into zombies. But except for the fun and the special effects, the film has no hidden depth. It is just a simple homage to old science fiction movies. So to justify this referencing, I added the opposite genre — the coloured French musical part."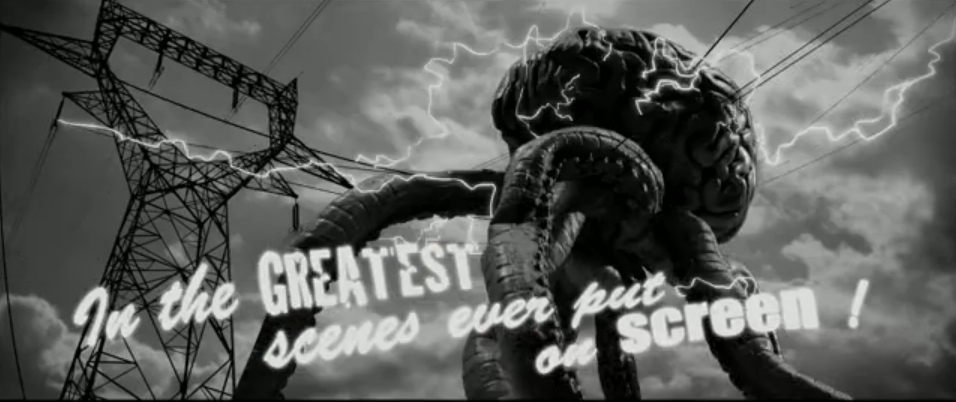 Check out the trailer to get an idea of what's going on:
[vimeo 23805641]
 Rieu's inspirations are pretty clearly defined:
For the black and white science fiction / horror part, my main inspiration was the first King Kong, but also Night of the Living Dead, [the 1953] War of the Worlds, The Beast from 20,000 Fathoms, It Came from Beneath the Sea … And many other good and not-so-good old movies. And, of course, the coloured French Musical part is inspired by Jacques Demy's movies, such as Les Demoiselles de Rochefort  and Les Parapluies de Cherbourg.
Rieu added that he will try to make a feature-length version of Attack of the Giant Brain Sucker Monster from Outer Space in the future but as to his next project:
I'm preparing to shoot another short movie with Metronomic Productions — an adventure movie about movies and special effects (yes, again, but not the same way)…
Attack of the Giant Brain Sucker Monster from Outer Space will be part of the 6th Annual B-Movie Celebration's Film Festival to be held in Columbus, Indiana during September.
Sources: Guillaume Rieu via B-Movie Celebration Film Festival Program Director Avery Guerra; IMDb.