Exclusive Poster Art created for Undead Backbrain and the 6th Annual B-Movie Celebration

There's a new giant monster about the rise over the B-Movie horizon: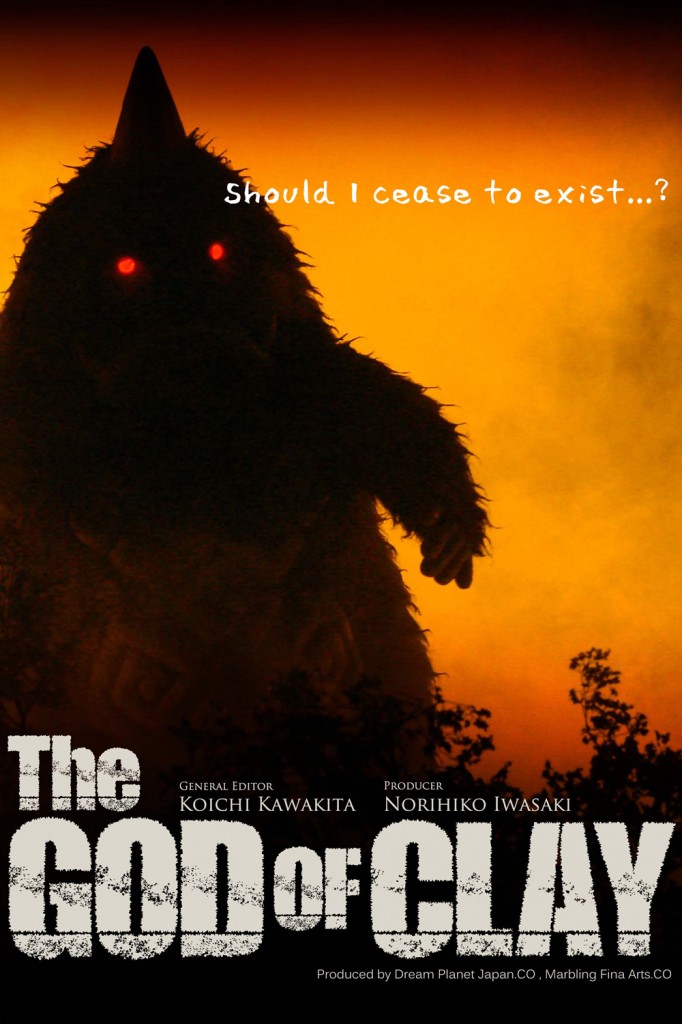 The God of Clay [aka ねんどの神さま], (Japan-2009/2011) is a 13-minute short from Koichi Kawakita, the SFX director of the Godzilla movies from 1989's Godzilla vs Biollante (Gojira tai Biorante) to the end of the "Heisei" period with 1995's Gojira tai Desutoroya [Godzilla vs. Destroyah]. Kawakita took over the production from credited co-director Nobuaki Sugimoto, who directed the initial footage. Made in the "classic" tokusatsu style, The God of Clay is a welcome return to monster suits and miniature sets.
Synopsis:
Back in his childhood Ken-chan, a young boy whose parents were killed in World War II, created a tiny clay god to symbolically punish warmongers for the destruction they've wrought. 50 years later Ken is president of a Japanese defense contractor — the sort of war profiteer he'd once blamed for his parents' death. In response to this irony, Ken's long-forgotten God Of Clay grows to enormous size, wreaking havoc and miniature destruction as it treks across the countryside toward Tokyo to confront its maker. (Adapted from SciFi Japan)
The film is based on a 1992 anti-war children's book by author Masamoto Nasu and boasts the work of many well-known Ultraman, Mothra and Godzilla alumni. (For details, check out the excellent SciFi Japan article, which includes production art such as the image below by Tetsuzo Osawa.)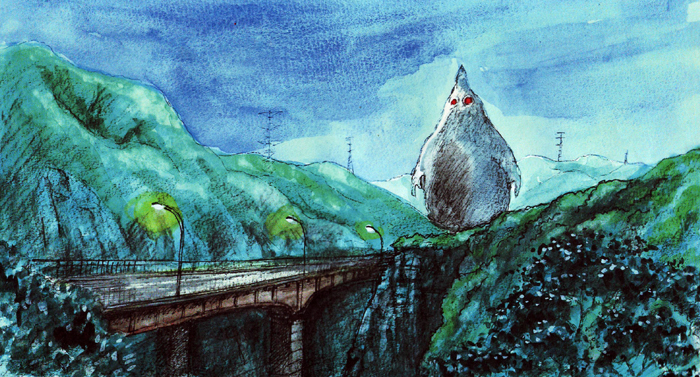 The SciFi Japan article, written by daikaiju eiga expert Steve Ryfle, also features an informative interview with the director.
The God of Clay will be screened at the 6th Annual B-Movie Celebration's Film Festival to be held in Columbus, Indiana during September.
Source: Via B-Movie Celebration Film Festival Program Director Avery Guerra.