A Backbrain First Look

Indie production Chicago Rot is described as "A Supernatural Rock 'n' Roll Horror Thriller!!" With its somewhat divergent noirish take on an ever-popular revenge scenario, it explores a side of Chicago that goes beyond seedy into a deep, dark place… a place with attitude.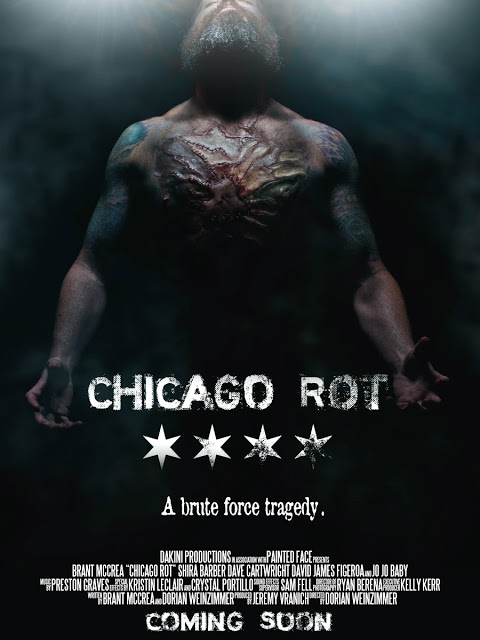 Made by Rot Studios, in association with Dakini Productions and Painted Face Productions and filmed in Chicago, Chicago Rot is directed by Dorian Weinzimmer, from a screenplay by Brant McCrea and Dorian Weinzimmer. It stars Brant McCrea, Shira Barber, Jeremy Vranich and Johnny Colon.
Synopsis:
After years of rotting in Joliet, Les, a wrongfully imprisoned street legend known as "The Ghoul", is released into a mad search through Chicago's back alleys for the man who slaughtered his mother and robbed him of his soul. Aided by supernatural benefactors, he must delve beneath the city into a modern labyrinth of gutters whose tendrils have grown deep while he was gone.

What unfolds is a desperate tale of brute force tragedy set in the supernatural underworld of Chicago, where heroes are reduced to horror-shows, villains dream of their own demise, and good and evil prove to be antiquated concepts.
Check out the trailer below:
[youtube -7VRsPxuLXo]
To quote an excellent article on the film and its relationship to "the Windy City", Chicago Rot: Embracing the City's Dark Side, from the Chicago-based website Gapers Block:
"Chicago Rot is the brainchild of Brant McCrea, Dorian Weinzimmer, Jeremy Vranich, Ryan Berena, and Sam Fell. All five were part of the 2009 inaugural graduating class of Flashpoint, the school for digital arts and media studies, which opened downtown in 2007. Rather than following the film student's stereotypical path straight to Los Angeles or New York, however, they're committed to proving Chicago can rival its coastal competitors as a hub for successful artists. Only fitting, then, that their first feature-length project should be what Weinzimmer calls 'a personal love letter to the city — a dark love letter'."
Check out the full article here.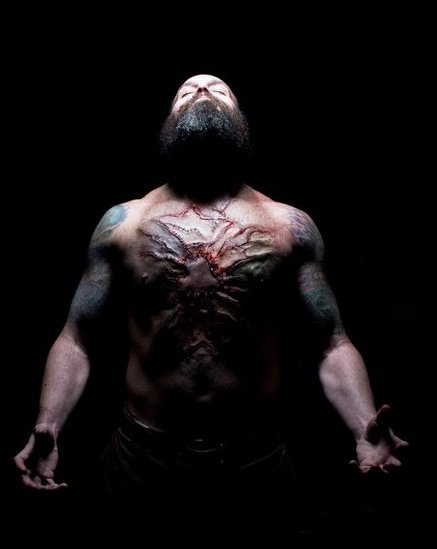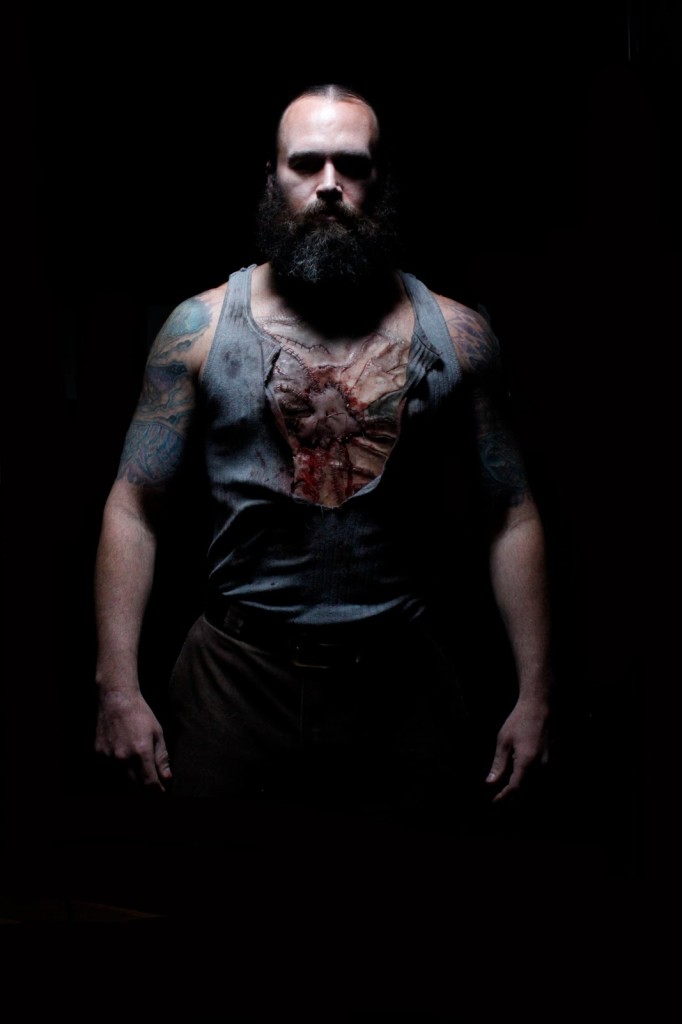 In the following production shot, actor Brant McCrea wonders if his make-up's been smudged…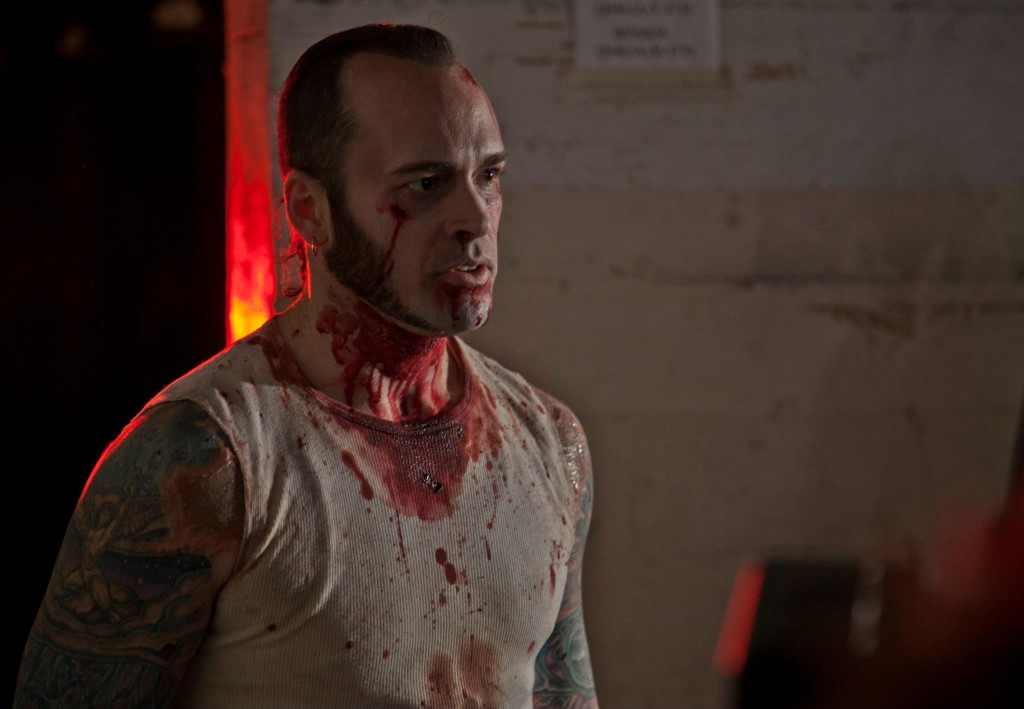 Rumour has it that Chicago Rot boasts "a sonically-massive score that will eat your brains faster than a bus-full of zombies."
Source: Producer Kelly Kerr via Avery Guerra. Film Blog.
Also check out the film's Facebook page, where you'll find lots of atmospheric production shots and further information on the film and its eventual release.