New Discovery
There's another cryptid on the loose — and this one is a big, nasty dragon-like reptile, looking to contribute to the ongoing history of giant monsters in cinema. The film has gone through several name-changes (Legendary: The Shocate and Legendary: Tomb of the Dragon), but is now simply called Legendary (UK/China-2013; dir. Eric Styles).
Synopsis:
Travis and his team travel to China in search of what isn't supposed to exist … their mission to capture a cryptid that is wreaking havoc in a remote village where a water pipeline is being built. They need to do this before Harker, the legendary bounty hunter, finds and kills it — and before anyone else falls victim to its rage.
The poster image — a big reptilian eye — irresistibly brings to mind such films as Godzilla (1998) and the Jurassic Park films, as well as the SyFy tradition in giant reptile films. Hopefully it will find a place among the better of these.
Teaser Trailer:
[youtube 7Ts-WNkEMIo]
The dragon isn't, however, the only legend involved in the film.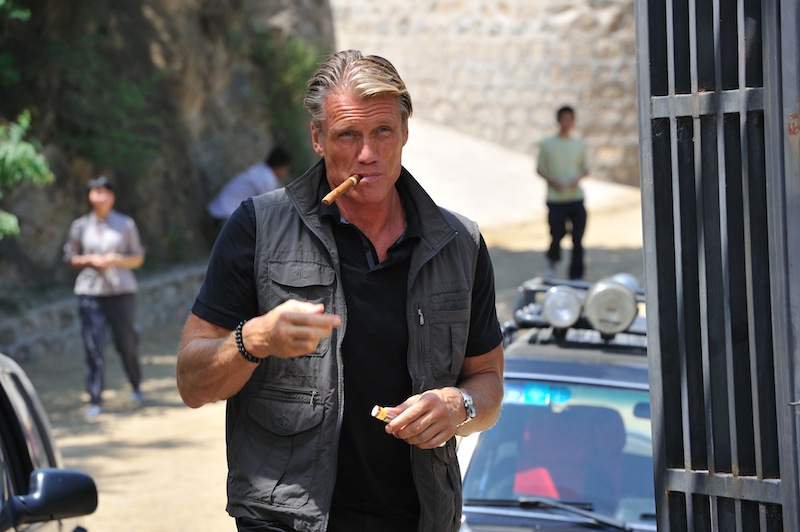 Yes, it stars action-flick hero Dolph Lundgren as the bounty hunter, tidied up after enduring all the explosions and fire-fights of Expendables 2. Also from Expendables 2 is his co-star, Scott Adkins, who plays a cryptozoologist whose aim is to save the monster rather than kill it.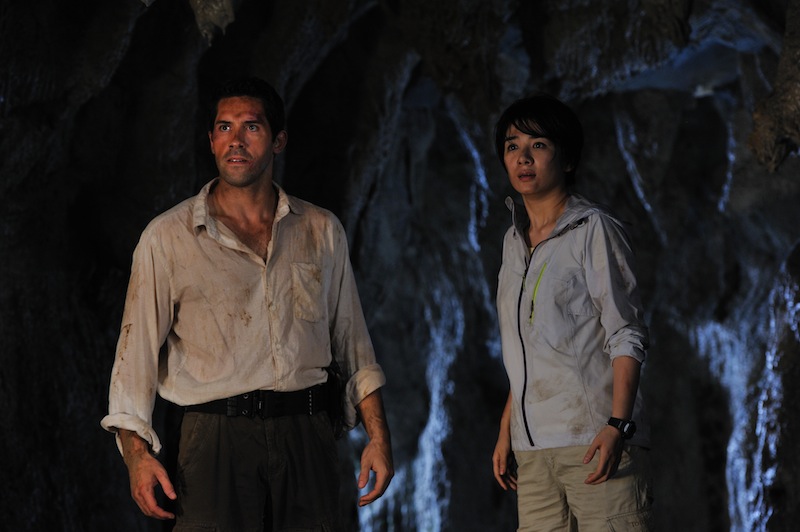 Directed by Eric Styles (pictured below on location with the cast) and written by Andy Briggs (who has written other genre flicks, such as Rise of the Gargoyles, Ghost Town, Dark Relic and the 2012 version of The Philadelphia Experiment), it looks like it could be a decent creature feature and something to help fill the giant-monster gap between Del Toro's epic Pacific Rim and Gareth Edwards' much anticipated Godzilla (2014).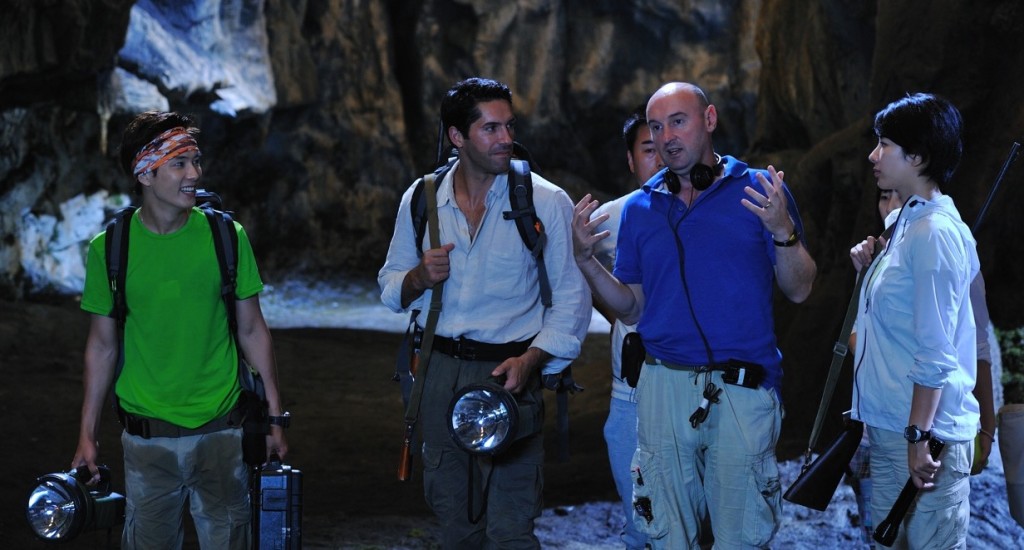 Also in the cast are Chinese actress Yi Huang and from the UK Lydia Leonard (Jericho, London Hospital, Casualty 1909 and single-episode roles in other British TV series such as Ashes To Ashes and Spooks).
More Images: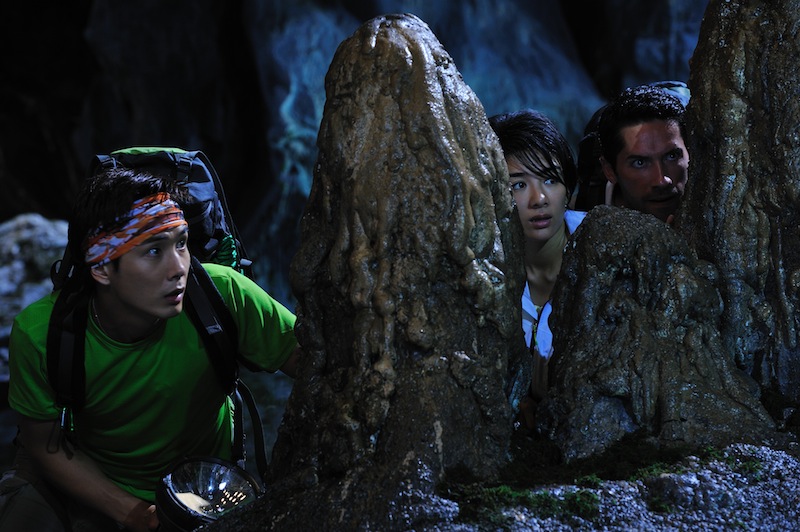 Sources: via Avery Guerra; IMDb; Midsummer Films; Eric Styles website.