The first three episodes of Jack Perez's giant monster adventure series is up and running — and is really something to behold!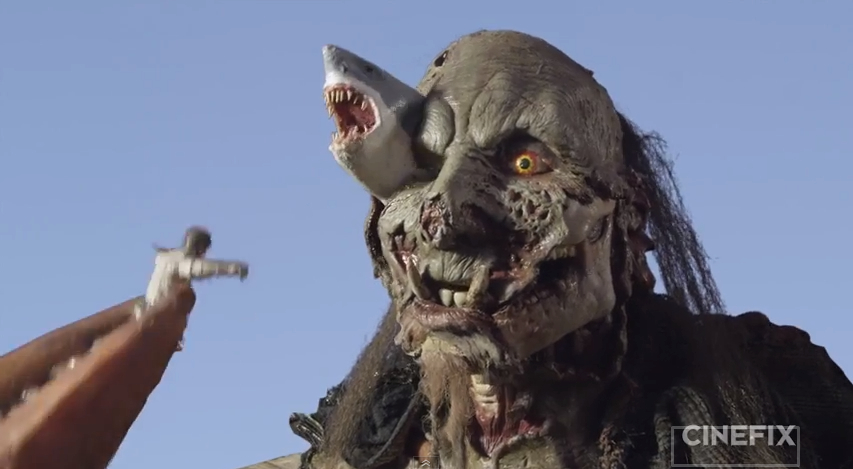 Giant monsters, smart dialogue, giant zombie pirate with shark in its skull, sex, good practical FX, giant monsters, humour, excitement …. did I mention the giant pirate?
And it's free.
You can read about the show straight from the creator's mouth here on Undead Backbrain: Fear Force Five: Weird Kaiju Hit the Web.
Check out the Cinefix Channel's FF5 page. Note that there are also Behind the Scenes videos available, along with a game based on the series.
Episode 1:
[youtube LJiguSHouOs]
Episode 2:
[youtube 0fYwppCAYpc]
Episode 3:
[youtube _PDZ1SwHJbE]
My favourite of the viewer comments so far is "if you watch closely you will see its fake". Really? Damn, and I thought it was all a friggin' newsreel!
How could you trick us like that, Jack?