Schlock patriarch Ted V. Mikels, whose blood-drenched exploitation films were grindhouse regulars back in the 1970s, has revealed to Undead Backbrain that a third sequel to one of his classics is about to start filming.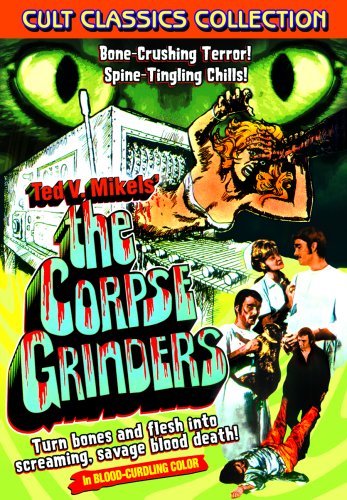 His 1971 camp horror classic The Corpse Grinders tells the gruesome tale of pet food made from human corpses and the domestic pussies who by eating it develop a taste for human flesh. Number two in the franchise, to similar effect, hit the video shelves in 2000.
"Now The Corpse Grinders 3 is under way in Spain," Mikels told the Backbrain. "A new spin on one of my older success stories. I am the executive producer of Corpse Grinders 3, with approval over the shoots and edits. I'm sure it will be as successful as my original and Corpse Grinders 2."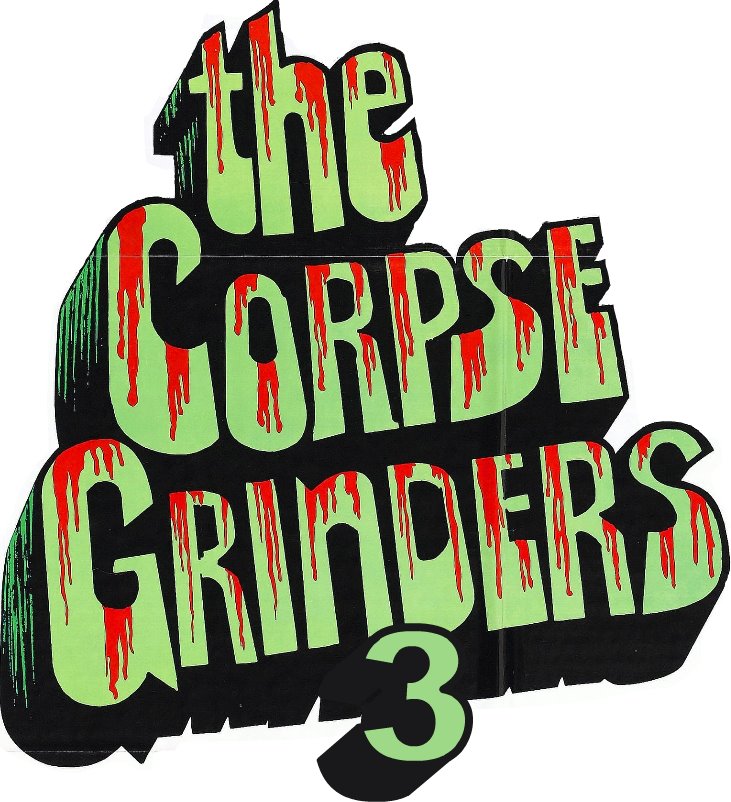 Directed by Manolito Motosierra and written by Motosierra and Marc Gras, it will be filmed in English and released worldwide, full of cats, fresh corpses and a touch of the monstrous.
Gras, who is also producing along with Mikels, José M. Rodriguez, Sr. Guijarro, Kiko Underground and José Vicente Tomás for Tyrannosaurus Entertainment in association with TVM Global Entertainment, told us: "The film is the official third part of the Ted V. Mikels' franchise and will be filmed in Spain over three weeks. We hope to have the movie finished and edited by September."
Just like its predecessors it will be "a low budget camp horror-comedy" sporting a plot that is basically a re-interpretation of the original movie but "with a 'monster' touch".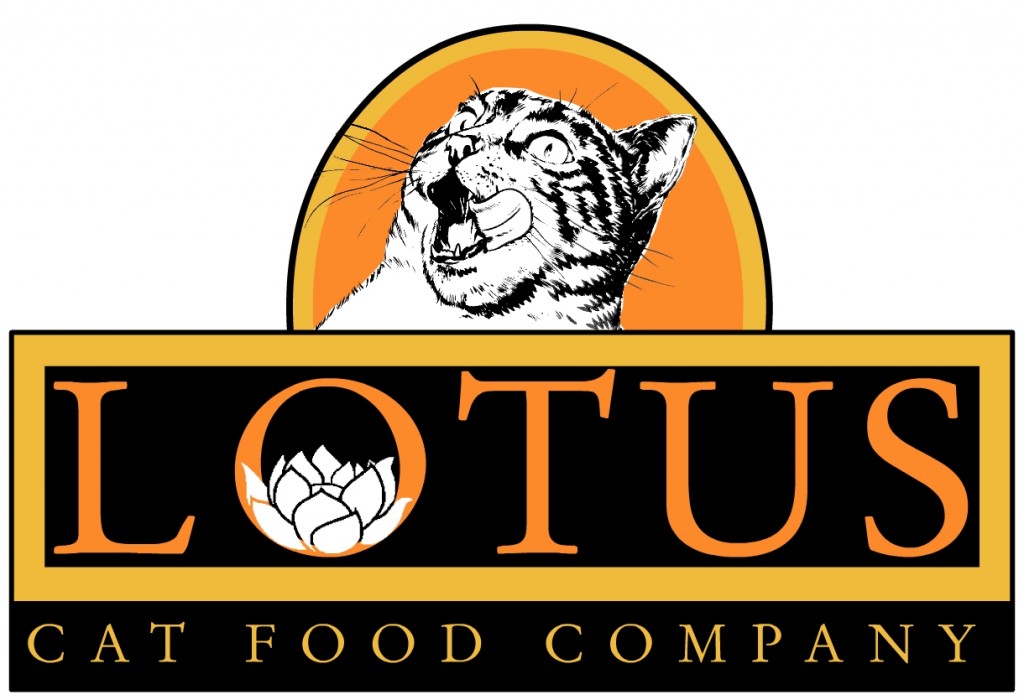 Synopsis:
An American entrepeneur comes to Spain to build a new Lotus Cat Food factory and establishes the company in a small Spanish town. The new Lotus doesn't do too well until they accidentally add a special ingredient to the food — human flesh, ground up into a mash. Soon the cats that eat Lotus not only attack people, but also transform into hideous mutated cat-monsters.
As a Backbrain exclusive, Gras has sent some conceptual artwork — an early incarnation of the monster cats: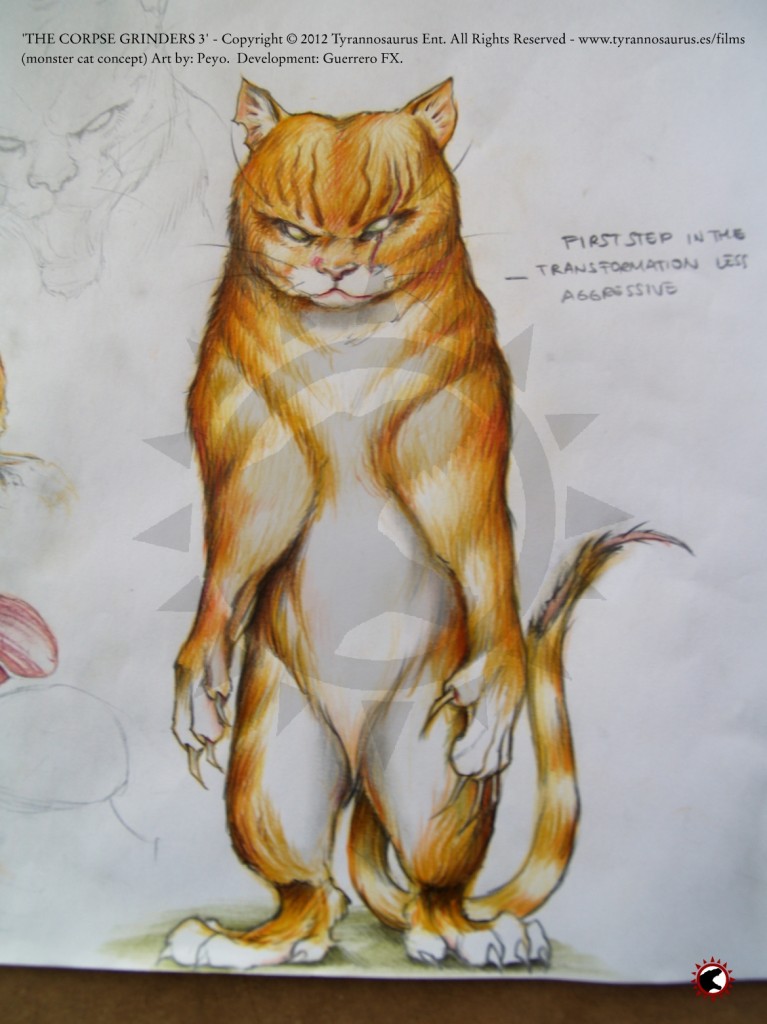 Cats are notoriously difficult to herd and films that feature them en masse — even the evil cat episode of The X-Files, "Teso dos Bichos" — resort to a lot of tossing of the indignant feline stars at hapless actors and close-ups of pussies that look like they're more interested in the off-camera tuna supreme than in biting off the heads of their human victims. These days, CGI would allow for considerable advancement in the conviction department, even for low budget productions — so it will be interesting to see if this new one will come up to scratch — assuming, of course, that the monster cats will be digitally rendered. Who knows, maybe they'll be cats in rubber cat-monster suits!
Source: Courtesy of Ted V. Mikels, Marc Grass and Manolito Motosierra via Avery Guerra. Written by Robert Hood.  Official website; Facebook page.
Bonus 1: A Lotus Cat Food factsheet (click to make bigger)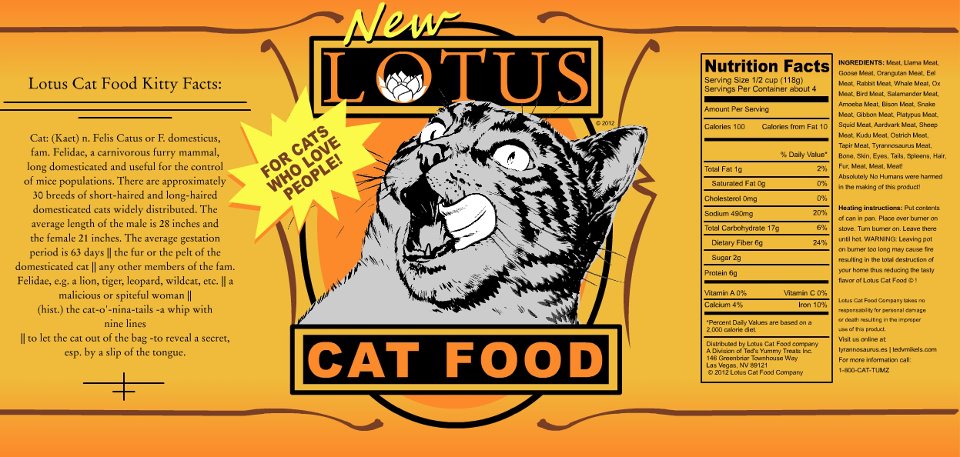 Bonus 2: In case you aren't familiar with Mikels' earlier work, here's a classically 1970s trailer to The Corpse Grinders that will give you some idea as to what we're in for:
[youtube ANMEyOBEPZ4]