More horrifically excellent news this Halloween as a genre-classic-in-the-making comes to DVD, heralded by great cover art and a fantastic new trailer.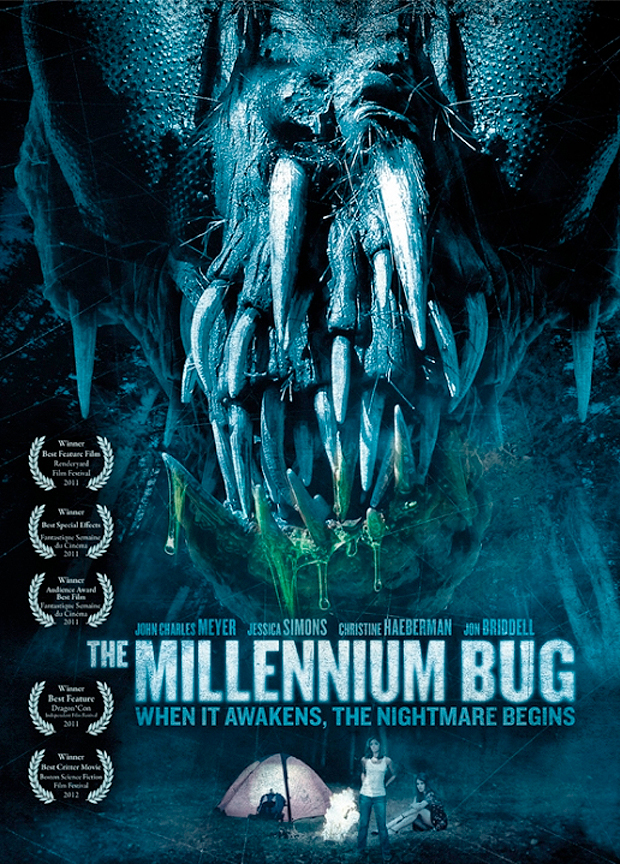 The Millennium Bug (US-2011; dir. Kenneth Cran) is a dark, raging powerhouse of a movie — an independent film that truly delivers on its promises. Though heralded on the  DVD artwork as "JIM HENSON meets THE EVIL DEAD!" (honouring its use of puppetry and miniatures, and its almost slapstick gore), I'm much more inclined to describe it as "GODZILLA meets ROB ZOMBIE", in reference to its central giant monster (created using practical FX rather than CGI) and its exaggerated, tongue-in-cheek and bloody redneck nastiness. Either way, I can guarantee that it exploits all these influences with aplomb — creating an exhilarating rush of horror-drenched entertainment. It's suspenseful, funny, gory, atmospheric, imaginative — and extremely well made, with excellent special effects and good performances. If any of the influences mentioned above rock your boat, you MUST see it. Seriously, I love this film, blood-drenched warts and all.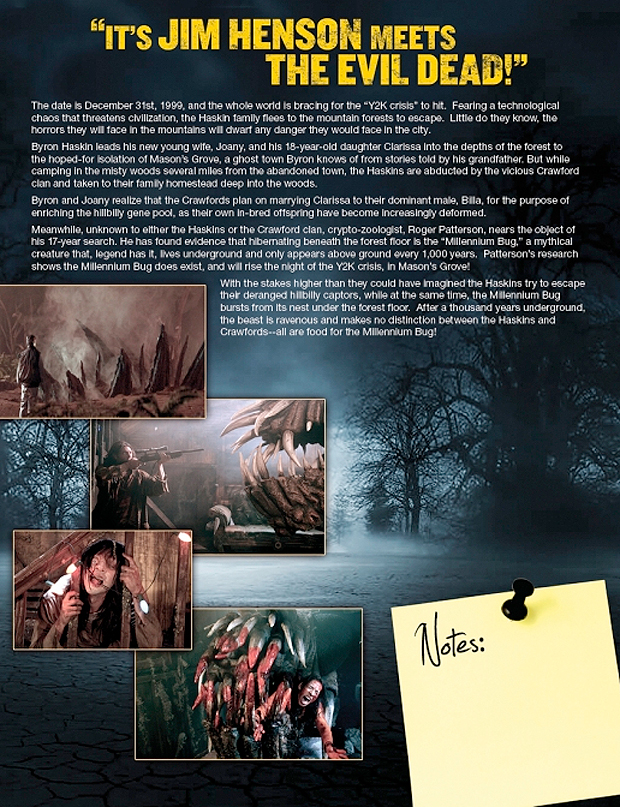 Meanwhile, check out the trailer below:
 [youtube D3fdzbA7dME]
The DVD is due out very soon (though not in time for Halloween unfortunately), so keep an eye or three open for news of it. And check back here on a regular basis, because the Backbrain has some very exciting, and suitable HUGE, news to share and you won't want to miss out….
And by the way, if you're feeling impatient while waiting for the DVD and cable release of The Millennium Bug, you can catch the film on iTunes now.
Source: Spotlight Pictures via Avery Guerra. Text and layout by Robert Hood.