[youtube d9PFtl2tt9E]
If I was excited by news of Guillermo del Toro's "love letter" to the kaiju [daikaiju] eiga tradition of Japanese monster movies exemplified in Gojira [Godzilla] (1954; dir. Ishiro Honda), Pacific Rim when it was announced a while back, seeing this first "viral" footage confirms the excitement. No detailed view of the creature in the following news broadcast, but lots of suggestive glimpses of the monster that is described as being "over 300 feet tall".
And here's a blueprint of the mecha "defender" (Jaeger) being built to deal with the invasion of the giant monsters: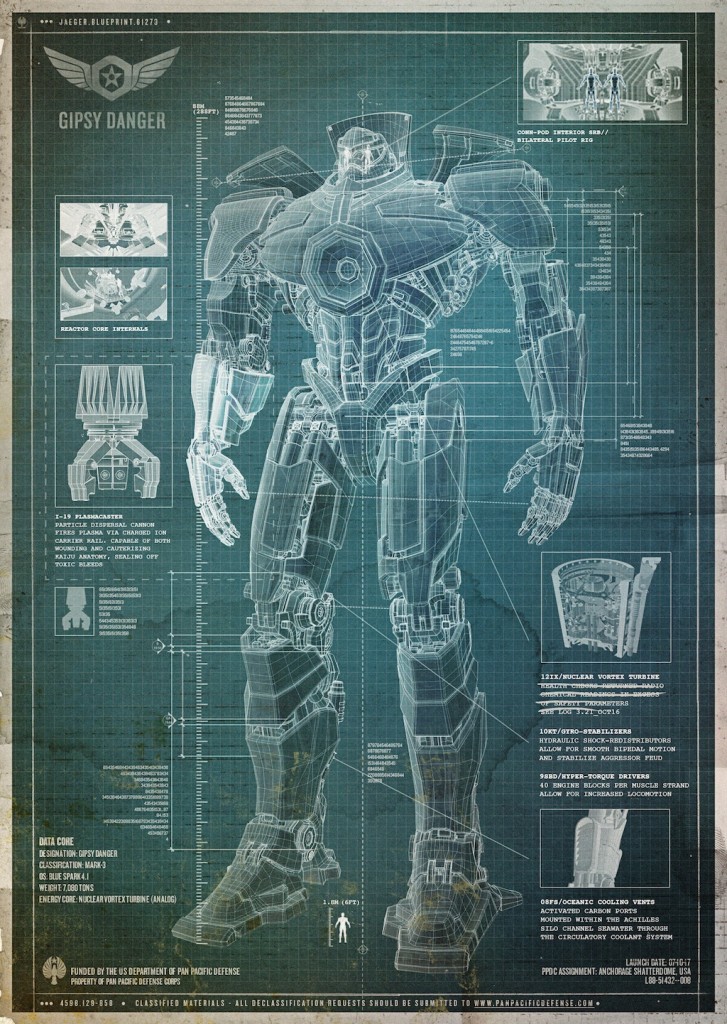 There has also been a suggestive memo "leaked" from the official website of the Pan Pacific Defense Corps.
Source: Bloody Disgusting.com; via kaiju artist Todd Tennant.