With Material Exclusive to Undead Backbrain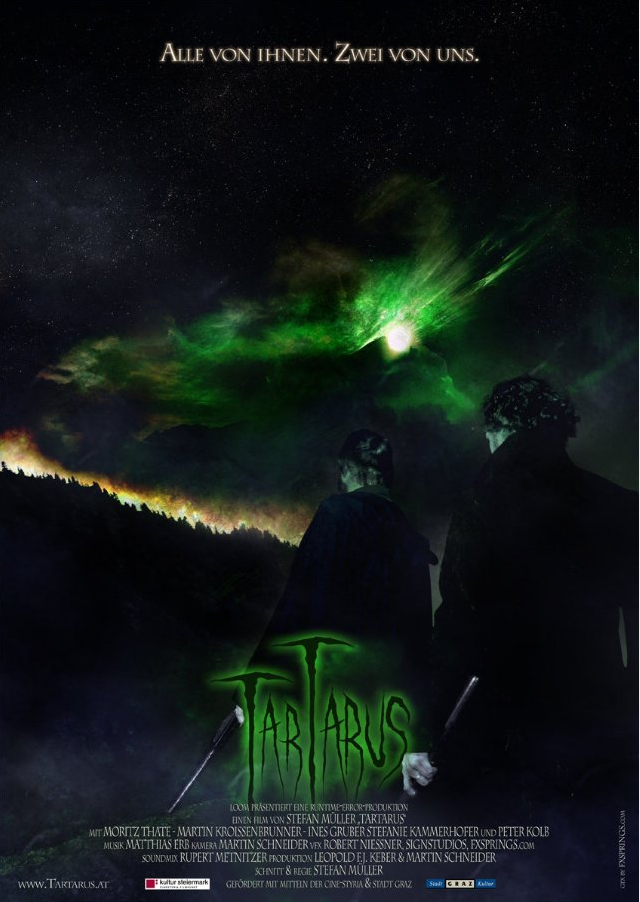 Just before Cowboys and Aliens (US-2011; dir. Jon Favreau) hit screens throughout the world, an independent alien invasion film set in the historical past was released in Austria and Germany: Tartarus (Austria-2011; dir. Stefan Müller).
[youtube A-2o8o7lFa0]
Synopsis:
Austria-Hungary 1813: Jacob and Veith return home from the Napoleonic war. Their road leads to the remote mountain village Pahlbach. The two newcomers encounter a frosty reception – and as the night has barely passed, they already understand why: In the woods around the village a strange evil is brewing mischief. Unknown creatures of extraordinary violence and cunning lure the men into the woods and make a silent demand: In order to further propagate, the beasts claim women's bodies. While Jacob refuses immediately and calls out the fight, Veith is still uncertain: The enemy appears to overpowering. Maybe they should try to come to terms. Progressing events put the courage and humanity of the two men to the test and threaten to shatter their friendship. But Jacob Veith and are not the only ones to whom the demand was made. The battle lines are hardening – and in a single bloody night, the future of the whole world is at stake.
Tartarus, following Legende (2002) and Jenseits (2006), is the third feature film directed by Stefan Müller. Like its predecessors, Tartarus is a film of the fantastic — as Müller describes it, "basically a suspense-thriller that draws bridges between the horror, sci-fi, period and costume genres".
Tartarus stars Moritz Thate, Martin Kroissenbrunner and Ines Gruber and is said to be the first alien invasion film to come from Austria. It was produced by an independent company called LOOM.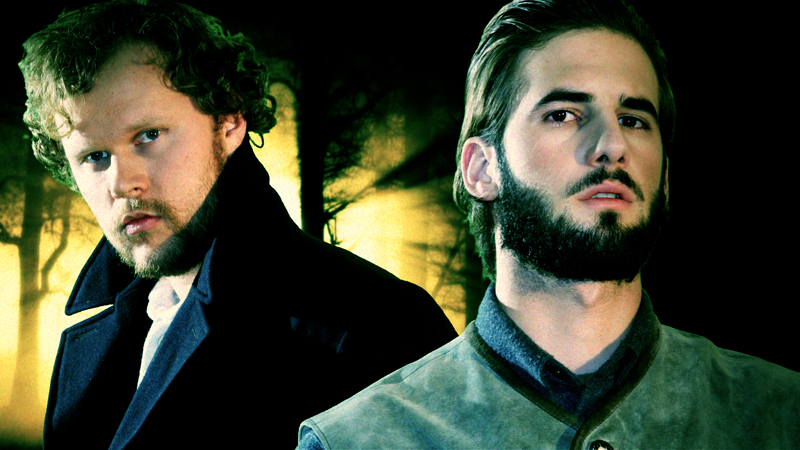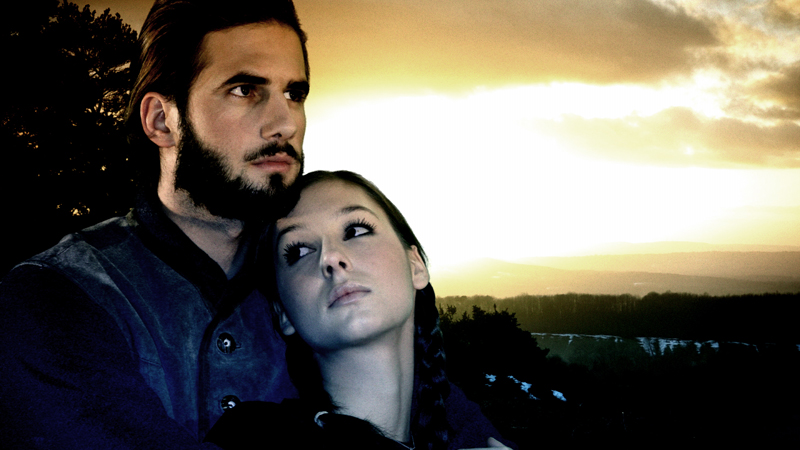 Director Müller explained:
Loom stands for a young group of Austrian Cineasts and Filmmakers, with the ambition to create genre movies especially for a young Austrian or German-speaking audience. You have to understand that the Austrian Film Industry does not have a great variety in terms of fantastic movies, so we are trying to mix it up a little. Tartarus, for example, was Austria's first Alien Invasion movie ever and [another that is currently in production] is going to be Austria's first creepy, gory Monster Movie.

By now, we are a nice little network of talented young people, who try to get the best out of everything, despite any low budget circumstances. Our pictures are state-funded and privately financed.
Of himself, Müller told the Backbrain:
Inside Loom, I am the Director and Editor of most of our produced movies. I am 27 years old and an autodidact filmmaker. I have the classic story actually: started out as a young kid, stealing the old VHSC camcorder from my parents and creating little movies with my pals in the backyard. I got better with every new movie, found a lot of great people during every new project and feel like we've just started. And in these times where great technology for a young filmmaker is finally available, it is just getting more and more fun to tell amazing stories even with a low budget.
The production took place in many exotic locations:
Among the illustrious locations, most of which were found in Styria, including: the open-air museum in Vorau, the Hebalpe and the nearby farming museum Herk, the smokehouse in Gündorf, the Lurgrotte Semriach, the Green Lake in Tragöß, numerous meadows and forests in and around Graz, as well as the open-air museum Gerersdorf, in Burgenland, which already constituted one of the main locations in Jenseits.
Here for the first time is the official trailer for Tartarus, complete with English subtitles.
[youtube cnsI7XCK_NM]
Tartarus has been released on DVD and Blu-Ray in Austria, Germany and Switzerland.  It's available on Amazon.de, a release that includes English subtitles. It is, however, Region 2 coded. "We have had no contact with any international distributor yet," Müller explained. "I have to admit, we are not so experienced with international film festivals. Tartarus ran only at European Festivals, but with our upcoming film, Biest, we definitely want to try to send it to international genre festivals, too."
See the Backbrain article In Production: Biest for what meagre information on this next genre film from Müller exists.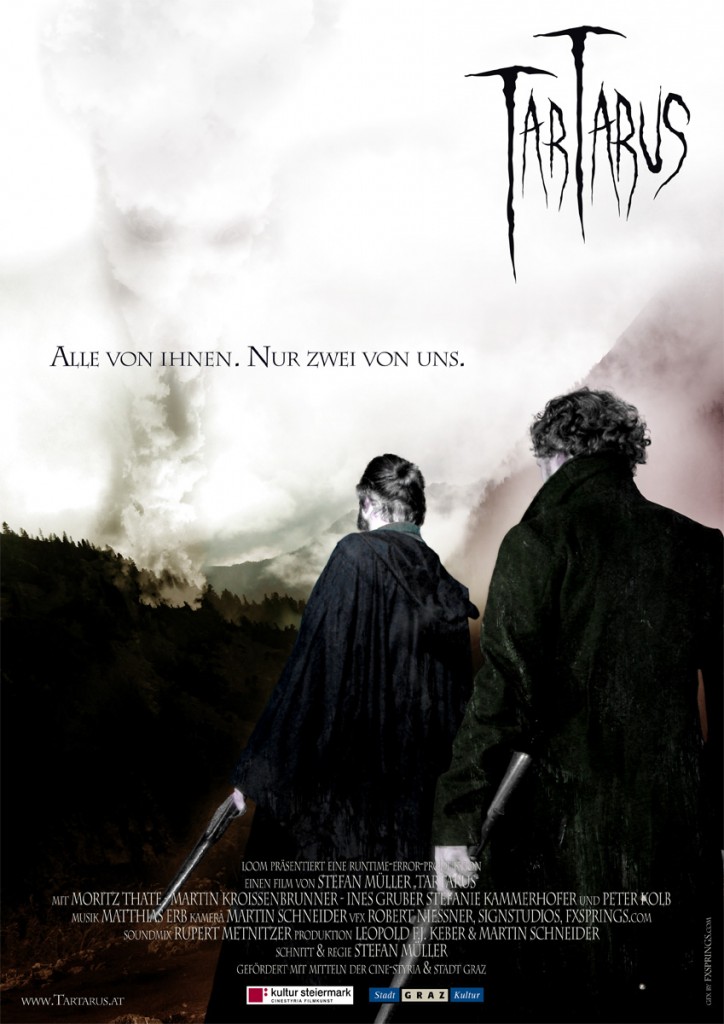 Source: Stefan Müller via Avery Guerra; Production Notes; IMDb; Official website.