The long-awaited second sequel to Men in Black — creatively titled Men in Black III (US-2012; dir. Barry Sonnenfeld) — opens this coming weekend. Check out this cool picture of some of the aliens from the film, wonderfully designed to suggest the SF creature features of the '60s, which is where the film is set. Sitting up front, without make-up, is great make-up FX artist, Rick Baker, who designed the aliens (as always) and is in the film himself as the "Brain Alien".
Click on the image to make it bigger and view the critters in all their detailed glory.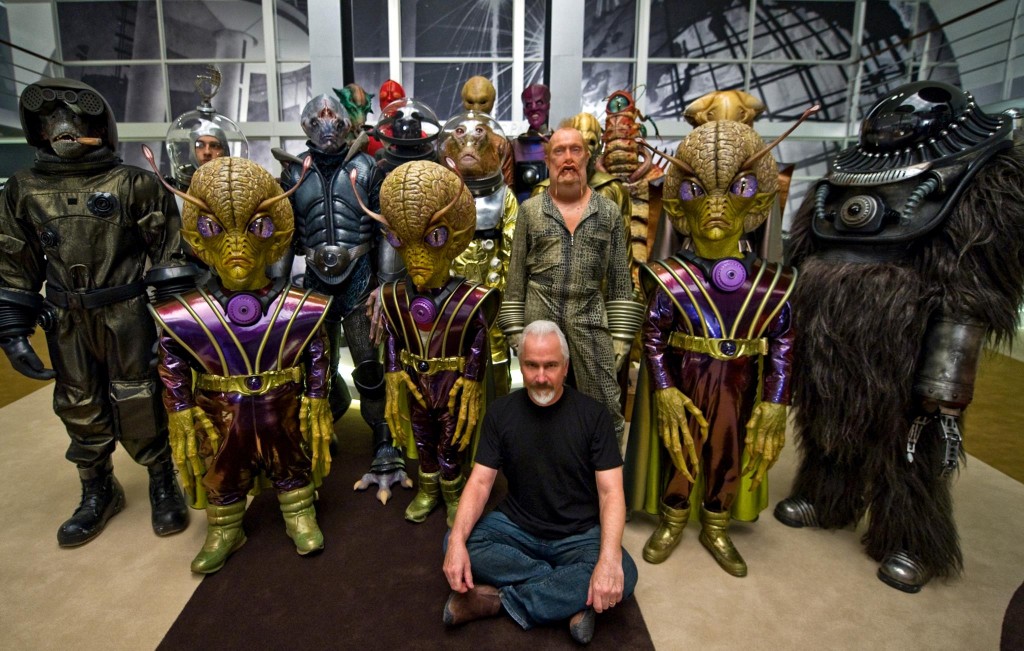 How many of the creatures can you "identify" from old movies? Suggested by the monster hunters on the Monster Fighters International Headquarters Facebook page are Robot Monster, Saucermen, the Man from Planet X, [the Mutant from] Metaluna from This Island Earth, and assorted pseudo Outer Limits critters.
Source: IMDb; Photo by Wilson Webb — © 2012 Columbia Pictures Industries, Inc. via Stan Hyde.
Addendum: A featurette on Rick Baker and the Aliens of MIB3: