Check out this early trailer for Japanese artist Takashi Murakami's proposed live-action fantasy trilogy, Mememe no Kurage (Jellyfish Eyes):
[youtube ZFzBR9afBdI]
Full of the sort of cuteness displayed by much of Murakami's work, and looking rather kid-centric (and no doubt the final will have both those attributes) — but we know from previous information that the cute monsters that bond with the children turn into rampaging daikaiju (giant monsters) thanks to the fear and hatred provoked in the kids by a devastating earthquake that decimates Japan.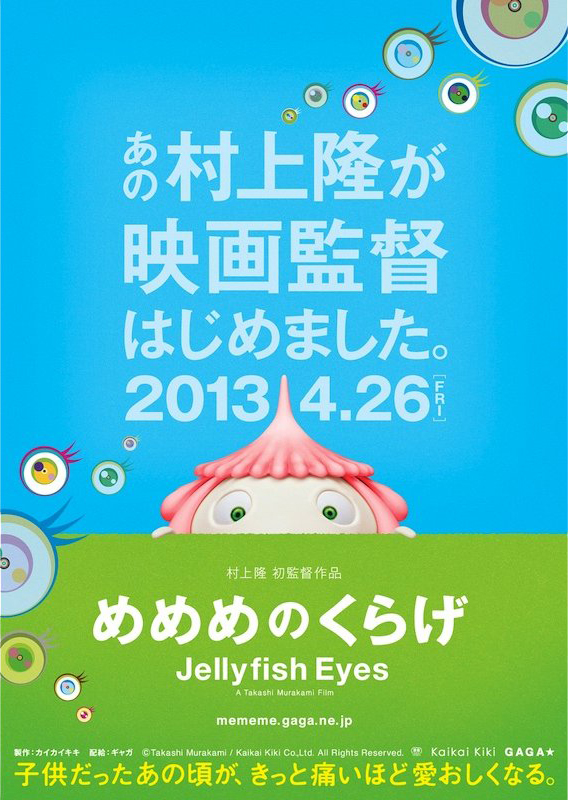 Check out these Backbrain articles for more information:
Source: via Avery Guerra. Official website.