With the latest rendition of the zombie apocalypse about to hit screens worldwide, it's perversely comforting to know that one's hometown hasn't been spared. World War Z (US-2013; dir. Marc Forster) is due for release on June 20, so the film's Australian distributors WayToBlue have sent the Backbrain a local City Destruction poster publicising the event, in which the zombie hordes join the tourists visiting Sydney's iconic destinations: Harbour Bridge, Opera House and Circular Quay. Click on the image to enlarge it.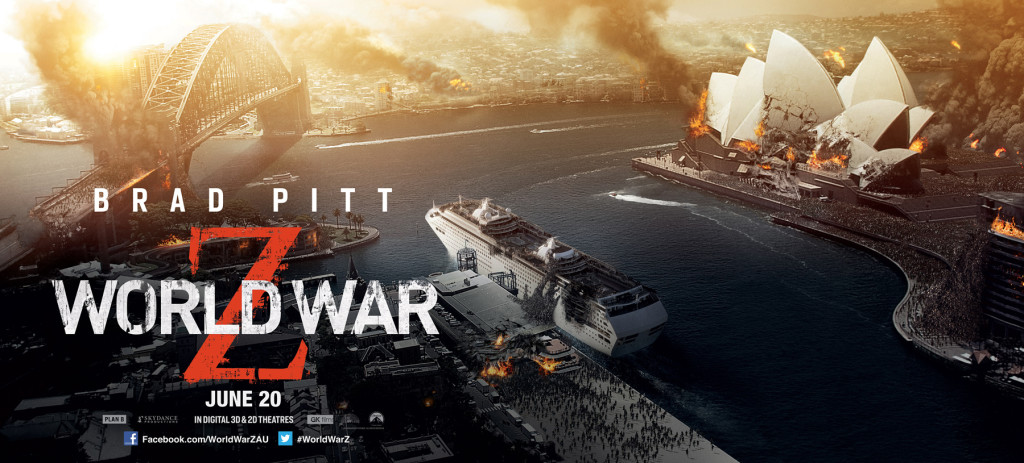 If you have decent bandwidth, click here to check out the really big version, in which the exquisite detail is given full reign.
I'm still not sure how I'm going to react to the apparent action-thriller aesthetic of this Hollywood tentpole adaptation of Max Brook's excellent novel, but I have to say that I'm getting more interested as the days go by.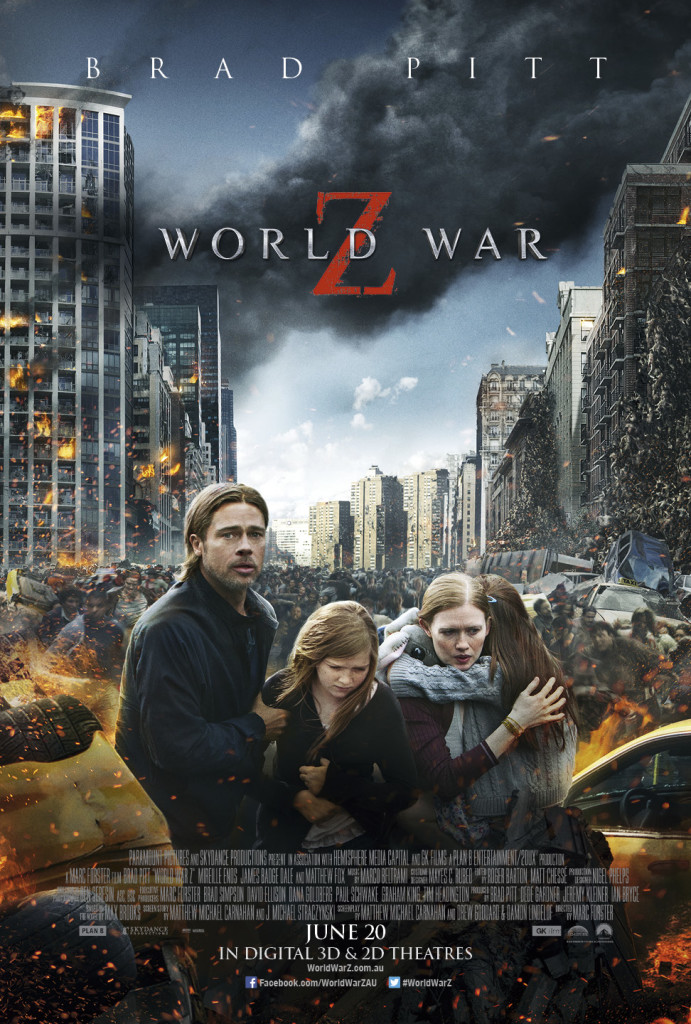 In the meantime, here are the First-Look Featurette:
[youtube z5xx_XTBemE]
and the international trailer:
[youtube 559jtdNarMo]
Source: WayToBlue